Places to stay in
Boroughbridge
Lose yourself in the hidden secrets of the bustling and historic town of Boroughbridge.
The thriving main street and pretty cobbled Hall Square offer the visitor a warm welcome with a wealth of independent cafes and shops to browse.
When you are out and about in Boroughbridge you'll struggle to walk down the high street without dipping into every shop, or sampling cakes and scones from every café. So get more from your visit to Boroughbridge and stay a while.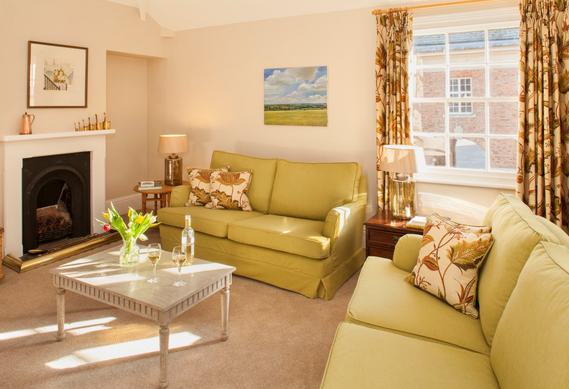 The Victorian Laundry Holiday Cottage, at Beningbrough Hall
Enjoy a relaxing break in the grounds of the National Trust Beningbrough Hall estate, with out-of-hours access to the gardens, views over the estate and stunning walks right from your door. The property enjoys exclusive after-hours private access to the gardens and grounds including the beautiful walled garden and borders, lovingly cared for by the National Trust gardens team - perfect for a summer evening picnic, or a romantic stroll. There is also the newly...
Nature lovers will find plenty to excite them at Staveley Nature Reserve – a very special wetland habitat managed by Yorkshire Wildlife Trust; providing respite to migrating species and home to our native birds there is something to see all year round.
Paths and hides throughout the site provide excellent opportunities for siting a wide range of flora and fauna including otters and rare fenland species of flowers, orchids and grasses.
Blogs in
Boroughbridge

Heritage
10 Winter Walks around...

Remember, remember the 5th of...


Heritage
A Place to Feel Good:...

Enjoy a long weekend fit for...

Places to Fall in Love with...

Things to do this February...

Half Term and Halloween Fun

Feel Good Place
Find the colours of Autumn on...