Events in Harrogate
Comedy
Harrogate's comedy offering is fast becoming more a year round highlight of the British Comedy scene.
Discover
Comedy events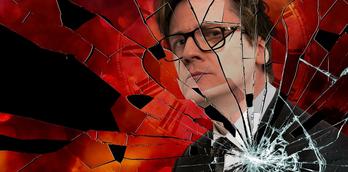 Ed Byrne: Tragedy Plus Time
Fresh from this year's Edinburgh Fringe and with a slew of five-star reviews, one of the UK's favourite TV...
At the heart of the comedy year is the annual Harrogate Comedy Festival held in Harrogate's late-Victorian theatre. The festival attracts big names both from television and from the Radio 4 comedy slots. Previous attendees have included Sarah Millican, Marcus Brigstocke, Ross Noble, Andy Hamilton and the simply unique Boy with Tape on his Face.
It is not just Harrogate that hosts some of the country's finest comedy acts; Masham Town Hall hosts an eclectic events calendar including some of the best comedians on tour, recently including the likes of Jenny Eclair and Susan Calman.
Knaresborough's Frazer Theatre is fast establishing itself as a comedy venue with its monthly comedy club that complements the Sitting Room Comedy Club in Harrogate.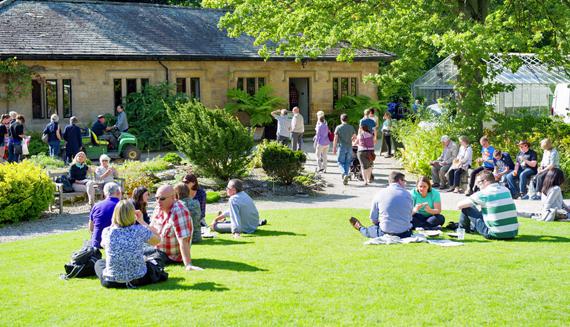 Humour is not just for the grown-ups. Check out Harrogate Theatre's Hyena Lounge Kids Comedy Club - all the feel of a real comedy club... but suitable to younger audience members.
But there is more than just stand up to get the laughter muscles working. Touring professional productions bring the both the dark and farcical to our Theatres on a regular basis. Be it Ayckbourn, Godber or less well-known playwrights, there will be always be something to entertain in the Harrogate District.
Local amateur dramatics groups also have a few funny bones in their bodies, with recent popular productions including 'Are you Being Served', and 'Allo 'Allo', and, of course, the Pantomime season always guarantees laughs for all age groups.

Harrogate also boasts comedy legend Sir Ken Dodd's favourite venue, the Royal Hall which he describes as having "a marvellous pedigree. It's a very special place. It's a privilege and an honour to play there.".
Over the years the Royal Hall has seen sell out shows from Sir Ken to more recent arrivals such as Jimmy Carr and Jon Richardson.
Comedy does not have to be an indoors experience. Harrogate hosts regular outdoor performances giving an irreverent take on well-known classics. Take a picnic, a blanket and an open mind to enjoy Shakespeare or Austin as you have not seen them before.
More
Comedy

3rd Mar 2024
Ed Byrne: Tragedy Plus Time