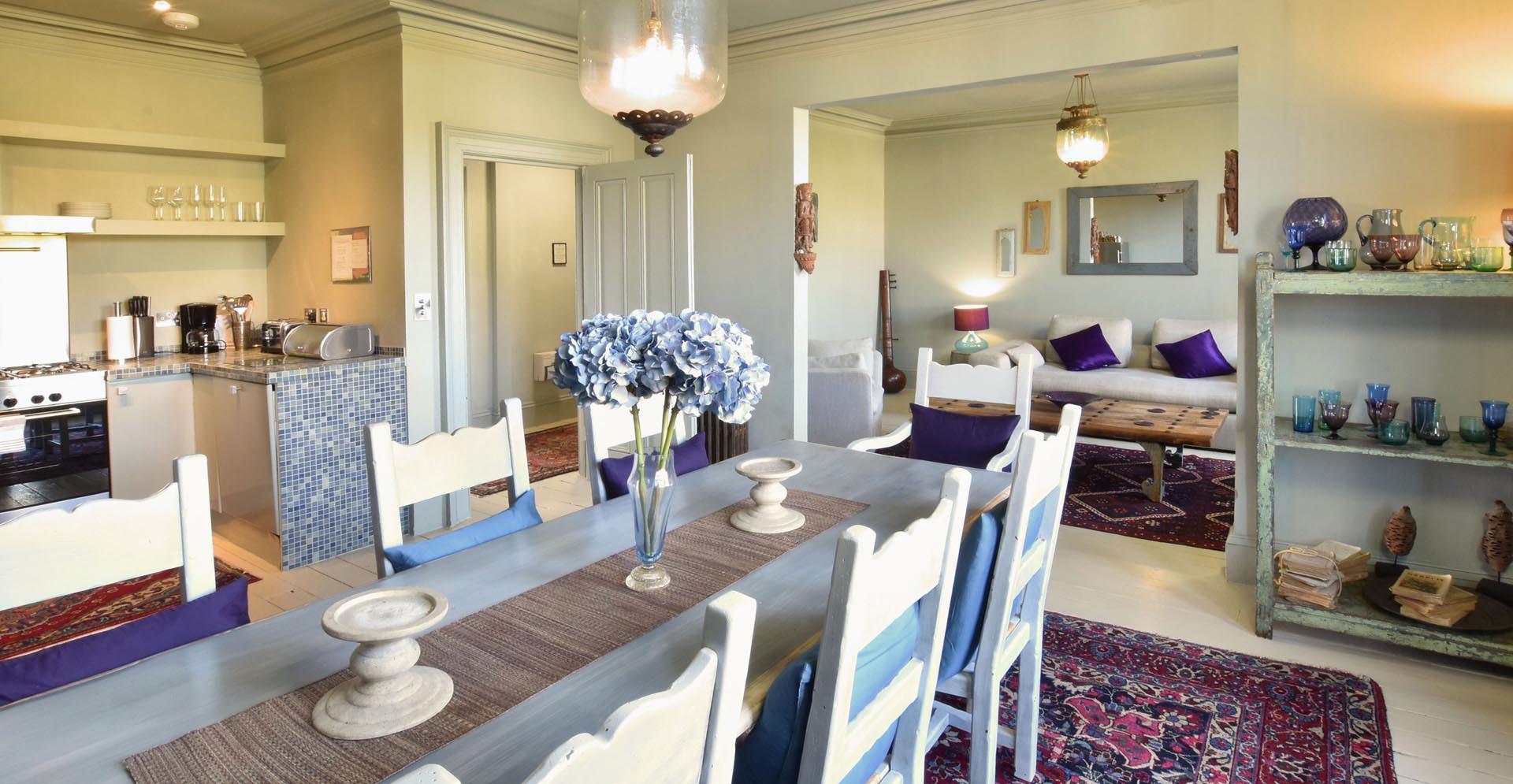 Serviced Apartments
Perfect for business and leisure stays in a lively town centre a serviced apartment offers all the benefits of a hotel stay.
Serviced Apartments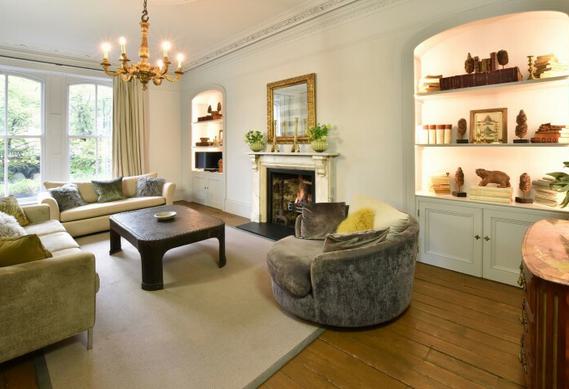 Royal Parade Apartments
Harrogate's Finest Four Luxury Unique Serviced Period Apartments with a Green Tourism Silver Award 2021. We put Green Values at the Heart of everything we do, both for the guests, for Harrogate and for the planet. Recommended by I-Escapes Hip Hideaways, a hand-picked collection of best boutique hotels and apartments. Also listed with Cool Stays – Stay Somewhere Extraordinary. Royal Parade Apartments are set in an Unrivalled Location overlooking the Royal Pump Room, Harrogate's...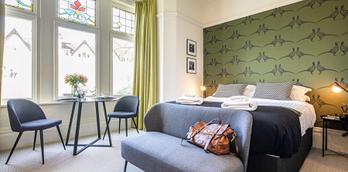 The Belmont Apart Hotel, by Harrogate Stays
The Belmont really is quite unique in it's offering and is one of our most innovative properties to date...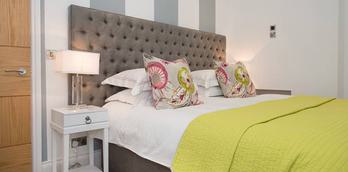 Harrogate Serviced Apartments
With over 12 years experience of providing luxury Serviced Apartments in Harrogate, we pride ourselves in offering quality holiday...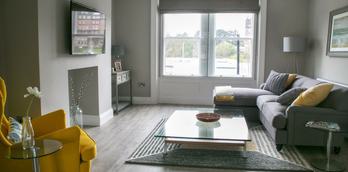 nightspace
nightspace have handpicked a fabulous selection of luxury, self-catering properties in Harrogate, providing the perfect alternative to a boutique...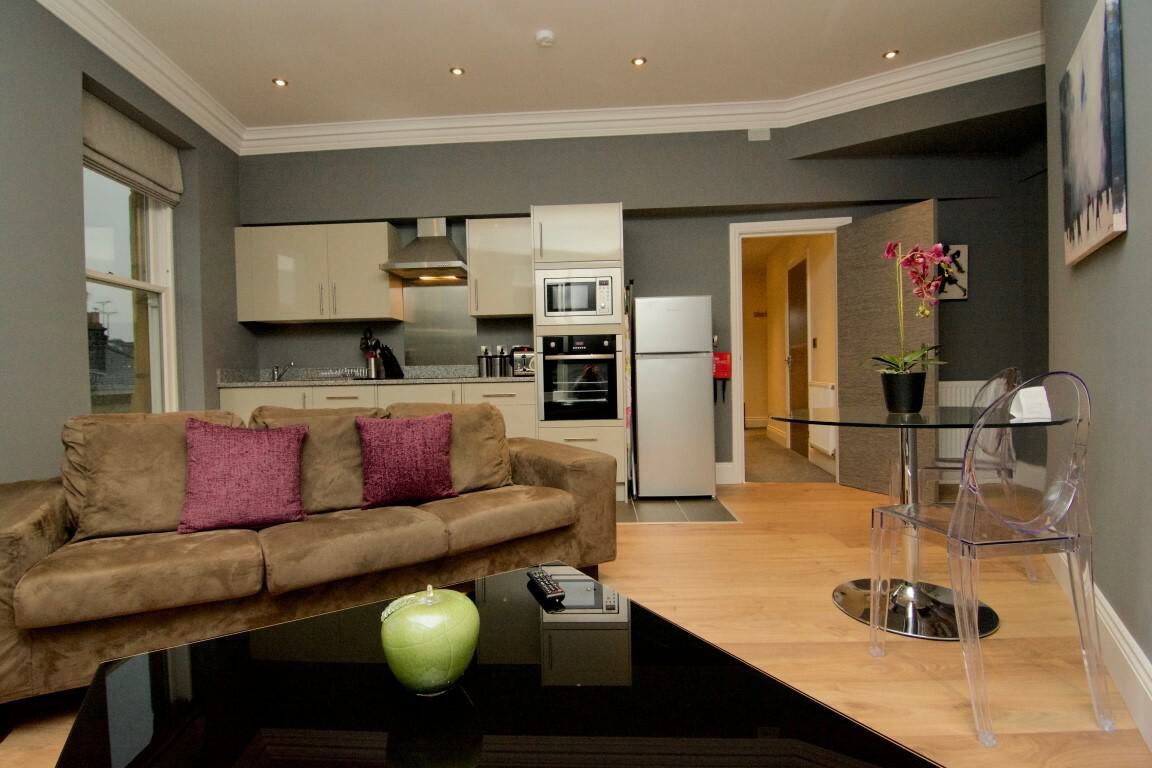 You can enjoy great service, with the freedom to do what you want and all the facilities you would expect from a high quality apartment – stylish interiors, Wi-Fi, TV and a fully equipped kitchen.

Some serviced apartments include special touches such as large and luxurious bathrooms, super-king beds, fine Egyptian linens and feather or hypoallergenic bedding for an extra special stay.
Ideal for groups, couples or families, there is a range of one, two and three bedroom properties offering stays from just 2 nights to 6 months or more.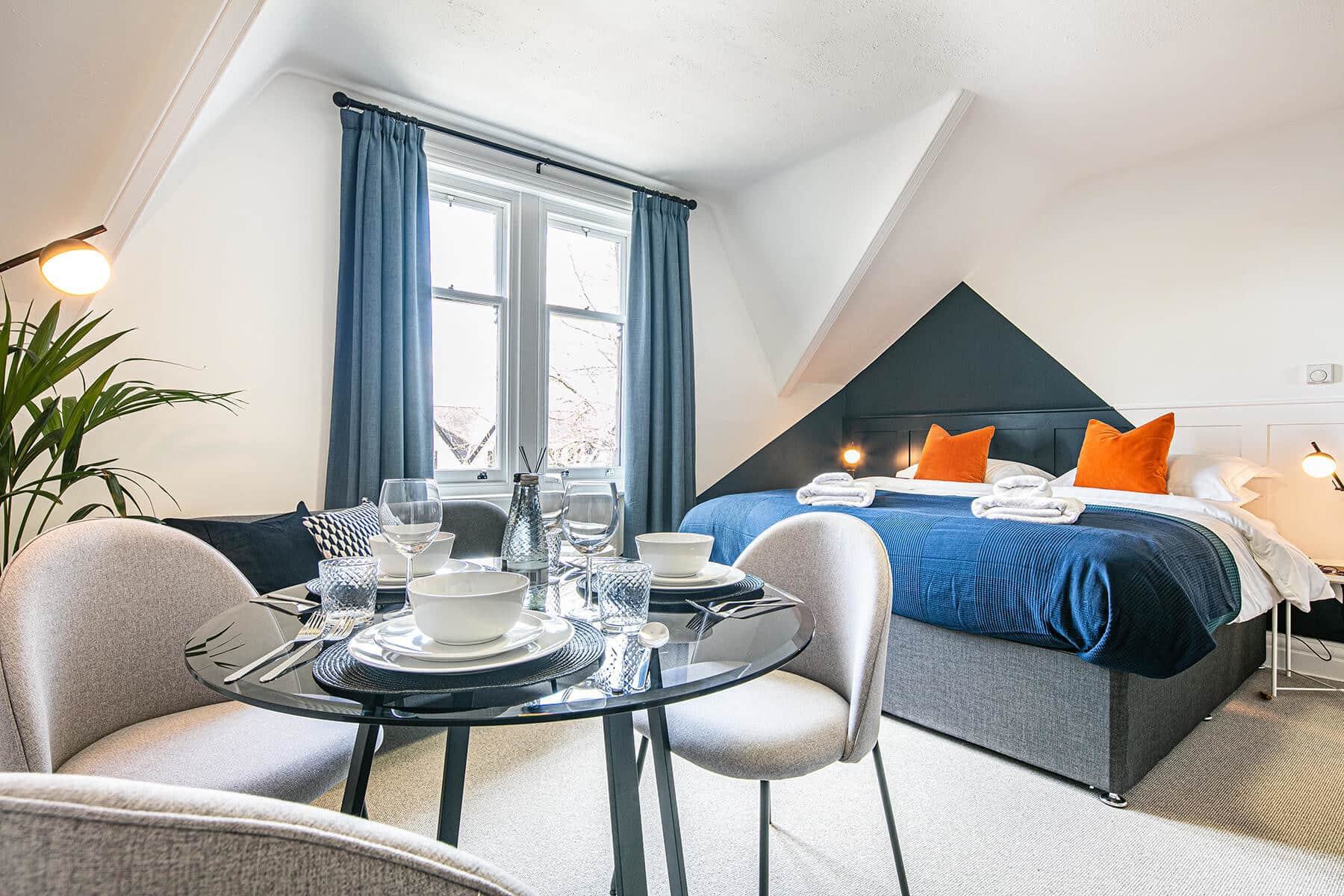 You will find fully furnished properties with plenty of storage space so you do not have to live out of your suitcase, many are also pet friendly, or ground floor for those with limited mobility.

Serviced apartments are perfect if you prefer to be in charge of your own timetable and catering, or if you expect to be working or enjoying the hours that would have you miss the hotel breakfast. They can offer a home-from-home if you are working in the district or an accommodating space for young families to relax.

With all the delights of a vibrant and cosmopolitan town on hand, serviced apartments in Harrogate are the perfect base if you want easy access to explore the beautiful scenery and lively towns of the district, and the stunning Yorkshire Dales just beyond.

If you are looking for accommodation to settle into rather than just a place to sleep, and want comfort, privacy and flexibility, as well as all the best bits of a hotel stay, then a serviced apartment will be just right.
More
Serviced Apartments


Stay
The Lawrance Apart-Hotel

Stay
Harrogate Lifestyle Apartments



Stay
Urban Boutique Apartment