Shopping for your home
The Harrogate district is the place to head to for finding just the right item to adorn that cosy alcove in your sitting room, new and unusual must have items for your home are to be found around every corner as you stroll along James Street, into Princes Street and round to West Park. With art galleries, antique shops and modern artisan furniture makers there are beautiful items for every home.
More
Homeware Shopping

Shopping
Harrogate Bathrooms



Shopping
David Stead Gallery

Shopping
Furnish & Fettle




Shopping
The Curious Merchant

Shopping
Forbes Gifts and Interiors

Shopping
Concrete & Cacti

Shopping
Once Upon A Time



Shopping
La Cornue Harrogate
Behind the scenes of
Homeware Shopping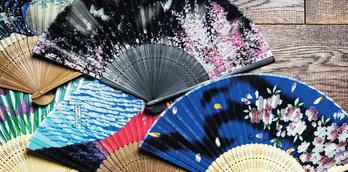 Visit Harrogate for a very authentic taste of...Japan
We talked to Olivia MacCunn of The Japanese Shop in Harrogate about working in one the town's more surprising...