An Area of Outstanding Natural Beauty
Nidderdale
Nidderdale Area of Outstanding Natural Beauty (AONB) is a national protected landscape full of exhilarating windswept moorlands and steep river valleys, gently rolling pastoral scenes, peaceful woodlands and tranquil expanses of water.
The Nidderdale Area of Outstanding Natural Beauty (AONB) forms the south eastern part of the Yorkshire Dales.
Sitting between Wharfedale and Harrogate, the AONB contains some of the most beautiful countryside Yorkshire has to offer.
The landscape and valleys have been moulded down the centuries by the practices of agriculture, mining, quarrying, textiles and water provision as well as the formidable power of the pre-dissolution monasteries.
The result is a complex historic environment with a great variety of man-made landscape features to complement the natural landmarks which already give the area such character.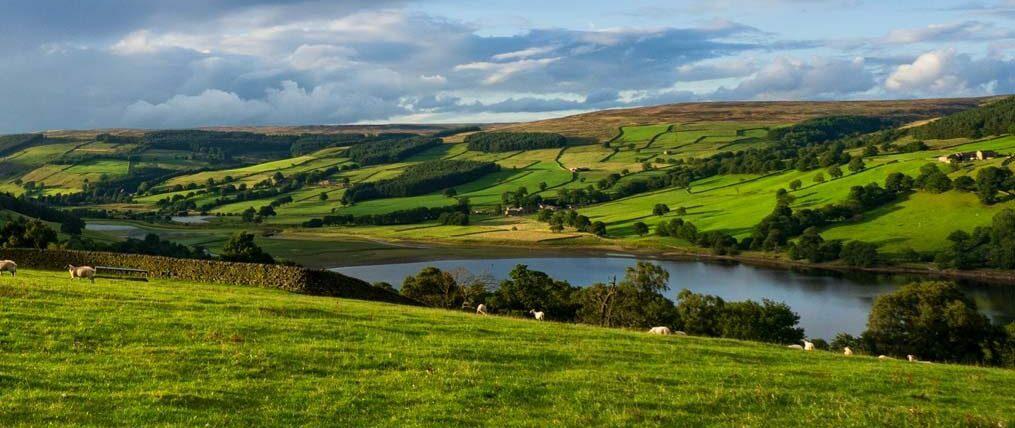 What makes up the Nidderdale AONB

Whilst the central feature is the long, majestic dale of the River Nidd, the AONB stretches far beyond the valley of Nidderdale and its central town of Pateley Bridge.
The western side is a remote and wild gritstone landscape with heather moorland that is important for wildlife and home to some of the most famous grouse shoots in the country.
In contrast the eastern part of the AONB features a softer, more pastoral landscape with rolling farmland, traditional hay meadows rich in wildlife and sheltered river valleys.
This part of the AONB is scattered with historic parks and gardens such as Hackfall Woods and Fountains Abbey & Studley Royal World Heritage Site.
To the south is the Washburn Valley with four beautiful yet distinctive reservoirs and picturesque stone built villages.
Blogs in
Nidderdale AONB

Places to Fall in Love with...

Things To Do
Your mountain biking weekend...

Things To Do
An Outstanding love of...