Camping & Glamping
If you are bringing your own accommodation to the Harrogate district you will find a great choice of places to call home.
Camping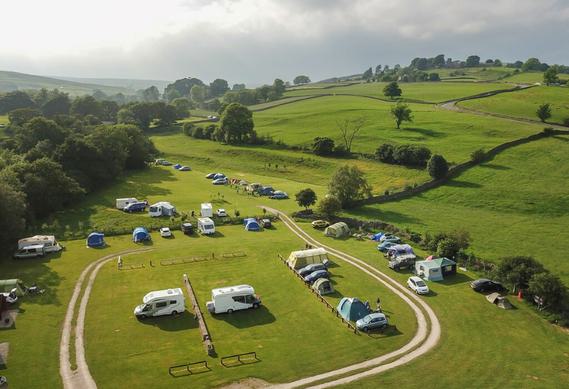 Studfold Caravan, Glamping and Camping Park
Welcome to Studfold's caravan, camping and glamping park. Nestled in the Yorkshire Dales Studfold's family-friendly ethos and devotion to quality is only matched by the outstanding landscape, in the heart of the Nidderdale Area of Outstanding Natural Beauty. Whether you are camping, glamping or bringing your caravan or motorhome Studfold's facilities are well thought out and designed with your convenience in mind every step of the way. So plan your visit and benefit from our...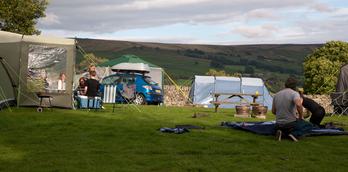 How Stean Gorge Campsite, Bunkhouse and Bunk Barn
How Stean Gorge is a great place to meet up and spend time with family and friends. The camp...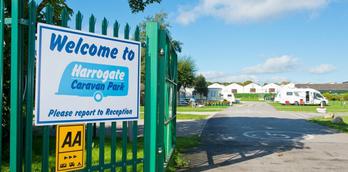 Harrogate Caravan Park
Harrogate Caravan Park is the perfect place to come to when you're looking for a relaxing break. Our location...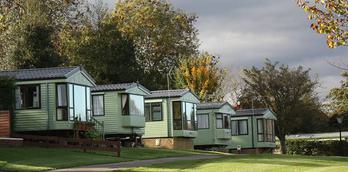 Yorkshire Hussar Inn & Caravan Park
A delightful secluded Caravan Park attractively situated to the rear of the Village Pub. Set within six acres we...
Camping across Harrogate and Nidderdale
Campsites can be found all across the district, nestled in the foothills of Upper Nidderdale, close to the towns or deep in the heart of the rolling hills of Mashamshire. Great food and drink will be just a short walk away wherever you choose; your holiday can be based right where you want to be, close to our great attractions.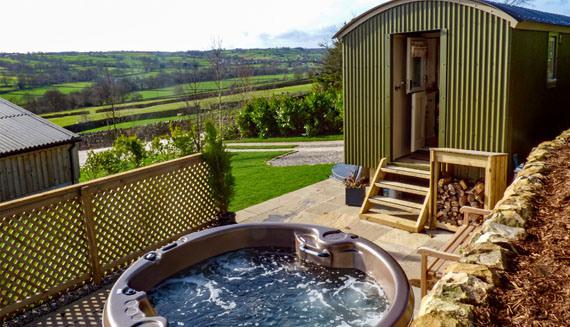 Wake up to the sound of distant sheep and birdsong, unzip your tent and breathe in the fresh country air as you watch buzzards soaring under a clear Yorkshire Dales sky; you will be filled with a sense of anticipation about the day ahead.  Active holidays are a joy when camping as your expedition along our many walking trails and cycle routes can start right from your tent or caravan.
After a hard day's activity, you can sit back and enjoy the views of the hills you have conquered. Harrogate campsites and caravan parks allow you a more mobile style of holiday as you make your home wherever you find yourself.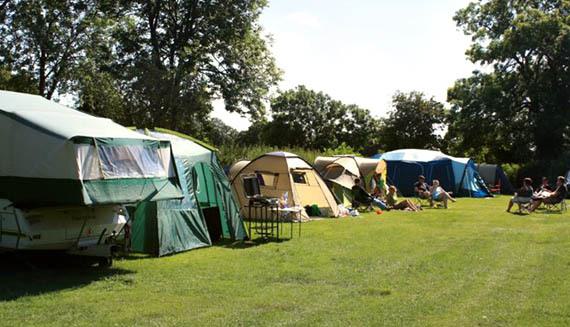 Be fleet of foot and let your curiosity guide you through the hidden pockets that lie within the Nidderdale Area of Outstanding Natural Beauty.
Harrogate campsites are not jsut tent based, instead why not experience the feeling of sleeping in the heart of the outdoors with a few home comforts in Shepherd's Huts and Glamping Pods that offer you the best of both worlds.
The area around Harrogate is incredibly camping friendly with camping facilities available where ever you are looking to be.  Wherever you choose, it'll be a perfect base for exploring Harrogate and the wonderful Dales countryside.
More
Camping

Stay
Rudding Holiday Park

Stay
Manor House Farm Caravan Park

Stay
Rustling Pines Holiday-Let...

Behind the scenes of
Camping
Strawberry safari forever
We could not be more grateful for our wonderful property during this time of limited travel; our green fields...