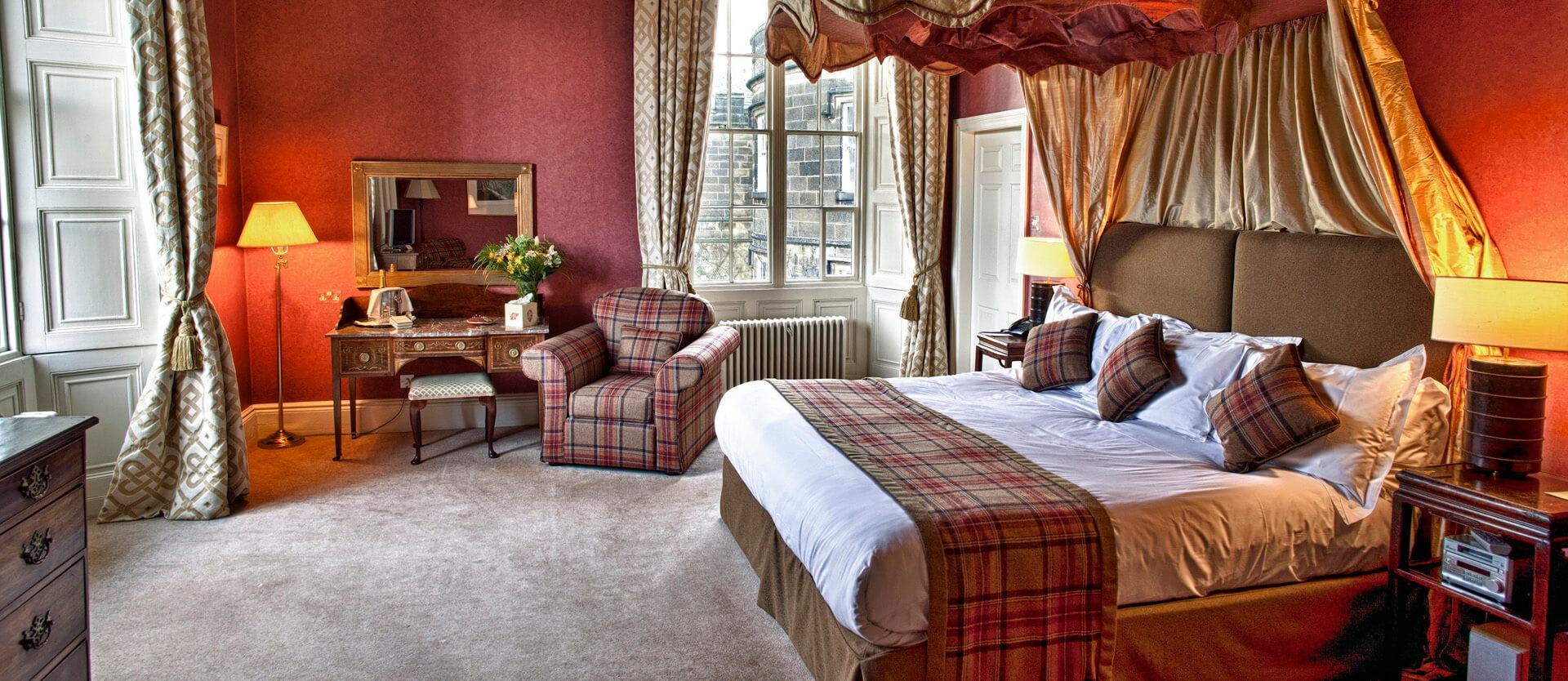 Stay
Come and stay in the heart of Yorkshire, cosmopolitan style on the edge of the Yorkshire Dales.
Stay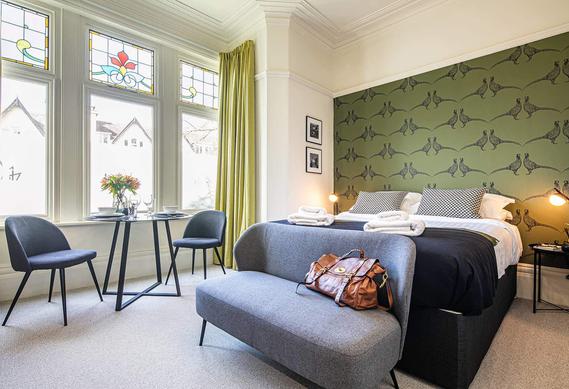 The Belmont Apart Hotel, by Harrogate Stays
The Belmont really is quite unique in it's offering and is one of our most innovative properties to date. With a range of rooms sizes available, we have options for solo travellers, couples and groups of three. Our self contained suites and studios allow guests the flexibility to cook for themselves with our bespoke kitchenette design. Meanwhile, the single en-suite rooms are perfect for anyone looking for a room only option at great value. As...
Studfold Caravan, Glamping and Camping Park
Welcome to Studfold's caravan, camping and glamping park. Nestled in the Yorkshire Dales Studfold's family-friendly ethos and devotion to...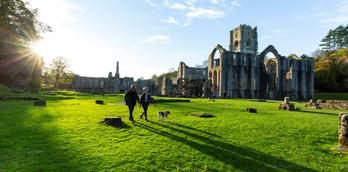 Fountains Abbey and Studley Royal Holiday Cottages
Experience Fountains Abbey and Studley Royal World Heritage Site like never before. Discover the stories of the estate, the...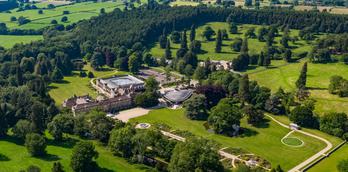 Grantley Hall Hotel
Grantley Hall is a luxury five-star hotel nestled on the edge of the Yorkshire Dales National Park. Located only...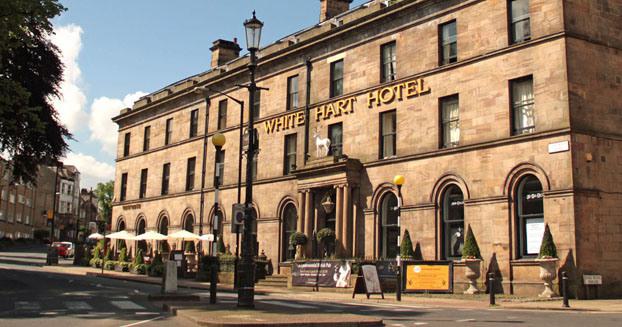 Whether you choose to stay in historic Ripon, beautiful Boroughbridge, elegant Harrogate, medieval Knaresborough or in the rural Dales towns of Masham and Pateley Bridge you will find a broad Yorkshire welcome and the perfect accommodation to match your tastes and budget.

Hospitality with Heritage
Since Harrogate first became popular as a travel destination in the early 1800s the town has built an international reputation for welcoming the great and the good of Europe and beyond.
You can enjoy the same Georgian architecture and sumptuous interiors when you visit our elegant spa town, and walk the same gardens and streets.
Harrogate accommodation around the centre of the town is made up of period guesthouses, stylish serviced apartments and hotels with literary and architectural heritage.
With a select range of luxury accommodation providers your visit to Harrogate can be as special as you would like it to be.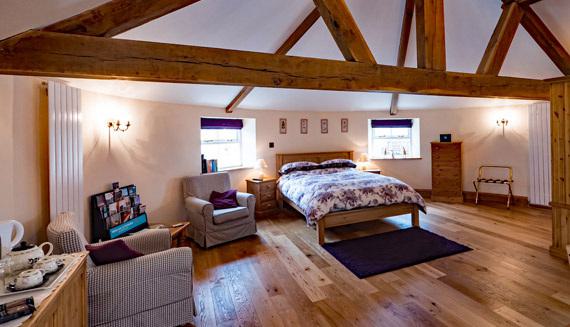 Rural Getaways for Everyone
For those with a passion for the beautiful Yorkshire Dales countryside, you'll find historic B&Bs and guesthouses with real fires and delightful cosy holiday cottages looking out over miles of dramatic Dales scenery. There are also larger properties perfect for all the family, including your four legged friends, with garden space for games and activities.
Our campsites and bunk barns have embraced the renewed love of camping with pride. You will find quiet rural campsites and holiday parks with a range of lodges and facilities and convenient town side caravan and camping pitches.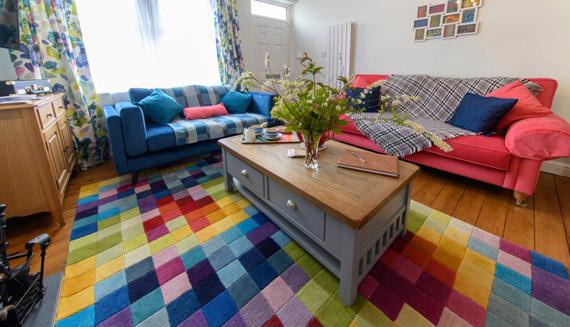 Simplicity and Convenience
Serviced apartments provide the highest level of convenience along with a space to call your own during your stay. Service Apartments are becoming a popular alternative to hotel stays. They offer everything from stylish contemporary business apartments to family-friendly places all just a convenient short walk from shops and restaurants.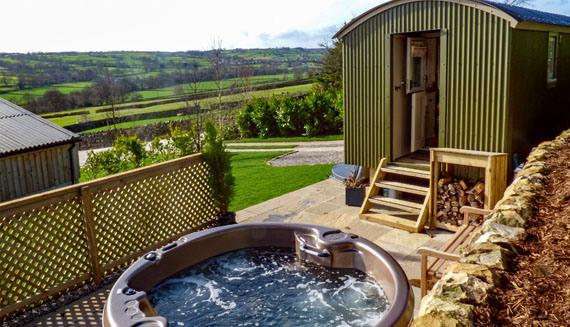 Your Holiday Your Way
Whether you are looking for country escapes and picturesque villages with footpaths and fields, woodland and wildlife all around, or town-centre chic with restaurants and shopping on hand, the Harrogate district is the very best of Yorkshire, all in one place. If you are looking for an active break walker friendly accommodation and cycling friendly places to stay in Harrogate & District, we can offer you a welcome break with some handy facilities to allow you to get out and experience Yorkshire.
Don't leave the dog behind, Harrogate offers great options for Dog friendly holidays, including a choice of dog friendly accommodation to match every need.
More
Stay


Stay
Harrogate Serviced Apartments


Stay
Harewood Holidays, at...

Stay
How Stean Gorge Chalet Lodges


Stay
Rudding Holiday Park Self...

Stay
Royal Parade Apartments

Stay
DoubleTree by Hilton...



Stay
Cedar Court Hotel Harrogate

Stay
Harrogate Lifestyle Apartments

Stay
The Crown Hotel Harrogate


Stay
How Stean Gorge Campsite,...

Stay
Harrogate Caravan Park

Stay
Yorkshire Hussar Inn &...
Behind the scenes of
Stay
Strawberry safari forever
We could not be more grateful for our wonderful property during this time of limited travel; our green fields...