Fine Dining
'Eating is purely a method of consuming calories, Dining is an experience!'
Fine Dining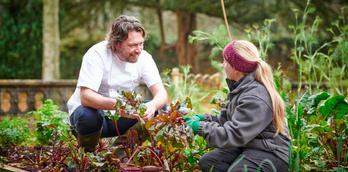 Shaun Rankin at Grantley Hall
Embark upon a culinary journey at the Michelin-starred Shaun Rankin at Grantley Hall. This exceptional restaurant showcases locally grown...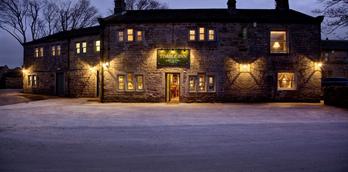 The Timble Inn Restaurant
The Timble Inn Restaurant is part of the beautiful Grade II Listed 18th Century Coaching Inn hidden away in...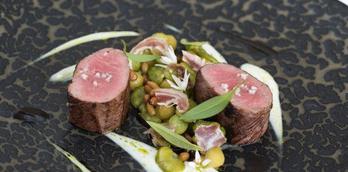 Horto at Rudding Park
Contemporary Fine Dining - throw away any preconceived ideas and embark on an adventure of food and flavour combinations...
Yorkshire produces some of the finest food in the country, mature grass-fed beef, dales lamb and rare breed outdoor-reared pork. These great year round ingredients are complemented by seasonal favourites such as game, mutton and an abundance of fruit and vegetables grown right here in Yorkshire.

This outstanding array of ingredients provides the region's top chefs with the means to create the most mouth-watering and inventive of dishes.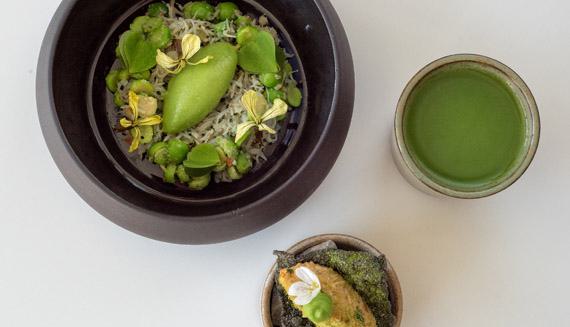 A Recipe for Greatness
But of course fine dining is comprised of more than just the cuisine. To complete the experience everything else must match, the wine, the quality of service and the ambience. All your senses should be spoiled.
The fine dining in Harrogate and District on this page has been carefully selected based on the level of culinary expertise and excellence they deliver, complemented by the highest levels of service, as recognised by the leading food critics in the industry including the AA Rosette Awards.
Below you will find a choice of venues that take great pride and care in combining these ingredients to provide an exemplary dining experience that will not only be enjoyed, but also long remembered.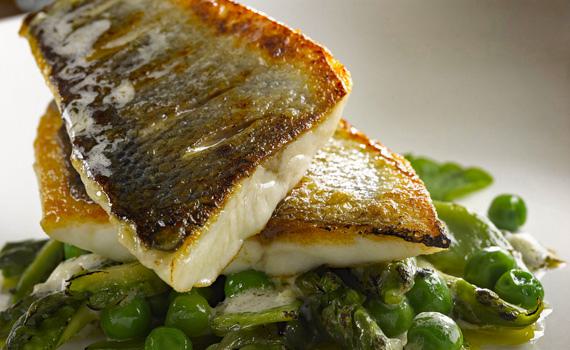 From Great Quality Comes Great Excellence
It's not hard to see how such stars have risen from the local food and drink scene when Harrogate and the surrounding towns have such a wealth of high quality cafés, gastro pubs and bistros delivering great food, day in day out.
It is from this love of food that a select handful of exceptional chefs and venues a have risen, and continue to redefine the boundaries of cuisine.
Whether it is a romantic meal for two in the enticing surroundings of a stately home, a private dining experience for a larger group, or a seven course gourmet tasting menu that uses the newest experimental methods to astound; you can be sure that we can amaze your taste buds with the perfect fine dining experience in Harrogate.
More
Fine Dining

Food & Drink
Fletchers Restaurant

Food & Drink
Samuel's Restaurant