Embrace the Outdoors Listings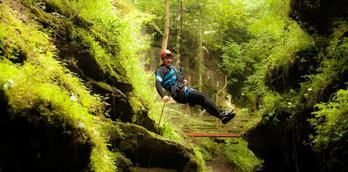 How Stean Gorge Activity Centre
How Stean Gorge's activity centre offers professional high quality outdoor experiences onsite in this natural wonder and at other...
How Stean Gorge Chalet Lodges
Escape with friends and family to one of our seven rustic lodges nestled amidst green rolling hills in the...
Studfold Caravan, Glamping and Camping Park
Welcome to Studfold's caravan, camping and glamping park. Nestled in the Yorkshire Dales Studfold's family-friendly ethos and devotion to...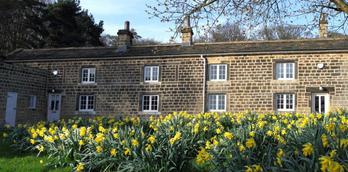 Harewood Holidays, at Harewood House Estate
Harewood holiday cottages are a unique selection of self-catering properties, set within the idyllic surroundings of the Harewood Estate...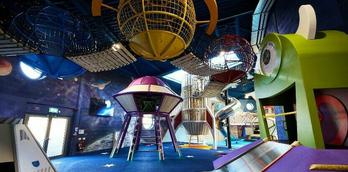 Stockeld Park
Welcome to Stockeld Park, a magical destination that will transport you to a world of enchantment and adventure! Open...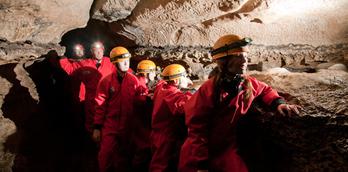 How Stean Gorge
How Stean Gorge is well-known as one of the best North Yorkshire attractions and with good reason. Featuring so...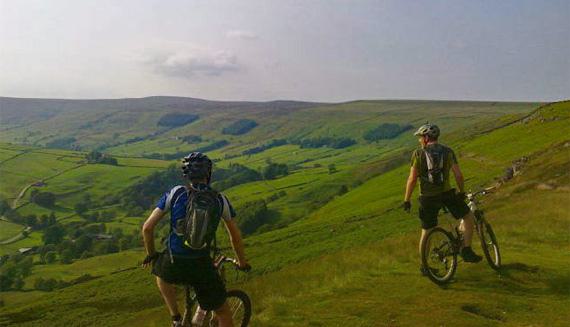 Embrace the outdoors
Harrogate is an outdoors destination, with outdoor spaces and gardens at the heart of our towns and the Yorkshire landscape stretching out between them.  With a choice of popular routes and waymarked paths, or remote moorland tracks and isolated landmarks you can enjoy days of exploration and discovery.
So do up your boots, jump on the bike or get ready for some adventure. Let us inspire your next active holiday with varied terrain, amazing views and a rich array of wildlife. Harrogate is the perfect place to experience the outdoors - whatever your interests.
Make Nidderdale your base for an active break in the Outdoors. From adventure sports and thrill seeking, to gentle walks and the chance to unwind, Nidderdale has it all. How Stean Gorge Activity Centre has five thrilling experiences in one day to give you an incredible day out tackling water, air and stone. Swinton Bivouac offers a fantastic base for a relaxing break in the countryside around Masham with a choice of a walks and cycle routes for as much or as little exertion as you fancy. From Fountains Abbey you can enjoy a number of walks across the Studley Royal estate and beyond, take in points of historic interest or watch the deer grazing among the trees.
Outdoor discovery for young minds
Put the screens away and take the family outside to learn, discover and play. These three outdoor attractions offer young children the perfect outdoor spaces to stretch their imaginations, burn of energy and learn in a fun and engaging way. Let play be as it used to be, let the imagination run wild, when your family visits the Harrogate district.
More
Embrace the Outdoors

Things To Do
Mother Shipton's Cave and...

28th Apr 2024
Harrogate Sprint Triathlon &...

23rd Oct 2023
Halloween Trail

Things To Do
Stockeld Park

26th Dec 2023
Sung Eucharist for St...

6th Sept 2024
Long Course Weekend: Yorkshire

24th Sept 2023
Nidderdale Agricultural Show

Things To Do
Walking in Harrogate: Five...
Things To Do
Five walks around Harrogate...