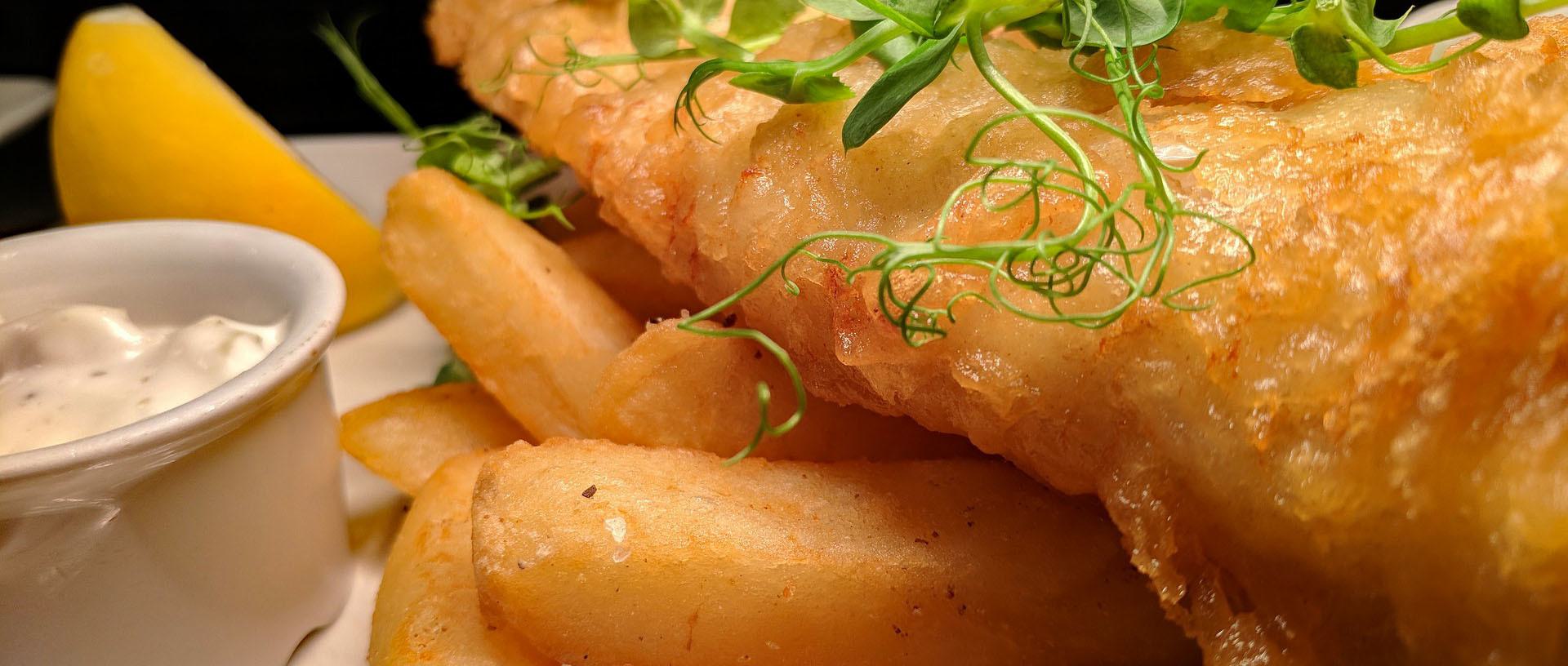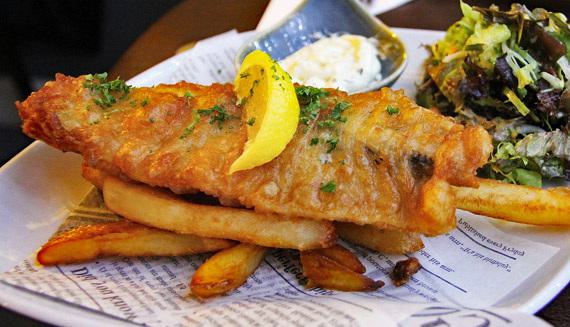 The classic English takeaway, with an exceptional fishing coastline Yorkshire has always been the place where you can find the very best fish and chips, and the Harrogate District is no different.
There is not a town in the Harrogate District without great fish and chips: You can eat in, take home or perch on a bench and watch the world go by while tucking into flakes of fish with the traditional small wooden fork.
Wherever you visit in the Harrogate District, treat yourself to the classic with some of the best fish and chips in Yorkshire.
Fish and Chips, Everyone Has a Favourite Way
How do you take yours? For what might seem a simple dish at first glance, the serving of fish and chips is a personal choice and everyone has their favourite.
Classic: Salt on the chips, vinegar on the fish.
Sandwich: With a bread roll/bap/bun*, the fish and some chips used to make a sandwich with the addition of ketchup. (*the precise naming of your bread product is not a discussion we are not getting into!)
Green Supreme: With mushy peas, either on the side or, as a dip.
Curry Tang Fantastic: The curry sauce, the 'chip shop' curry sauce of course, generously poured over everything – yes, everything.
Extra Messy: With scraps, ask for scraps in some parts of the country and you'll either get funny looks or something three days old that chews like old cardboard, do it here and you get a fresh crunchy batter treat that adds texture to your chips or peas.
The Purist: Nothing, no peas, no salt, no vinegar, no sauce: just Fish and Chips
There is every chance you think all of those are wrong, or a waste of a good bit of haddock. You might think we have missed the obvious perfect way to have this classic dish. That is just a part of why, as a nation, we love fish and chips so much.
However even if that is the case, you are almost certainly feeling an unexpected hunger, thinking about your next fish and chips; so make it some delicious Harrogate District fish and chips, see below for when and where you can make that happen!
More
Fish & Chips

Food & Drink
Drakes Fish and Chip Shop,...

Food & Drink
Oliver's Fish Shop &...

Food & Drink
Harrogate Fisheries Fish &...

Food & Drink
Drakes Fish and Chip Shop and...

Food & Drink
Drakes Fish and Chip Shop and...