Afternoon Tea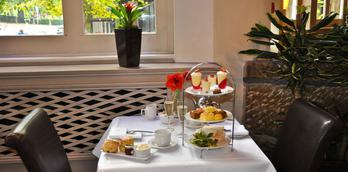 Afternoon Tea at The Crown Hotel
Enjoy a quintessential Afternoon Tea at the Crown Hotel Consisting of a mouth-watering array of delicate pastries, homemade cakes...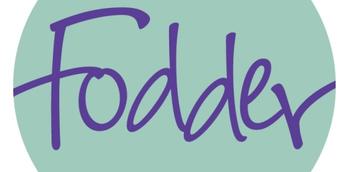 Fodder - Farm Shop and Café
Passionate about Yorkshire, its farmers and local producers. Fodder farm shop and café, supports and sells the very best...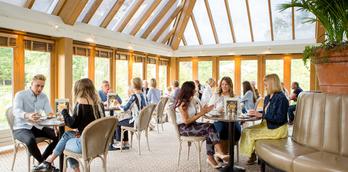 Bettys, at Harlow Carr
At Betty's, Harlow Carr the deliciousness of the treats is matched by the beauty of the surroundings, the splendid...
The time old British custom of taking Afternoon Tea. Established in 1870 by Anna Maria Russell, 7th Duchess of Bedford, Afternoon Tea fills the long gap between luncheon and the fashionably late evening meal that left her feeling peckish mid-afternoon.
Once she started inviting people to join her, the practice quickly spread across the country and has since become synonymous with British life, whether as a way to enjoy and absorb beautiful surroundings, or to introduce a pause to a busy or active day.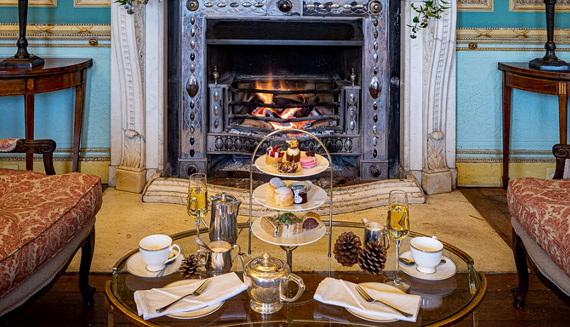 The resurgence in popularity of this tradition has drawn inspiration from its roots nearly 150 years ago and re-introduces a touch of indulgence and splendour to the modern world.
It can be the traditional cucumber sandwiches, scones and clotted cream or indeed a slightly more Bacchanalian version with the addition of something fizzy. Throughout the District there are of spectacular locations, from convenient town centre tearooms and elegant hotels to stately homes in immaculately kept gardens, waiting to tempt you to take some time and enjoyment for yourself.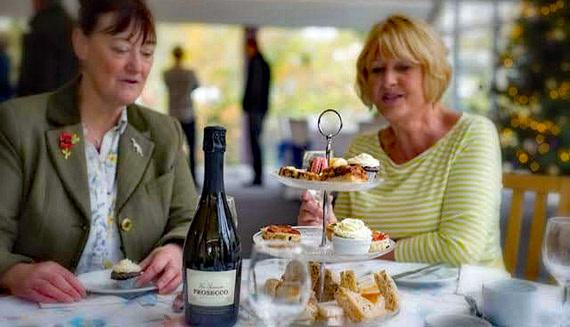 Afternoon tea fits perfectly into your trip to present day Yorkshire, offering an hour's rest from an enjoyable day exploring the many diverse shops of Harrogate, a chance to meet or treat friends and relatives in luxurious surroundings or an excuse to stop off while driving across the stunning Yorkshire Dales landscape to stretch the legs and discover somewhere new.
Yorkshire has a deep connection with afternoon tea, from its high standard of homemade cakes and locally blended tea, to Ripon Cathedral – where Lewis Carol is thought to have been inspired to create his Wonderland, a magical place where afternoon tea could go on forever by merely changing places.
Here you can find the best Harrogate Afternoon Tea shops across the District, so why not have a look, and the next time you feel like treating yourself to something a little decadent and different, indulge yourself at one of these excellent locations.
More
Afternoon Tea

Food & Drink
Bettys Café Tea Rooms

Food & Drink
Carter's Champagne Bar and...
Behind the scenes of
Afternoon Tea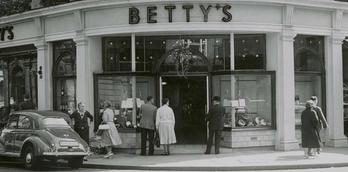 The History of Bettys
The story of Bettys begins in Switzerland in 1885, when Fritz Bützer, son of a miller and master baker...