Harrogate Autumn Flower Show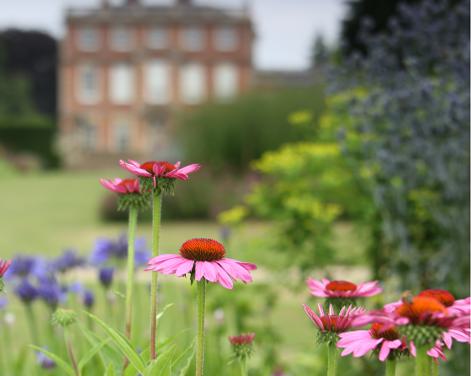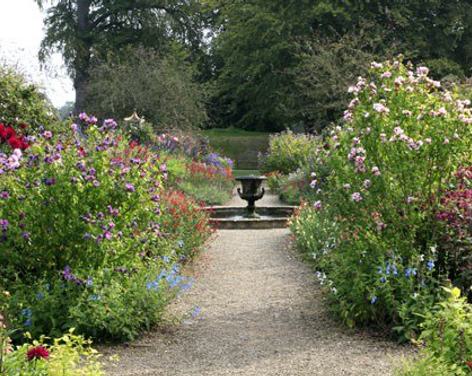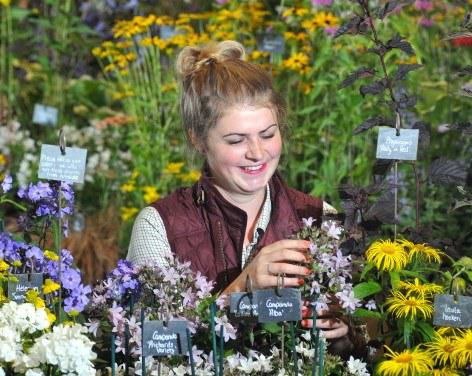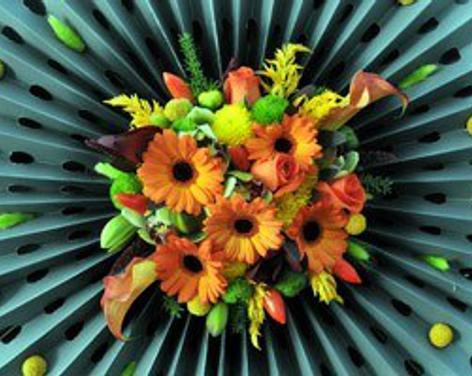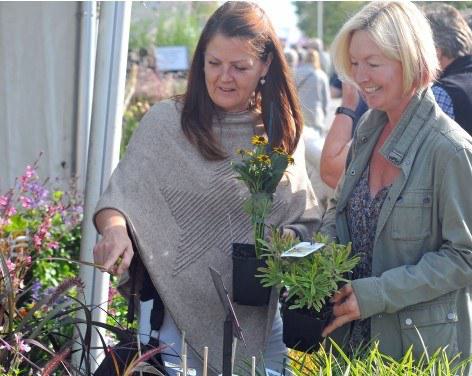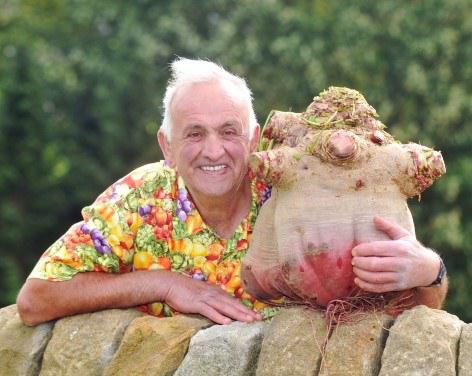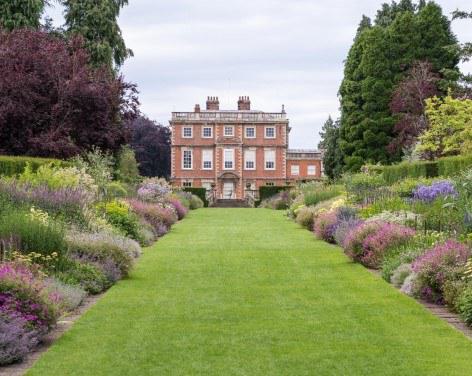 Join us for the Harrogate Autumn Flower Show at our fabulous new home, Newby Hall & Gardens.
The really great news is that, in addition to all your favourite show features, admission to the Harrogate Autumn Flower Show will also include access to Newby's award-winning gardens, complete with some of Europe's biggest herbaceous flower borders, 15 stunning garden 'rooms' and family adventure garden!

New
This year, featuring the Visit Harrogate Cinema Botanica with footage of bygone Flower Shows and beautiful gardens of the district. Come and have a seat and watch some inspiring floral films.
Blooms in the rooms
Inspired by the breath-taking interiors of Newby Hall our talented teams of floral artists will create an amazing series of major plant and flower installations in the beautiful stately home rooms.
Heritage crafts
Step back in time to the days when traditional crafts were common. From hand-forged garden gates to woven willow fencing, you can rediscover skills once used on country estates all over England.
FEAST!
Reduce your reliance on the supermarket by growing your own garden menu. Find out how to produce great home-grown fruit and veg, and then see what delicious meals you could make with the help of our talented chefs.
Join the plant finder's trail
Our new home at Newby Hall offers a unique opportunity to pick out the plants you love as you tour the fabulous gardens, then visit top plant nurseries from across the country with your shopping list!
Grown with pride
Autumn is our chance to celebrate all those who dedicate their time to showcasing their passion for gardening!  Whether it's oceans of drop-dead gorgeous dahlias, outrageously oversized onions or perfectly pristine potatoes, they all take many months of hard work and dedication to grow. We celebrate their success with Britain's biggest exhibition by specialist gardening groups, two fantastic fruit and veg shows and, of course, a world-famous giant vegetable competition.
Community gardening
The North of England has a wealth of fantastic charities and community groups. Our 'have a go' mini-gardens offer them the chance to tell their story for our visitors, as well as giving you great ideas to take away and use at home.
Activities for children
There will be plenty of hands-on fun for young visitors to the show, plus access to Newby Hall's fantastic adventure garden. Rides on the miniature railway and boat trips are also available at extra cost.
About Newby Hall & Gardens
Nestling on the side of the River Ure, between Harrogate and Ripon, Newby Hall is one of the finest stately homes designed by the famous 18th Century architect Robert Adam.
Its herbaceous borders are among the longest in Europe and were created by the late Major Edward Compton as the centrepiece for some 25 acres of award-winning gardens, designed and planted as 'rooms' to provide year-round interest. The borders have recently been completely replanted in beautiful pastel shades and will be in their full glory for the flower show!
Among Newby's 15 different 'rooms' are a rose garden, water garden, tropical garden, white garden, rock garden, woodland garden and, of course, an autumn garden where hydrangea, salvia, sedum, echinacea, verbena and some 800 dahlias provide one last hurrah until the first frosts of October.
* A single £1 admin and postage fee applies per order.
Not what you're looking for?
Related
Events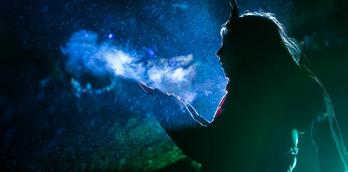 Illuminated Winter Wonderland
Ripon Spa Gardens will become the centre of the Christmas celebration from 15 to 17 December. A fantastic array...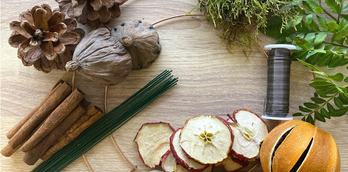 Wreath Workshop
Join us for a wreath making class where you and your friends get to enjoy a festive afternoon tea...
Behind the scenes of
Events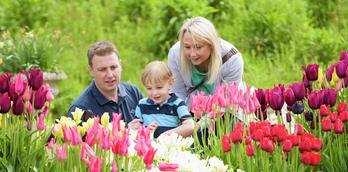 Top 5 ideas for family days out on a budget
Weekends, long summer days and school holidays are all about spending time with the family and entertaining the little...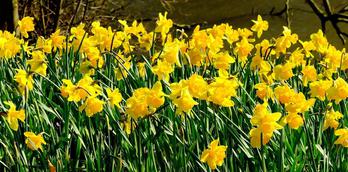 Springtime colours in the Harrogate and beyond
The lambs are in the fields, the sun is in the sky and the buds have risen from their...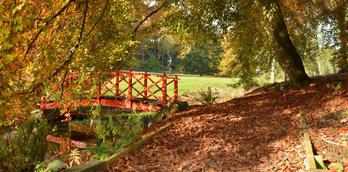 Autumn colours in the Harrogate district
If you're looking for fresh air to feel good and fun things to do outdoors this October, then look...
More
Events
16th Sept 2023
Inspired by Italy at...
16th Nov 2023
North Pole Post Office

17th Nov 2023
Apres Ski at the West Park...

18th Nov 2023
Winter Illuminations &...

22nd Nov 2023
Dick Whittington

22nd Nov 2023
Glow - Winter Illuminations...

25th Nov 2023
Christmas at the Caverns!

25th Nov 2023
Magical Christmas Experience...

25th Nov 2023
Wreath Making at Harrogate...
You may also like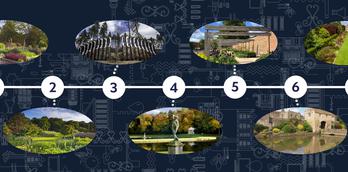 A week long garden staycation to Harrogate
The Harrogate District is the must visit destination if you 'Love Gardens' and enjoy gardening. We are blessed with...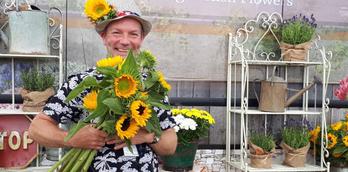 Jonathan Moseley explores some of our glorious gardens
We invited celebrated floral designer Jonathan Moseley to explore two of our glorious gardens for the first time, and...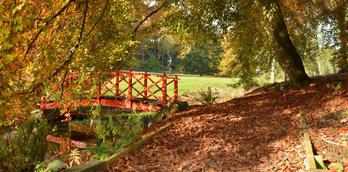 Autumn colours in the Harrogate district
If you're looking for fresh air to feel good and fun things to do outdoors this October, then look...