Aldborough & Boroughbridge Agricultural Show
The Aldborough & Boroughbridge Agricultural Show is returning to the spectacular setting of Newby Hall, nr. Ripon.
The much-loved show celebrates its 107th anniversary this year and showcases the best of Yorkshire produce, crafts and livestock as well as farming and the countryside.
Visitors can enjoy a host of popular attractions and events ranging from dog, cattle and sheep showing classes to horse, pony and donkey events and hay making demonstrations. The heavy horse event is always enthusiastically received, along with the driving classes.
Locals will demonstrate their creative talents in competitions ranging from baking, handicrafts, horticulture and children's classes to flower arranging, photography and farm produce. Local crafts will be on display in the marquee. Cream teas will also be available.
The Grand Ring will play host to spectacular displays and competitions with the children's races and terrier racing always popular. Other children's activities include the children's sandpit and craft area, a fancy dress competition and face painting. There will also be adult's races and there's even a family-friendly dog show where anyone coming along with a dog can take part.
Tickets for Newby season ticket holders are half price. The price includes admission to Newby Hall gardens and the adventure garden. Dogs are welcome on the show field but not permitted in the Newby Hall gardens.
For more information on the Aldborough and Boroughbridge Agricultural Show, schedules and class entry forms please visit:
A free bus service will run between Boroughbridge and Newby Hall, calling at Minskip, Aldborough, Boroughbridge, Kirby Hill, Langthorpe and Skelton.

Not what you're looking for?
More
Events

29th Jul 2023
Reclaiming Lunacy
16th Sept 2023
Inspired by Italy at...

17th Nov 2023
Apres Ski at the West Park...

18th Nov 2023
Winter Illuminations &...

22nd Nov 2023
Dick Whittington

22nd Nov 2023
Glow - Winter Illuminations...

25th Nov 2023
Christmas at the Caverns!

25th Nov 2023
Magical Christmas Experience...

25th Nov 2023
Wreath Making at Harrogate...
You may also like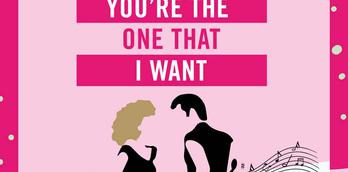 Grease 'You're the one that I want'
This event is GREASE LIGHTENIN'⚡ Round up your PINK LADIES AND T-BIRDS for one of the best SUMMER NIGHTS...
Hampsthwaite Feast & Show
The Hampsthwaite Feast was first established by Royal Charter in 1304. The Feast and Show is a fun weekend...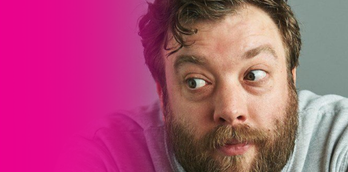 Joe Haddow: Art is Everywhere (9-12)
What do you think ART is? Is it pictures on the walls of a gallery? And what about an...