Echoes of the Past
Echoes of the Past Listings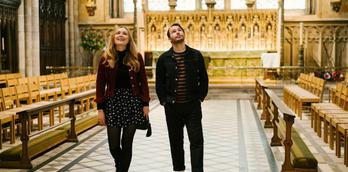 Ripon Cathedral
Ripon Cathedral is a medieval marvel boasting a fascinating history all the way back to the 7th century. Serving...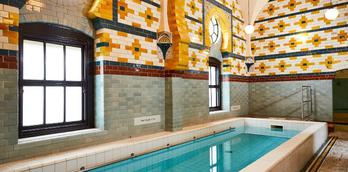 Turkish Baths Harrogate
The Turkish Baths Harrogate is the flagship Harrogate spa experience, offering genuine Victorian Turkish baths surroundings and contemporary treatments...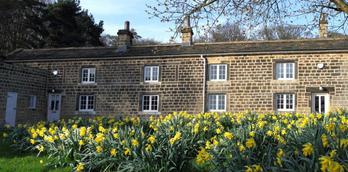 Harewood Holidays, at Harewood House Estate
Harewood holiday cottages are a unique selection of self-catering properties, set within the idyllic surroundings of the Harewood Estate...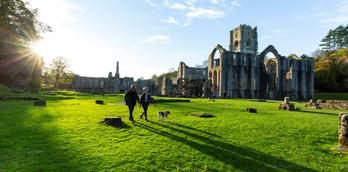 Fountains Abbey and Studley Royal Holiday Cottages
Experience Fountains Abbey and Studley Royal World Heritage Site like never before. Discover the stories of the estate, the...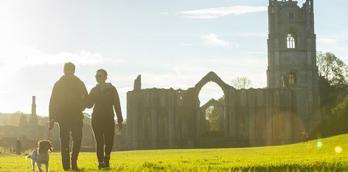 Fountains Abbey & Studley Royal Water Garden
Surrounded by beautiful North Yorkshire countryside, this World Heritage Site has a lot to offer for a thoroughly enjoyable...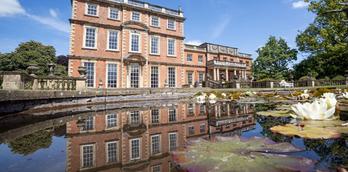 Newby Hall & Gardens
Designed by Sir Christopher Wren in 1690, with some of Britain's finest Robert Adam interiors, Newby Hall is home...
If you enjoy discovering the stories of our history and exploring the remnants of bygone ages, then let your curiosity loose around Harrogate and beyond.
Across our beautiful part of Yorkshire you will find the tell-tale clues to the stories of the English civil war, the abolition of the monasteries and the brutal murder of a 'turbulent priest'.
Learn how anyone could enjoy the protection of the city of Ripon for many centuries, and how the ceremonial watch is still set every night.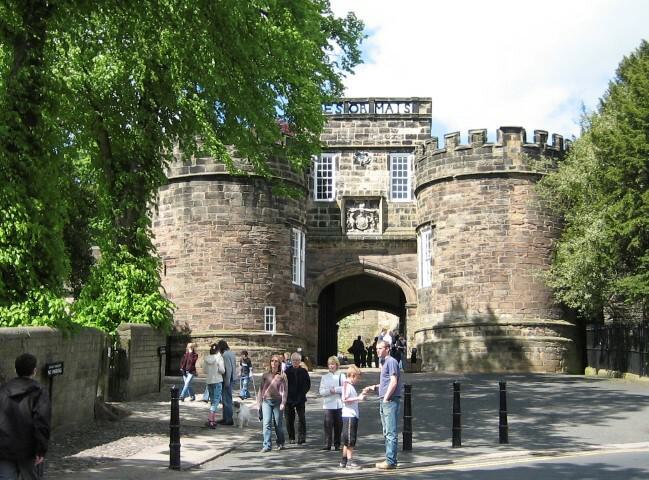 Stare out across the historic Forest of Knaresborough from the castle grounds atop the Knaresborough cliffs, or explore a Royalist stronghold from the English civil war.
By day you can explore remarkable ruins in glorious locations, well-preserved monuments and fortified castles or the elegant stately homes of the landed gentry.
By night you can sleep in grand old hotels which have welcomed illustrious guests over many centuries from Lord Byron to the Beatles, from the Empress of Russia to Agatha Christie.
Book into a luxurious hotel of yesteryear and enjoy the hospitality once offered to European high society as you enjoy afternoon tea in ornate surroundings and imagine the stylish guests of another era.
Echoes of the Past
Offers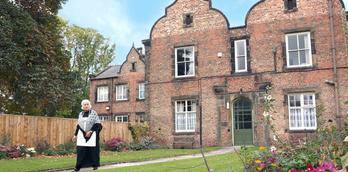 25% off Ripon Museum Entry for National Trust members
National Trust members will receive 25% off admission to Ripon Museums.The discount applies across all ticket types, simply show...
More
Echoes of the Past

Things To Do
Nidderdale Museum

Things To Do
Bewerley Grange Chapel

26th Aug 2023
Bank Holiday Steam Gala at...

10th Jun 2023
Tractorfest at Newby Hall
Things to do
25% off Ripon Museum Entry...

25th Nov 2023
Music and Lights at NT...

Things To Do
Newby Hall & Gardens

Things To Do
Fountains Abbey & Studley...

Things To Do
Turkish Baths Harrogate