Knaresborough
In the centre of Nidderdale this idyllic market town stretches up the hillside. Pateley Bridge is the perfect base for walking, cycling, exploring or just enjoying a day in the countryside.
What's best about Knaresborough?

There are plenty of things to do in Knaresborough all year round. The marketplace in the centre of the town offers a great place to enjoy a cup of tea or something delicious and home baked. On a Wednesday stalls fill the marketplace offering tasty produce, whole foods, plants and flowers, as well as pretty much anything else you can imagine, in the ever-popular Knaresborough Market.

At the base of the cliffs on which the town sits, you will find a delightful promenade that traps the sun in summer, with a coastal feel despite being more than 60 miles from the sea making a great place to enjoy an ice-cream or indulge in the tradition English pastime of 'simply mucking about in boats'.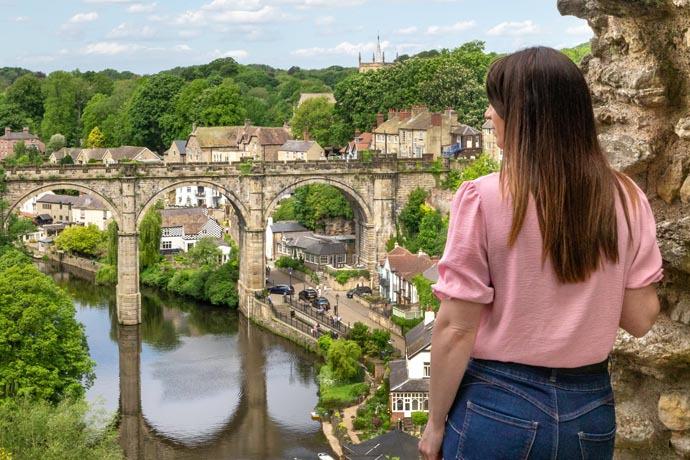 Hidden Gems of Knaresborough
The Nidd Gorge is a beautiful wooded landscape just upstream of the town, rich in wildlife and following the winding course of the river Nidd. The Nidd Gorge makes a great spot for walks, picnics and wildlife watching for all the family.
Jump on the bike and go for a ride; the Beryl Burton Cycle Way is a Sustrans route allowing cyclists to ride to Harrogate, Bilton and Ripley by traffic-free routes. With a stunning view from atop the grade II listed Nidd Valley Viaduct, idyllic paths through fields and the odd pub along the way.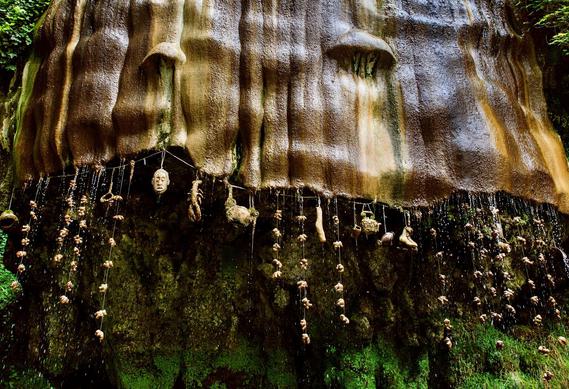 A day discovering Knaresborough
The historic market town of Knaresborough is the perfect place to spend 24 hours. Explore the pretty side streets and old buildings around the market place where the Wednesday market is opened by the town crier. The town is full of quirky little shops, cafes and tea rooms and perhaps one of the most Instagram-able views in the area. Knaresborough is easy to reach by public transport and there is plenty of parking too. Here...
Events in
Knaresborough

2nd Dec 2023
St John's Christmas Tree...

2nd Dec 2023
Knaresborough Christmas Market

2nd Dec 2023
The Melrose Quartet Christmas...

2nd Dec 2023
Northern Voices - A Concert...

2nd Dec 2023
Ghost Hunt at Allerton Castle

3rd Dec 2023
Knaresborough Christmas...

10th Dec 2023
Wreath Workshop

16th Dec 2023
An evening of Swing with Dan...

19th Dec 2023
Badapple Theatre Company...
Blogs in
Knaresborough

See the Harrogate area...

Remember, remember the 5th of...


Things To Do
Summer Pop-up parties are...

Enjoy a long weekend fit for...

Things to do this February...

Heritage
10 Winter Walks around...

Half Term and Halloween Fun

Feel Good Place
Find the colours of Autumn on...