Find the perfect taste of Yorkshire in one of the fantastic food and drink shops of Harrogate & District.
There are boutique outlets where you can find the most select of indulgences and dedicated farm shops where the top quality produce is brought together under one roof for you to choose from.
Don't just enjoy the delicious restaurants and cafés of Harrogate district when you visit us, take home sumptuous examples of Harrogate food and drink away with you as the perfect reminder of your visit.
As well as the old trades and skills that produced the food and drink on which Yorkshire was built, new skills and products are being introduced to complement our already broad offering.
Many places offer behind the scenes tours and sampling so you can see the craftsmanship involved as well as trying before you buy.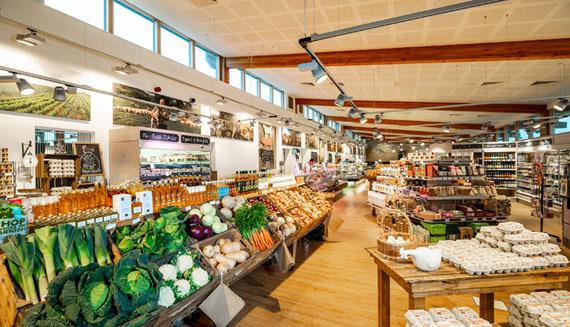 You will be able to choose from all the very best local produce offered by the Yorkshire Dales on one side, and the rich agricultural lands of the Vale of York on the other; the best fruit and veg, the most delicious pies and sausages, the most diverse range of cheeses and the very finest local ales.
As well as locally grown produce the food and drink shops of Harrogate bring you the best in international ingredients and culinary curiosities from all over the world. Be it exquisite ingredients or ready to go meal kits, Harrogate & District food and drink shops will amaze your taste buds.

The food and drink shops of Harrogate and the surrounding area or born out of passion, for the flavour, for the produce, and for Yorkshire.
So be sure to find the perfect taste of Yorkshire when you visit.
More
Food and Drink Shop



Shopping
Spirit of Harrogate

Shopping
Yorkshire Mixture

Shopping
Beavers Family Butchers
Shopping
Whittaker's Distillery

Shopping
Harrogate Olde Sweet Shop

Shopping
Mackenzies Farm Shop

Shopping
Harrogate Tipple


Shopping
Delicatessen cheesemonger...

Shopping
Castle Court Sweets