Shopping events and
Markets
Discover
Markets events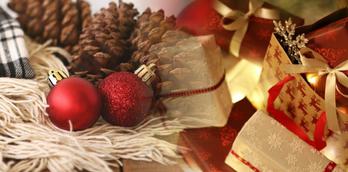 Artisan Christmas Markets
Join us through November and December for our Artisan Christmas markets in The Garden Room here at The Inn...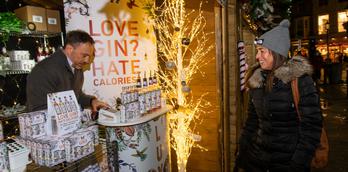 Harrogate Christmas Fayre
Experience the joy of Christmas in the heart of Yorkshire this December. Harrogate's famous Christmas Market returns to the...
Masham Christmas Market
A special edition of Masham's ever-popular market with a festive twist. Not only will there be a selection of...
This fertile District has always had a strong agricultural economy coupled with a rich creative tradition. In rural areas of times gone by, markets were crucial for bringing together customers and local producers of great food, drink, crafts and other goods.
Weekly town markets
Enjoying a renaissance, these vibrant markets are still popular today. Why not visit one of our markets and remind yourself that in this busy world where all too often shopping involves the click of a mouse – it can still be fun!
Our weekly markets give you the chance to talk to the vendor and discover the story behind the delicious produce and hand-crafted artisan goods. Traders have sold to customers in this way on the market squares for centuries and it remains at the heart of local life.

Knaresborough – every Wednesday from 7:30am
Masham Market – every Wednesday and Saturday from 9:00 am
Ripon – every Thursday from 7:30am
Artisan and Farmers markets
As well as the weekly opportunities for stocking up on the essentials and treating yourself to something delicious, there are monthly artisan and farmers markets perfect to fill up a weekend.
Bringing together local craftspeople, specialist traders and dedicated food producers from across the Yorkshire Dales and the Vale of York. Organisers choose the best suppliers and producers to showcase the very best that Yorkshire has to offer. Each market takes place in the heart of our beautiful market towns so you can combine the joy of discovering the many market treats whilst browsing the rich shopping streets.
Talk cheese with farmers who have lovingly produced delicious, unpasteurized cheese from their own herds, and discuss the merits of single-origin cocoa beans in fine chocolates or the sourdough starter in artisan breads baked at 5 am that morning.
Browse stalls offering plants, herbs, bread, jams, honey, preserves, cakes, biscuits, pies, chocolates and gifts made by craftsmen.
Perfect for finding something delicious to take home as a souvenir of your visit, if you can resist the temptation long enough!
More
Markets

29th Nov 2023
Artisan Christmas Markets

1st Dec 2023
Harrogate Christmas Fayre

2nd Dec 2023
Masham Christmas Market

6th Dec 2023
Late Night Shopping in...

10th Dec 2023
Real Markets at Ripley Castle
10th Dec 2023
St Wilfrid Christmas Fair

16th Dec 2023
Festive Winter Warmer Cruises...