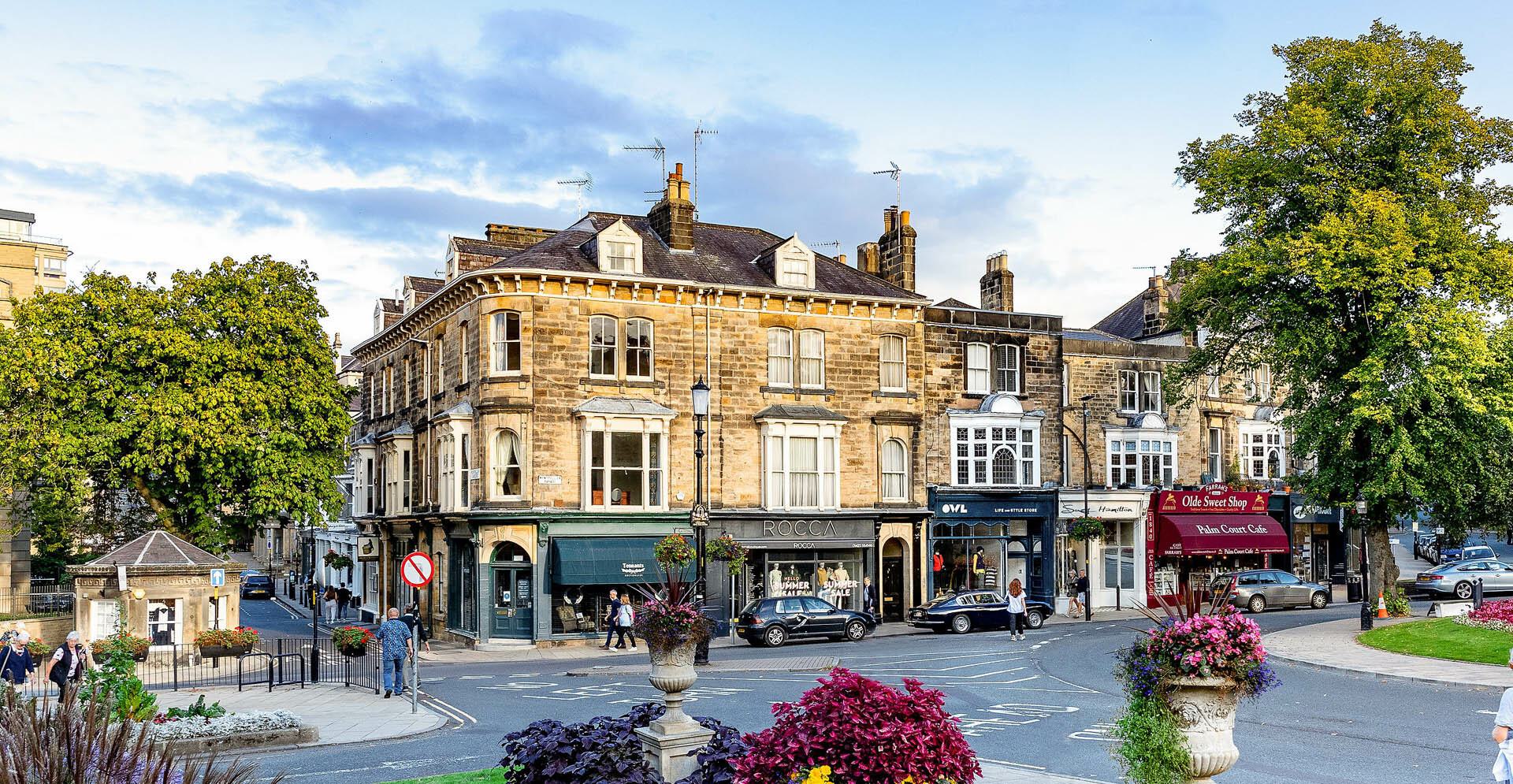 Yorkshire's original spa town
Harrogate
Harrogate is the definitive boutique spa town in the heart of Yorkshire. Its thriving streets buzz with busy Harrogate shops and eateries. An eclectic cultural scene of events is interspersed among many popular consumer shows and the spa heritage that can be seen at every turn.
Possibly the most distinctive feature of Harrogate is its vast open space that surrounds the town centre, known locally as the Stray, at 200 acres this gives Harrogate town centre a green and spacious feel unique to the town.

Born through a boom in Spa tourism during the Victorian 1800s Harrogate quickly developed a reputation for luxurious getaways for body and soul. The high society of the Victorian Britain flocked to Harrogate to enjoy the air, the space and the therapeutic spa treatments as well as taking the famous Harrogate waters.
This reputation continues to be well deserved. Modern day Harrogate is the go-to destination for relaxation and indulgence, synonymous with quality shopping and afternoon tea.
The Spa history continues to shape the town with several superb spas, including the original Turkish Baths in the iconic Royal Baths building in the centre of town.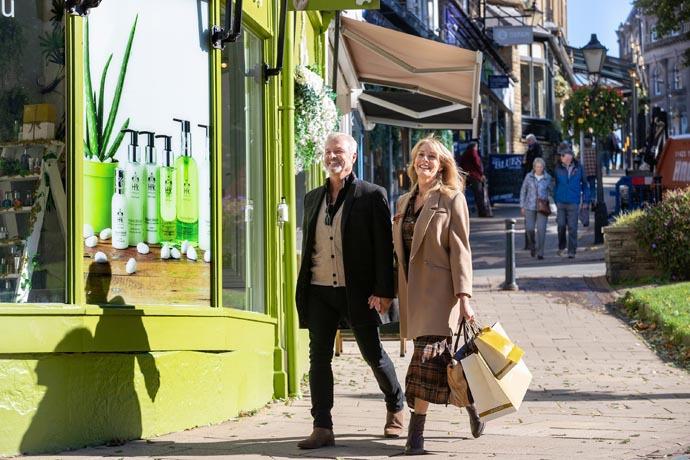 Yorkshire's most elegant destination
Harrogate is known for its floral excellence, evident in the magnificent displays across the town and in its well-kept parks and gardens. The largest of these is the Grade II listed Valley Gardens, which features several distinctive areas and receives 3 million visitors a year.
Harrogate Hotels are testament to the town's history, with several grand Victorian and Georgian buildings that are every bit as impressive now as they were when they were constructed.
Complemented by a variety of attractive townhouse B&Bs and guesthouses, visitors will find something to suit every taste. For those who prefer a bit more privacy and independence Harrogate also has many well-equipped serviced apartments and self-catering properties for individuals, couple or groups and families.
Events in
Harrogate

4th Dec 2023
Lunchtime Chamber Music...

5th Dec 2023
Discover the hidden beauty of...

7th Dec 2023
Lovingly made in The Dales -...

7th Dec 2023
Wreath Making Workshop

8th Dec 2023
Christmas Concert by the...

8th Dec 2023
A Christmas by the Arcadian...

9th Dec 2023
Handel - Messiah

10th Dec 2023
Real Markets at Ripley Castle
10th Dec 2023
St Wilfrid Christmas Fair
Blogs in
Harrogate

Food & Drink
Festive refreshments on West...

See the Harrogate area...

Remember, remember the 5th of...
Food & Drink
Welcome to Restaurant Week

Things To Do
Summer Pop-up parties are...

Enjoy a long weekend fit for...

Food & Drink
Tempting ideas for Sunday...

Places to Fall in Love with...

Things to do this February...
Offers in
Harrogate

Christmas
Two Night New Year Escape at...

Christmas
Christmas Escape at Rudding...

Food & Drink
Christmas Party Nights and...

Food & Drink
Festive Lunch & Dinner at The...

Accommodation
10% off your stay

Things to do
3 Month Spa Membership Offer...