Gifts & Speciality Shops
With hundreds of great and independent shops in Harrogate and the surrounding area, there are many opportunities to find a perfect gift, curiosity or reminder of your visit. Whether you are buying presents for birthdays or Christmas, looking to spoil a friend or just want to treat yourself to something special our specialist and gift shops have great ideas.
Whatever you are looking for, Harrogate will have something for you, clothing and jewellery that you can enjoy when you feel the mood, homewares and interior accessories that can add a little something special to your home.
For cooks there are fantastic ingredients and amazing kitchen tools and dinnerware from which to enjoy the fruits of your labours.
Take a little bit of Harrogate home with you either to enjoy later or share with friends and family, from one of the many great shops below.
More
Gifts & Specialities
Shopping
The Japanese Shop, Harrogate

Shopping
Spirit of Harrogate

Shopping
Dove Tree Art Gallery



Shopping
Crown Jewellers of Harrogate



Shopping
Northernline Arts


Shopping
Zigzag Cards and Gifts
Shopping
Harrogate Town AFC Official...

Shopping
The Easy Learning Shop

Shopping
Ogden of Harrogate Jewellers

Shopping
Forbes Gifts and Interiors

Shopping
Elegant Era Vintage
Shopping
Dragonfly Cards and Gifts...

Behind the scenes of
Gifts & Specialities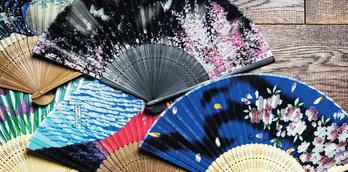 Visit Harrogate for a very authentic taste of...Japan
We talked to Olivia MacCunn of The Japanese Shop in Harrogate about working in one the town's more surprising...