Spa & Relaxation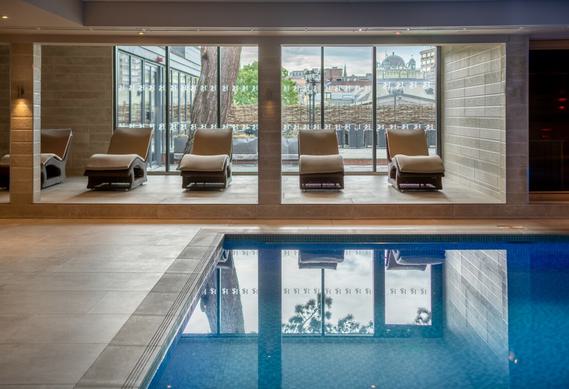 The Harrogate Spa
The Harrogate Spa at the DoubleTree by Hilton Harrogate Majestic Hotel is a place to soak up the wellbeing benefits of the town's spa heritage. Complete with a 12.5 metre indoor heated swimming pool and six treatment rooms, our luxe and vibrant spa offers a range of thermal experiences including a heated indoor pool, Himalayan salt sauna, Eucalyptus steam room, experience shower, ice fountain, relaxation hubs, new Zen garden with outdoor 10-person hot tub and...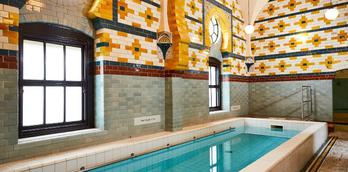 Turkish Baths Harrogate
The Turkish Baths Harrogate is the flagship Harrogate spa experience, offering genuine Victorian Turkish baths surroundings and contemporary treatments...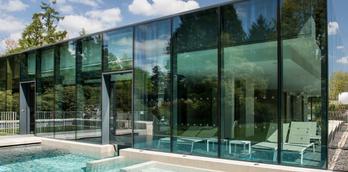 Rudding Park Spa
Rudding Park Spa is one of the finest in the country and recaptures Harrogate's spa heritage using natural waters...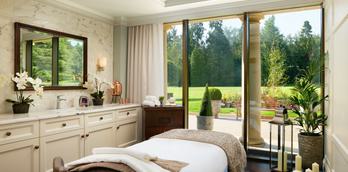 Three Graces Spa
Three Graces Spa and ELITE Luxury Gym and Executive Wellness at Grantley Hall offer an award-winning combination of spa...
Just Breathe… and Relax.
Harrogate has a rich tradition of spa and restorative treatments going back over 200 years.
During the Victorian era the wealthy and fashionable flocked to the town to experience its health-giving natural springs and promenade along its elegant streets.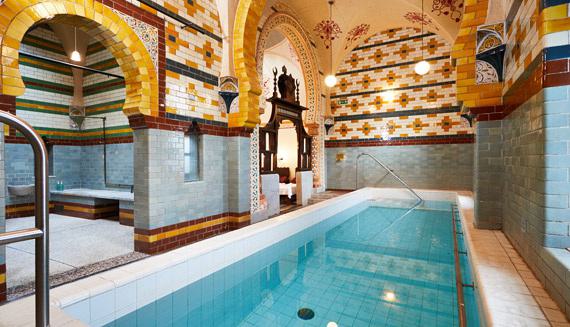 Choose from the Best Day Spas in Yorkshire
Present day Harrogate is still a fantastic destination for visitors seeking a restorative experience for the body and mind – where they will find a thoroughly 21st century Spa Experience on offer.
Modern life can leave us a little frayed around the edges – and what could be more perfect than a little bit of "me-time" to gently smooth them out?
Perhaps the jewel of Harrogate's spa crown is the beautiful Royal Baths building, still the home of the town's Victorian Turkish Baths.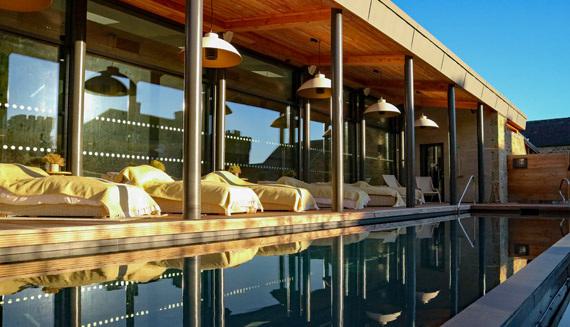 Relaxation in the Heart of Yorkshire
The town and its surrounding area still offers a range of Spa Experiences tailored to suit your needs – whether you only have time for a mini oasis of calm and well-being. Perhaps a single treatment to restore your balance in an otherwise hectic schedule of sightseeing and entertainment– or you plan to indulge your senses with a Spa Break at a luxury hotel in a quiet rural spot on the edge of the Yorkshire Dales – it's all here.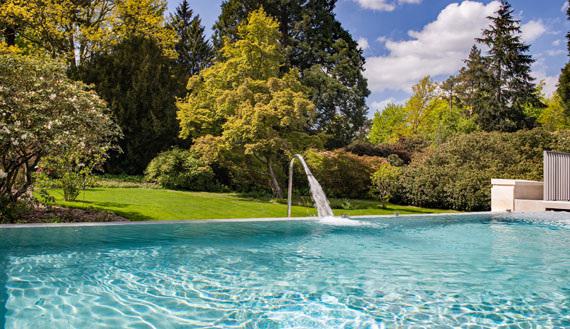 And if you want to enjoy your Spa experience with a loved one or special friends, you will find a range of packages tailored especially for couples, hen parties, treats for him and something special for new mums (or not so new mums!).
There will be something just perfect for you in our range; from unique aromatherapy blends and oils, complimented by a matching range of herbal teas, or a choice of treatment rooms for the perfect environment to match the treatment, or plunge pools and thermal suites to revive the whole body.
A Harrogate Spa Break - what a perfect way to unwind!
More
Spa & Relaxation

Things To Do
Swinton Park Country Club and...
Behind the scenes of
Spa & Relaxation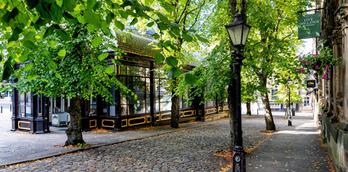 How Harrogate became the home of Health and Wellbeing
It was William Slingsby, in 1571, who first realised that the natural waters on the boggy land near High...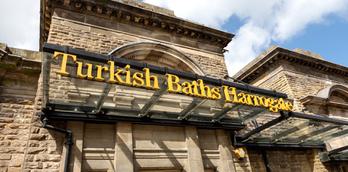 A place to feel good - Turkish Baths Harrogate
A spa break in the Harrogate district isn't complete without a visit to the authentic Turkish Baths in the...