Pubs & Bars
Black Sheep Brewery Bar & Kitchen
There's no better way to experience our beer than at the source – visit the Black Sheep Brewery Visitor Centre here in Masham, North Yorkshire for an unforgettable day out. 'Baa…r' & Kitchen It goes without saying that our beer tastes best when served mere metres from where it was made, with tasty Yorkshire food – which makes our Visitor Centre the prime location! Housed in the same building as our iconic brewhouse is the...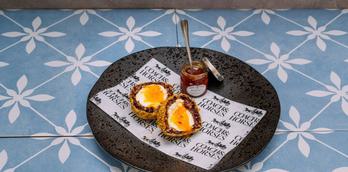 Coach & Horses
The Coach & Horses has lovingly been brought back to life, providing the next chapter in the long-standing pubs...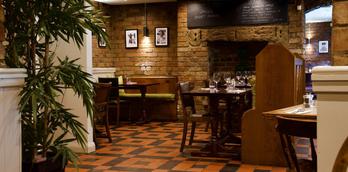 The Tannin Level
For over 37 years, the Tannin Level has been one of Harrogate's most renowned and best loved restaurants. About...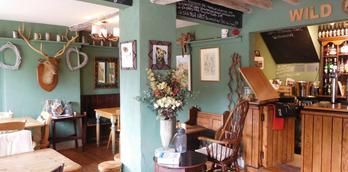 The Wild Swan
A proper Yorkshire pub serving ales since 1823, Karl & Amanda local award winning owners have brought this little...
You are never far from a choice of real ales or decadent cocktails when visiting pubs in Harrogate District. With such a long history comes a wealthy heritage in coaching inns and public houses that have been built on and refined over the years.
Whether you are camping in the beauty of Upper Nidderdale or staying on one of Harrogate's finest hotels, lively refreshment, rich in character will only be a short walk away.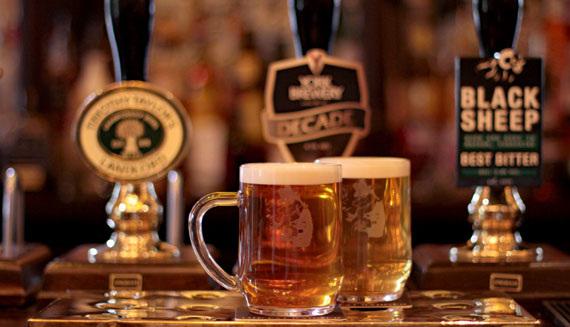 Harrogate, Ripon and Knaresborough each host a lively bar scene with a mixture of cocktail bars, traditional pubs and live music bars with a great range of local and not so local drinks.
After a busy day scouring the shops, or taking in the floral delights of our many houses and gardens what better way to relax than in the sun with a Kir Royale, in pristine comfort with a witheringly Dry Martini or next to a roaring fire with a comfortingly, robust glass of red. Sit back, relax and let the highly trained bar staff look after you in one of the great Harrogate bars.
Once you get out in the countryside, the pubs and inns of the smaller towns and villages offer a warm welcome on brisk winter's day with real fires, fine ales and freshly prepared locally sourced food including local game and beef.
In the summer, the beer gardens are the best place to spend a warm evening with the added option of some deliciously prepared local pub food to complement the view over Nidderdale.
With several famous breweries within our borders and many more around us, real ale enthusiasts will find themselves in beer heaven as they sample the delights of the brewer's craft, from the standard pint of Best, to seasonal and special brews. In addition, many of the Harrogate pubs maintain an impressive array of guest ales that will satisfy any thirst.
More
Pubs & Bars

Food & Drink
How Stean Gorge Cafe & The...

Food & Drink
Starling Independent Bar Café...

Food & Drink
The Station Hotel Restaurant

Food & Drink
Banyan Bar and Kitchen

Food & Drink
Manahatta Harrogate

Food & Drink
Cold Bath Brewing Co

Food & Drink
Fat Badger Bar and Grill

Food & Drink
The Disappearing Chin

Food & Drink
The Kings Head, Masham


Food & Drink
The Royal Oak

Food & Drink
Storehouse Bar & Eatery

Food & Drink
Bay Horse Inn Goldsborough

Food & Drink
The Worlds End
Food & Drink
The Inn at Cheltenham Parade

Food & Drink
Harrogate Brewing Co

Food & Drink
The White Bear Hotel, Masham

Food & Drink
Major Tom's Social