The little city that packs a big punch.
Ripon
Ripon, in Yorkshire, is a cathedral city steeped in history and home to magnificent historical buildings and long-observed traditions. You will find a trio of award winning museums and a gothic cathedral that dates back to the 7th century waiting to feed enquiring minds.
With a thriving market place and a magnificent cathedral, this busy little city will earn a place in any visitor's heart. Reaching out from the market square are small streets and snickets that are home to the eclectic and specialist shops for which Ripon is so loved. Amongst them are cafes and pubs, offering refreshment and home cooked food throughout the day.

This city's history is entwined with the church, both due to the cathedral in the city centre and its proximity to the nearby Fountains Abbey.
Ripon also boasts an outstanding racecourse, a glorious stately home, a magnificent abbey and popular theme park. There are always great things to do.
The growth of the city through trade and manufacturing led to the building of a canal to link it to the navigable parts of the River Ure. Today this makes Ripon a delightful city to explore, with riverside and canal side walks that reach into the countryside and buildings that span the last thousand years.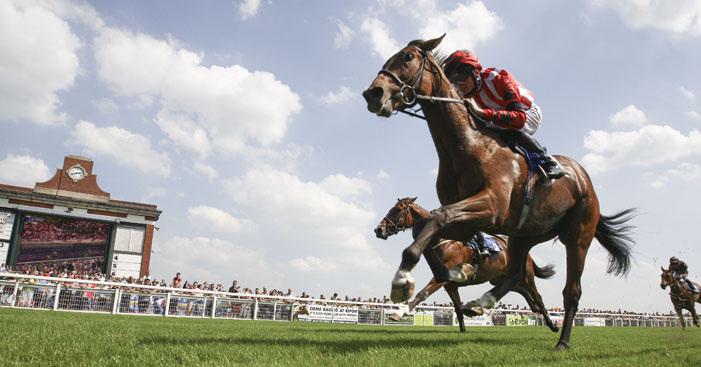 Yorkshire's Big Little Secret
Ripon has a curious collection of events that always delight visitors, from the nightly setting of the watch by the Hornblower, to the annual Boxing Day pilgrimage – the character of this city is bursting out to be enjoyed. A budding grass roots arts scene sees regular exhibitions throughout the year and musical events are a regular feature at the cathedral.
the city has long been thought of as one of the major inspirations for Lewis Carroll's 'Alice in Wonderland'. The author spent a great deal of time with family in the city exploring the animal carvings in the cathedral. It is quite likely that the gypsum sinkholes found in the surrounding countryside were the inspiration for the beginning of Alice's mysterious journey.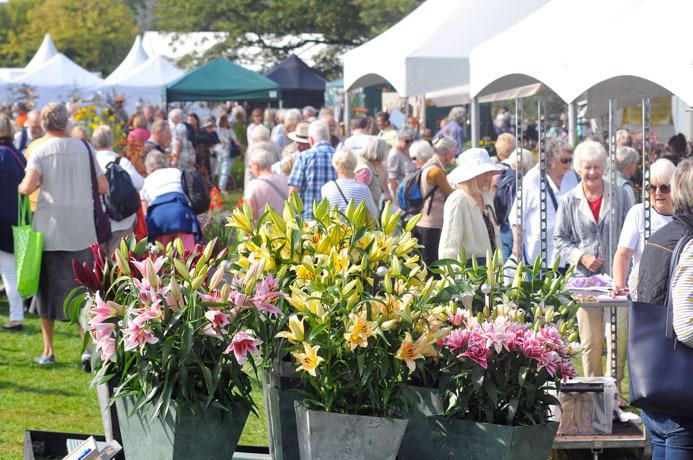 What's on in Ripon
This busy little city boasts a varied and impressive events calendar with some big events you might expect, and few you won't. The Ripon Theatre Festival in June brings street theatre, dance and family shows for four days of performances.
The annual St Wilfrid's Procession sees a carnival atmosphere take to the streets comprising a range of floats travelling the streets with music and dancing providing fun for both young and old.

In September the Harrogate Autumn Flower Show takes place at the nearby historic house, Newby Hall.   

There are always great events for you to enjoy, browse below to see what is coming up.
Events in
Ripon

14th Dec 2023
Snow Globe in Ripon City...

15th Dec 2023
Illuminated Winter Wonderland

16th Dec 2023
Festive Winter Warmer Cruises...

16th Dec 2023
Swiss Festive Fondue...

17th Dec 2023
Christmas Carol Concert –...

19th Dec 2023
Christmas Code Cracker Trail

21st Dec 2023
Christmas Organ Meditation –...

23rd Dec 2023
Festival of Lessons & Carols

24th Dec 2023
Journey To Bethlehem
Blogs in
Ripon

See the Harrogate area...

Remember, remember the 5th of...
Food & Drink
Welcome to Restaurant Week

Things To Do
Summer Pop-up parties are...

Enjoy a long weekend fit for...

Food & Drink
Tempting ideas for Sunday...

Places to Fall in Love with...

Things to do this February...

Heritage
10 Winter Walks around...
Offers in
Ripon

Food & Drink
Festive Lunch & Dinner at The...
Things to do
25% off Ripon Museum Entry...