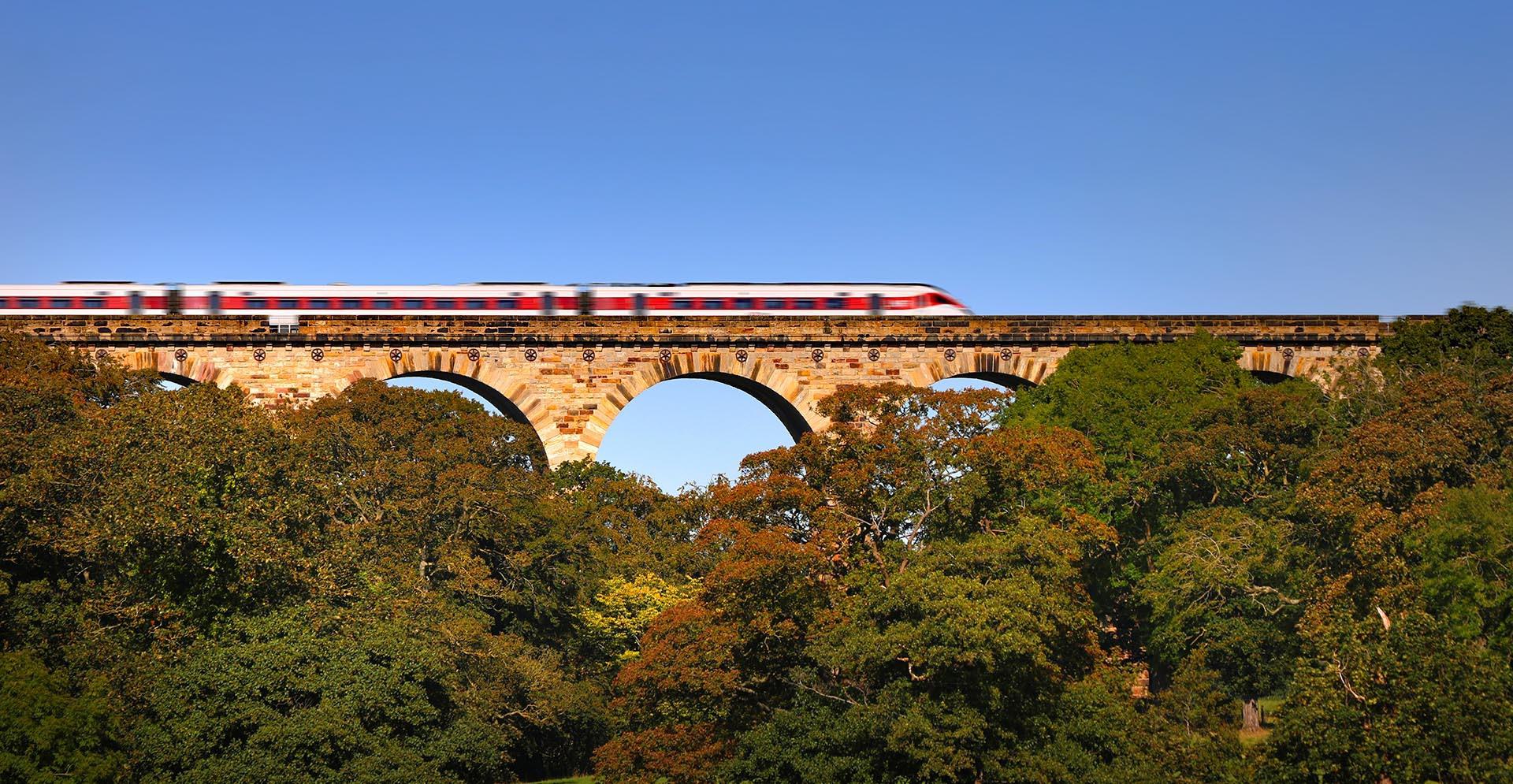 Travel to the heart of Yorkshire
Harrogate by train
Travel to Harrogate by train and enjoy a scenic journey, bypass all the traffic, arrive hassle free right in the centre of Harrogate, or straight into Knaresborough station over the dramatic Nidd viaduct.
Why come to Harrogate district by train?
Travelling by train is often faster than travelling by car. Harrogate is well connected by rail, with direct trains from the major cities of London, Leeds, and York. This means that you can get to Harrogate quickly and efficiently, without the hassle of navigating through busy roads or dealing with traffic jams. So relax in comfort and enjoy the view while you make your way right to the centre of Harrogate, in the heart of Yorkshire.
Of course, travelling by train is also more environmentally friendly than travelling by car. Trains are much more energy-efficient than cars and produce less pollution and greenhouse gas emissions. In fact the new LNER services that run direct from London Kings Cross are electric hybrid, using only the overhead power lines all the way to Leeds.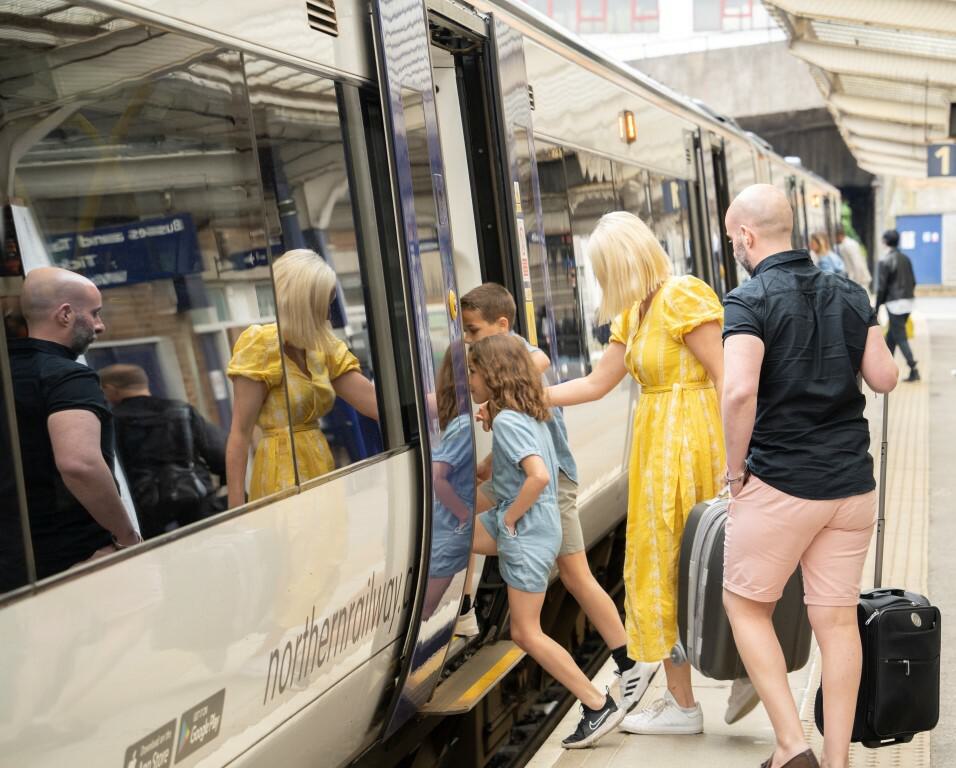 Harrogate Railway Station

Right in the heart of the town, just across the road from the main shopping area, adjacent to the bus station and taxi rank, and no more than ten minutes walk from any of Harrogate's main town centre hotels Harrogate Railway Station delivers you exactly where you need to be.
Whether you are coming to Harrogate for work, to visit family or just for a day or night out, travelling by train gives you all the options both for onward travel or to make your way quickly and easily to shops, restaurants, and entertainment.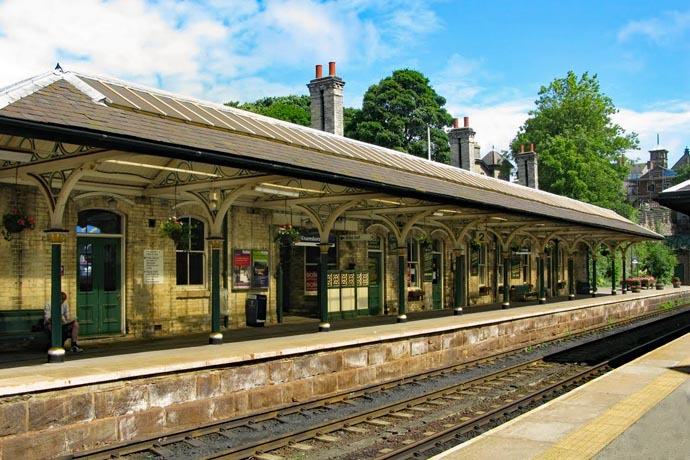 Knaresborough Railway Station
Possibly unique to the British Isles, Knaresborough station sits squeezed between a viaduct and a tunnel. It is hard to think of a more fitting gateway to this wonderful medieval town that embraces its topography.  With a bold cliff face that features the iconic Knaresborough Castle and below, the idyllic riverside where the River Nidd slows to a gentle pace, perfect for boating.  

The south-facing aspect of Knaresborough riverside can be viewed from above as arriving trains cross the viaduct.  This suntrap promenade has often been compared to a trip to the seaside with a wide choice of refreshments including coffee, ice cream and light snacks. All of which you can enjoy while watching people enjoy the river with a boat trip, before having a go yourself!
Travel in Comfort

With new rolling stock operating the line that travels through Harrogate and Knaresborough between Leeds and York your journey will be convenient and comfortable. USB and mains power are available, and free wifi can be enjoyed almost end to end. We say almost, as the two-mile length of grade II listed Bramhope Tunnel creates an unavoidable interruption.
State of the art LNER Azuma services to and from London Kings Cross allow you 21st Century comfort and a direct link to the nation's capital with an average journey time of under three hours.
Travelling by train is more cost-effective than travelling by car. Train tickets can often be booked in advance at a discounted rate, and there are no worries about finding and paying for somewhere to leave your car for the duration of your stay.
Harrogate and Knaresborough are small and accessible town centres where everything is just a few minute's walk away, and if you need to travel a little further afield, you will find reliable bus services and professional taxi drivers there to help you get where you need to be.