The Gin To My Tonic Festival Harrogate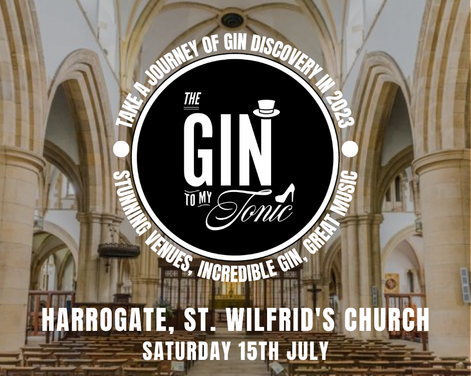 Take a 'spirited' adventure with the UK's Best Craft Gin & Spirit Festival – includes Lemonade.

The Gin to My Tonic are delighted to be embarking on a 25-date nationwide tour in 2023 visiting locations old and new, and uniting hundreds of different craft gins and spirits under one roof to create what can only be described as one epic celebration!

Our aim is simple – to celebrate and raise awareness of fabulous craft gins, spirits and distillers, introduce you to new gins, rums and vodkas you may not have discovered before, and let you enjoy tasting samples as part of your tickets from an array on onsite craft distillers all excited to meet with you. Sampling is all part of the fun, and we are proud to be regarded as the 'festival of choice' for the craft gin industry. It means we will always have the very best producers ready and waiting to sample with you, which in turn will always ensure you leave suitably inspired and more knowledgeable than before.

Beyond our sampling room, we have extensively stocked bars with hundreds of different craft gins and spirits to tantalise you with. Whilst gin is proudly showcased on our menus, we now offer so much more than just gin with rum, vodka, tequila, cocktails, prosecco and even beer now on offer! The festival is enriched further by fabulous LIVE music and entertainment guaranteed to lift your spirits.

So, what are you waiting for… whether you are a budding enthusiast or seasoned connoisseur, you are guaranteed the perfect craft gin and spirit filled day out with The Gin To My Tonic!

Explorer Guide
New-Look Glass & Tote Bag
Stainless-Steel Straw & Stainless-Steel Sampling Cup
Extensively Stocked Spirit Bars with 35ml Measures (as opposed to the standard 25ml)
NEW! Prosecco & Beer
NEW! Cocktails
Exclusive Gin & Rum Releases
Free Sampling From Onsite Craft Distillers
Access to Hot & Cold Food
Live Entertainment

SESSION TIMES:

Saturday 15th July 2023; 12.00pm – 4.00pm

Saturday 15th July 2023; 6.00pm – 10.00pm

Your ticket provides you with guaranteed entry to the session of your choosing, along with all the fantastic goodies detailed within your ticket. We are proud to say that stainless steel sampling cups are a new addition to all 2023 tickets, giving you a fabulous keepsake that empowers you to be more sustainable when sampling with our onsite craft distillers.

The bar itself will operate on a token system with each token costing £6.25 for a 35ml measure of gin, garnish and appropriate mixer. Tokens are sold in blocks of four but can be shared and split between your group. Cash and card payments are accepted.

Terms and Conditions Apply. Strictly Over 18's Only. Should you have any questions then please do not hesitate to contact The Gin To My Tonic at enquiries@thegintomytonic.com who will be delighted to assist you.
Not what you're looking for?
Related
Events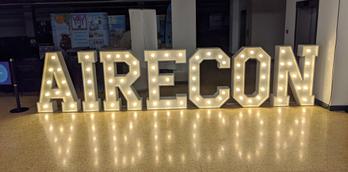 AireCon - Analog Gaming Festival
Rediscover the joy of physical gameplay. AireCon is Yorkshire's premiere analog gaming festival taking place over three days at...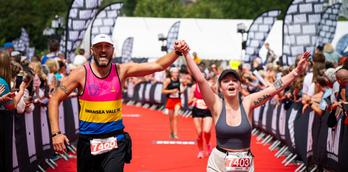 Long Course Weekend: Yorkshire
Set in Pateley Bridge, the Long Course Weekend is expected to bring over 5,000 athletes, 20,000 supporters from 3...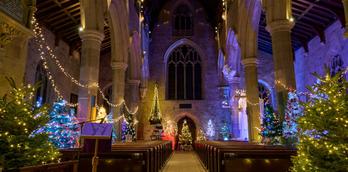 St John's Christmas Tree Festival, Knaresborough
The Knaresborough Christmas Tree returns for another year. Every year seventy Christmas trees decorated by local groups and businesses...
Behind the scenes of
Events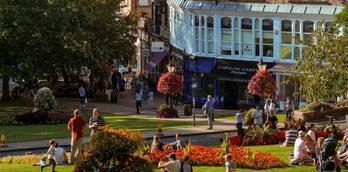 Festive refreshments on West Park
This beautiful avenue by the side of Harrogate's iconic stray is home to some of Harrogate's best shops, beautiful...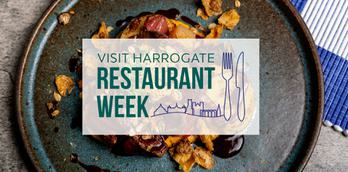 Welcome to Restaurant Week
It's time to join in, book in and tuck in with the Visit Harrogate Restaurant Week running from Monday...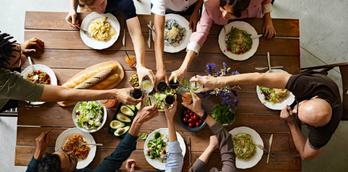 Tempting ideas for Sunday Lunch in the Harrogate district
Whether you're searching for a delicious and nourishing meal to warm and comfort you following a long leisurely Sunday...
More
Events

29th Jul 2023
Reclaiming Lunacy
16th Sept 2023
Inspired by Italy at...

17th Nov 2023
Apres Ski at the West Park...

18th Nov 2023
Winter Illuminations &...

22nd Nov 2023
Dick Whittington

22nd Nov 2023
Glow - Winter Illuminations...

25th Nov 2023
Christmas at the Caverns!

25th Nov 2023
Magical Christmas Experience...

25th Nov 2023
Wreath Making at Harrogate...
You may also like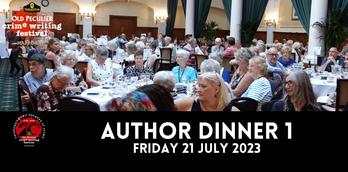 Author Dinner Friday - Theakston Old Peculier Crime Writing Festival
Whodunnit? That's the question on everyone's lips at the author dinner – along with good food, wine and conversation...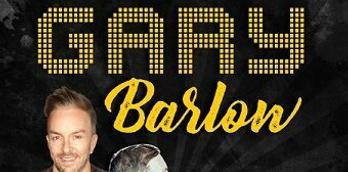 Gary Barlow Tribute Night
Come join us for our fantastic tribute night. Price includes 2 course dinner with coffee, tribute act & disco...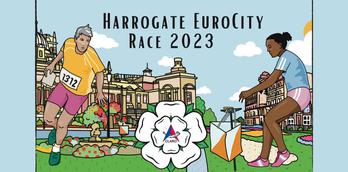 EuroCity Festival of Orienteering
EuroCity Festival of Orienteering comes to Harrogate and Knaresborough (15/16 July 23). Orienteers from around the country and Europe...