The Arcadian Strings Summer Serenade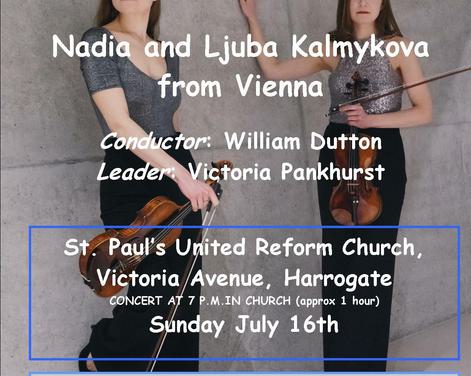 The Arcadian Strings Orchestra will be joined by violin soloists from Vienna, Liuba & Nadia Kalmykova, in an evening concert of light classical music in St Paul's United Reform Church, Victoria Avenue, Harrogate.
The concert is at 7pm on Sunday 16th July and will be directed by exciting young conductor William Dutton - 2014 finalist of the BBC Young Musician of the Year. With performances by guest professional violinists from Vienna, the exceptional twin sisters Nadia and Ljuba Kalmykova, you will not want to miss this concert which is free, with donations welcome.
The programme includes the JS Bach Concerto for Two Violins, excerpts from Bach's Brandenburg Concerto No.3, Grieg's Holberg Suite and Dvorak's Serenade for Strings.
Not what you're looking for?
Related
Events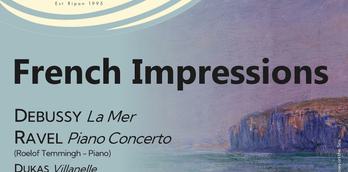 French Impressions
A programme bringing together the greatest of the French Impressionist composers: Claude Debussy and Maurice Ravel. Debussy's symphonic work...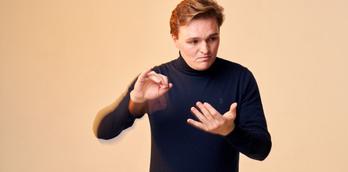 A Christmas by the Arcadian Strings
Arcadian Strings is a string orchestra of 18 players made up professionally trained musicians and experienced amateurs, playing for...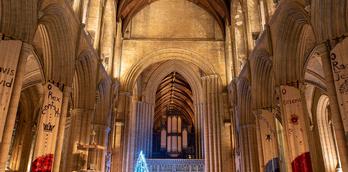 Christmas Organ Meditation – Olivier Messiaen's La Nativité du Seigneur
A devotional service of music, readings and prayers in the quire, featuring Olivier Messiaen's 1935 organ cycle*, La Nativité...
Behind the scenes of
Events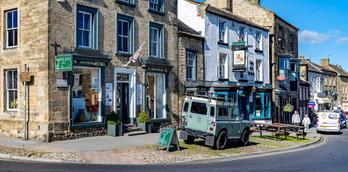 FOLLOW NORTH YORKSHIRE'S LITERARY TRAIL
This July hundreds of people will head to Harrogate to celebrate the 20th anniversary of the Theakston Old Peculier...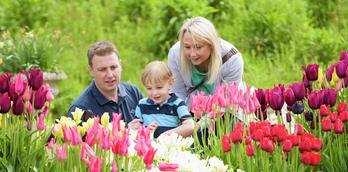 Top 5 ideas for family days out on a budget
Weekends, long summer days and school holidays are all about spending time with the family and entertaining the little...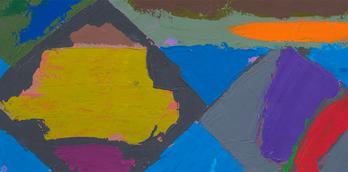 An exhibition to celebrate at the Mercer Gallery
Celebration is the current exhibition on show at the Mercer Art Gallery in Harrogate and it is just that...
More
Events
16th Sept 2023
Inspired by Italy at...
16th Nov 2023
North Pole Post Office

17th Nov 2023
Apres Ski at the West Park...

18th Nov 2023
Winter Illuminations &...

22nd Nov 2023
Dick Whittington

22nd Nov 2023
Glow - Winter Illuminations...

25th Nov 2023
Christmas at the Caverns!

25th Nov 2023
Magical Christmas Experience...

25th Nov 2023
Wreath Making at Harrogate...
You may also like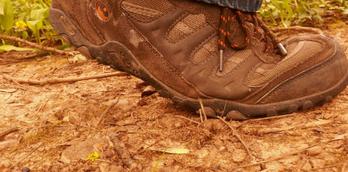 Blubberhouses Tree Trail
This riverside walk is full of interest with a variety of tree species, and abundance of wildlife and glimpses...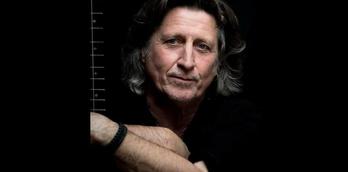 Steve Knightley
More at home playing big venues like The Royal Hall with 'Show of Hands', multi-award winning singer songwriter Steve...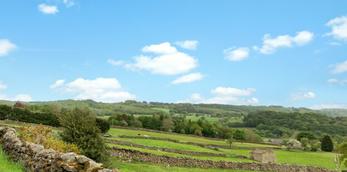 Brimham Blast MTB Route
The Brimham Blast is a short but technical nine mile mountain bike loop that will still put a sting...