Solemn Requiem Mass for All Souls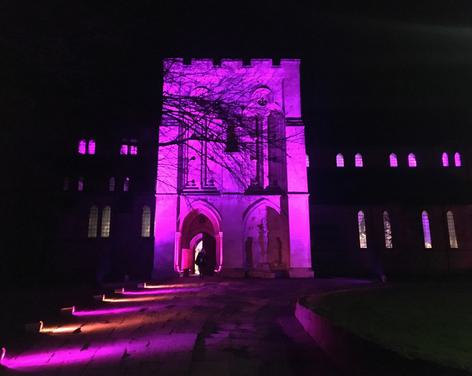 Come along to a traditional service for All Souls at St Wilfrid Harrogate. Everyone is welcome to attend. As is our custom, we pray for those who have died during the liturgy of the Solemn Requiem Mass on All Souls Day at 7pm. There are sheets available in church for writing the names of those you would like remembered, or you can email names to the Parish Office on office@stwilfrid.org. As ever you are reminded that you should make every effort to be present at the Mass if you have names on the list.
The worship at St Wilfrid Harrogate is in a distinctive Anglo-Catholic tradition. You can expect an hour long service, with choir, incense, responsorial psalms (where the congregation sing parts of the psalms together, responding to the choir), Holy Communion and prayers. You will be given a service sheet/pew sheet at the welcome desk by one of our stewards or helpers which contains all the information you need for this service.
Accessibility
All are welcome at St Wilfrid Harrogate and we try to make the Grade I listed 100 year old building as accessible as possible. The main entrance to the church has a slight raised step but otherwise the floor surfaces in the main nave are level and suitable for wheelchairs. There is a disabled access toilet in the parish hall which does involve going out of the church and around into the car park. There is a hearing loop in church and large print service sheets are available at the welcome desk. Guide dogs are welcome.
Children in church
We welcome children in church and there is an area for quiet play with books and crafts in the north aisle.
Please take care if using the church car park at night as it is unlit with uneven surfaces. There is plenty of free street parking nearby. If you need a parking disc there are some available in church.
Not what you're looking for?
Related
Events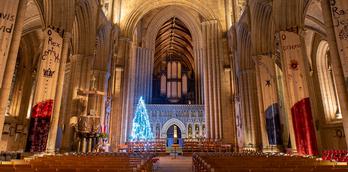 Sung Eucharist for St Stephen's Day & Pilgrimage to Fountains Abbey.
Home What's on Seasonal Events Special Services Sung Eucharist for St Stephen's Day & Pilgrimage to Fountains Abbey. Sung...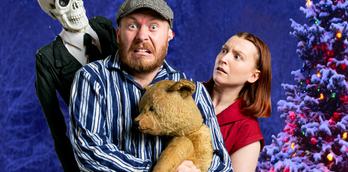 Badapple Theatre Co. present 'Farmer Scrooge's Christmas Carol'
Enjoy a festive family treat and join us for our latest 'theatre on your doorstep' tale from Badapple as...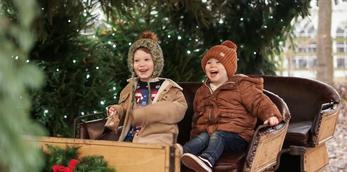 Magical Christmas Experience at Mother Shipton's
Step into a world of magic and wonder as you enter Mother Shipton's magical Christmas experience. Get ready, for...
More
Events

29th Jul 2023
Reclaiming Lunacy
16th Sept 2023
Inspired by Italy at...

17th Nov 2023
Apres Ski at the West Park...

18th Nov 2023
Winter Illuminations &...

22nd Nov 2023
Dick Whittington

22nd Nov 2023
Glow - Winter Illuminations...

25th Nov 2023
Christmas at the Caverns!

25th Nov 2023
Magical Christmas Experience...

25th Nov 2023
Wreath Making at Harrogate...
You may also like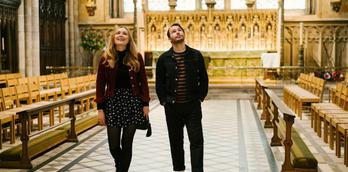 Ripon Cathedral
Ripon Cathedral is a medieval marvel boasting a fascinating history all the way back to the 7th century. Serving...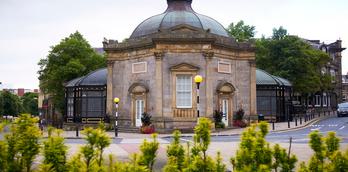 Royal Pump Room Museum
Visit the strongest sulphur wells in Europe, where over 15,000 people used to come every summer. Discover Harrogate's connection...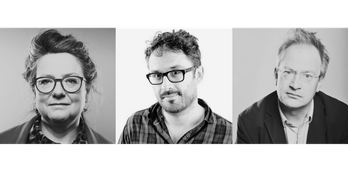 Berwins Salon North - How To Think
Three expert speakers deliver TED-style talks designed to change your life for the better. Presenting big ideas, and answering...