Raworths Harrogate Literature Festival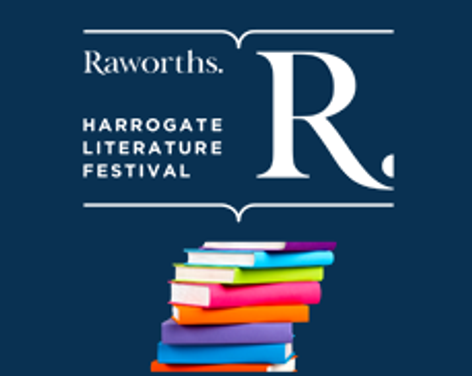 A stellar line-up of literary names in beautifully intimate settings, Raworths Harrogate Literature Festival returns.

Plus Raworths heads outside with a host of free activities for all the family. Keep an eye out for our Raworths Run, the perfect opportunity for that energy boost to get you through the day, and our Pinewoods Book Trail, a cosy autumn walk in a beautiful setting where you can test your book knowledge with the whole family. If a trail outdoors isn't for you, then pair beers with books and prosecco with prose in our Publit Trial across Harrogate's best-loved spots. And don't miss our spectacular, giant digital installation projected outside The Crown Hotel starring – you! Find yourself reciting Shakespeare, singing to the crowd or telling a good old fashioned joke in Talking Heads.
See all Raworths Literature Festival events.
Book online via our website or by phone.
Not what you're looking for?
Related
Events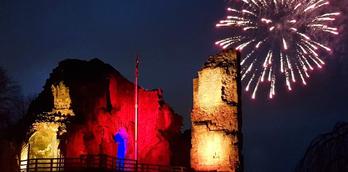 Knaresborough Christmas Market Fireworks Finale
The big annual finale to the ever popular Knaresborough Christmas Market Weekend is a professional fireworks display over the...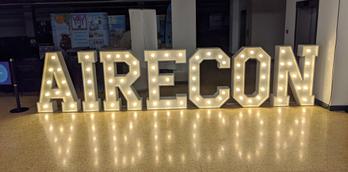 AireCon - Analog Gaming Festival
Rediscover the joy of physical gameplay. AireCon is Yorkshire's premiere analog gaming festival taking place over three days at...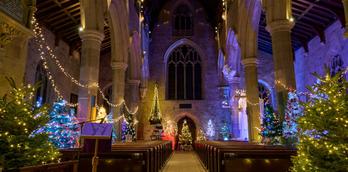 St John's Christmas Tree Festival, Knaresborough
The Knaresborough Christmas Tree returns for another year. Every year seventy Christmas trees decorated by local groups and businesses...
Behind the scenes of
Events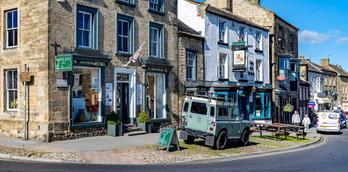 FOLLOW NORTH YORKSHIRE'S LITERARY TRAIL
This July hundreds of people will head to Harrogate to celebrate the 20th anniversary of the Theakston Old Peculier...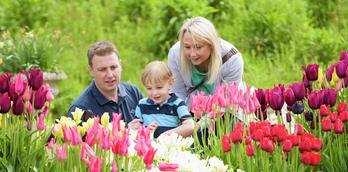 Top 5 ideas for family days out on a budget
Weekends, long summer days and school holidays are all about spending time with the family and entertaining the little...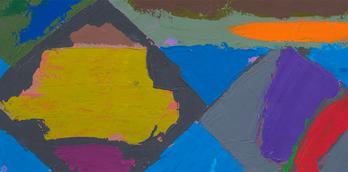 An exhibition to celebrate at the Mercer Gallery
Celebration is the current exhibition on show at the Mercer Art Gallery in Harrogate and it is just that...
More
Events

29th Jul 2023
Reclaiming Lunacy
16th Sept 2023
Inspired by Italy at...

17th Nov 2023
Apres Ski at the West Park...

18th Nov 2023
Winter Illuminations &...

22nd Nov 2023
Dick Whittington

22nd Nov 2023
Glow - Winter Illuminations...

25th Nov 2023
Christmas at the Caverns!

25th Nov 2023
Magical Christmas Experience...

25th Nov 2023
Wreath Making at Harrogate...
You may also like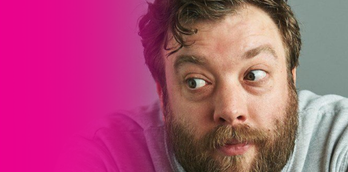 Joe Haddow: Art is Everywhere (9-12)
What do you think ART is? Is it pictures on the walls of a gallery? And what about an...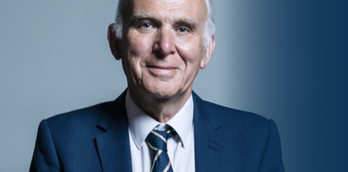 How to be a Politician with Sir Vince Cable
Join Sir Vince Cable for a timeless and entertaining education in the dark arts of politics. Following the arc...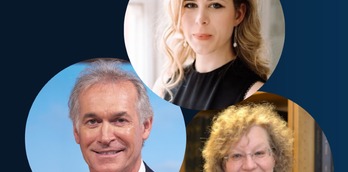 What's Next for the NHS?
An ageing population, political turmoil, and staff shortages. These are just three of the issues facing the NHS today...