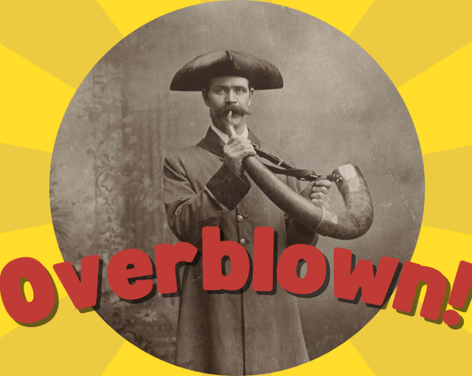 The thirteenth coolest place to live in the UK?
Join our team of well-meaning residents attempting to sell the charms of our unique city and demonstrate community cohesion in action.
Nothing goes quite to plan as local farmers, pub quizzers and pantomime dames come together in comic chaos.
An evening of sketches and musical numbers provide a flavour of Ripon like you've never tasted before.
Stay Awhile Amid its Ancient Charms, just beware of the locals!
A community performance directed by Ryan Stocks.
Age guide: 14+
Ticket price: £8
Find more amazing performances taking place as part of the Ripon Theatre Festival.
Not what you're looking for?
Related
Events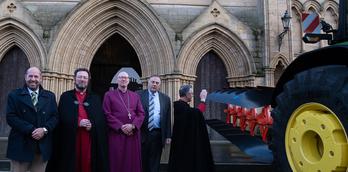 Plough Sunday
This service is a chance for the community to come together to celebrate rural life with farming families and...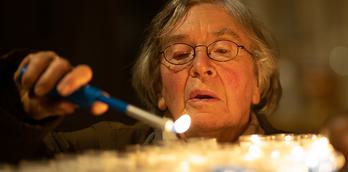 Candlemas Festal Eucharist
The Cathedral is illuminated by literally thousands of candles representing Jesus as the Light of the World, and it...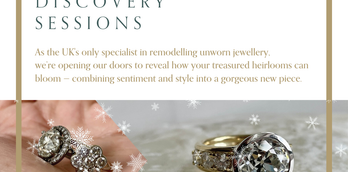 Discover the hidden beauty of your jewellery: Join our Exclusive Legacy Discovery Session at the Hotel Du Vin in Harrogate
Are you ready to unlock the untapped potential of your forgotten jewellery pieces? We are offering the opportunity to...
Behind the scenes of
Events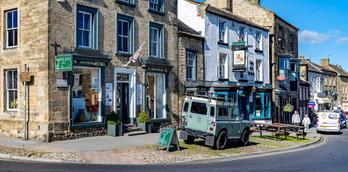 FOLLOW NORTH YORKSHIRE'S LITERARY TRAIL
This July hundreds of people will head to Harrogate to celebrate the 20th anniversary of the Theakston Old Peculier...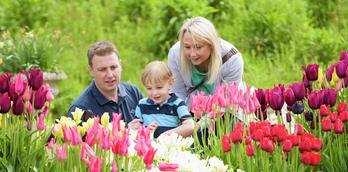 Top 5 ideas for family days out on a budget
Weekends, long summer days and school holidays are all about spending time with the family and entertaining the little...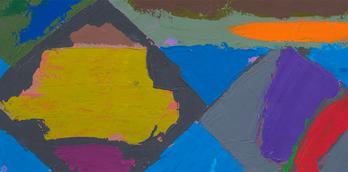 An exhibition to celebrate at the Mercer Gallery
Celebration is the current exhibition on show at the Mercer Art Gallery in Harrogate and it is just that...
More
Events
16th Sept 2023
Inspired by Italy at...
16th Nov 2023
North Pole Post Office

17th Nov 2023
Apres Ski at the West Park...

18th Nov 2023
Winter Illuminations &...

22nd Nov 2023
Dick Whittington

22nd Nov 2023
Glow - Winter Illuminations...

25th Nov 2023
Christmas at the Caverns!

25th Nov 2023
Magical Christmas Experience...

25th Nov 2023
Wreath Making at Harrogate...
You may also like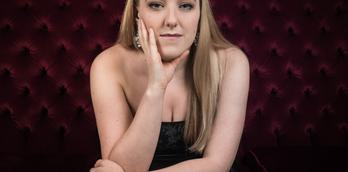 Songs from Shakespeare
A recital of Shakespeare songs and arias including works by Verdi, Gounod and Cole Porter, finishing with Brush Up...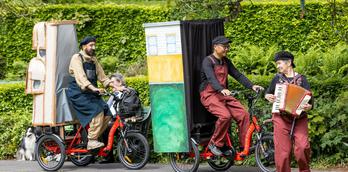 Family Events in Ripon Spa Gardens
A whole day of family entertainment in the attractive surroundings of the Spa Gardens. With open-air theatre for all...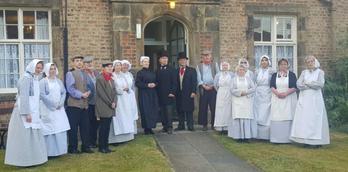 Drama at the Workhouse
Following on the success of last year's Jubilee at the Workhouse, the museum will once again come alive with...