Musicians in Residence: Tango by Piazzolla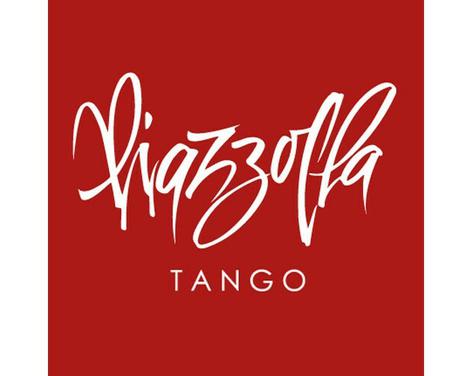 Friday 7 July | 3.00pm
The Crown Hotel | Harrogate
Tickets £16
This concert is part of the Residency Multibuy Offer. Book 9 concerts for 20% discount, 5 concerts for 10% discount or 3 concerts for 5% discount.
U18s, student, and UC recipient tickets available.
Please note all bookings are subject to a £1.75 booking fee.
Brace yourself for an afternoon of electrifying Tango music, led by none other than the Master Bandoneon player, Julian Rowlands. Get ready to experience the magic of Argentinian composer Astor Piazzolla's music, presented just the way he intended it – in the original quintet with piano, double bass, guitar, violin, and the enchanting Bandoneon.
Piazzolla's music isn't just your ordinary tango. He revolutionized the traditional tango and created a new style called nuevo tango, which blends jazz with the sultry rhythms of the tango. He wasn't afraid to use dissonance and extended harmonies, and he ventured into extended compositional forms that will leave you breathless.
So, are you ready to experience the fiery passion and energy of Tango music like never before? Join us for an unforgettable afternoon.
Not what you're looking for?
Related
Events
Fanfare For Christmas
Every year the Royal Hall in Harrogate is filled with the glorious combination of an award winning Brass Band...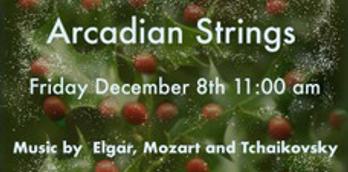 Christmas Concert by the Arcadian Strings
Arcadian Strings is a string orchestra of 18 players conducted by promising young conductor William Dutton. William is an...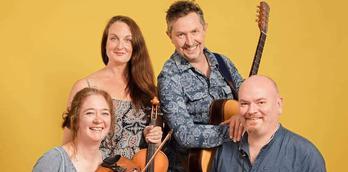 The Melrose Quartet Christmas Show
Nancy Kerr, James Fagan, Jess and Rich Arrowsmith are internationally renown musicians and singers and we are delighted to...
Behind the scenes of
Events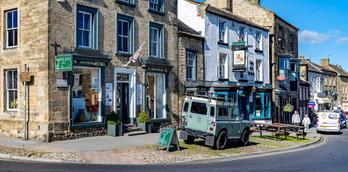 FOLLOW NORTH YORKSHIRE'S LITERARY TRAIL
This July hundreds of people will head to Harrogate to celebrate the 20th anniversary of the Theakston Old Peculier...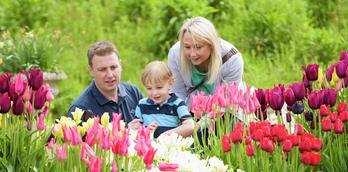 Top 5 ideas for family days out on a budget
Weekends, long summer days and school holidays are all about spending time with the family and entertaining the little...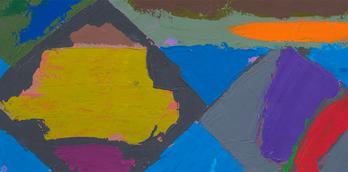 An exhibition to celebrate at the Mercer Gallery
Celebration is the current exhibition on show at the Mercer Art Gallery in Harrogate and it is just that...
More
Events
16th Sept 2023
Inspired by Italy at...
16th Nov 2023
North Pole Post Office

17th Nov 2023
Apres Ski at the West Park...

18th Nov 2023
Winter Illuminations &...

22nd Nov 2023
Dick Whittington

22nd Nov 2023
Glow - Winter Illuminations...

25th Nov 2023
Christmas at the Caverns!

25th Nov 2023
Magical Christmas Experience...

25th Nov 2023
Wreath Making at Harrogate...
You may also like
The Arcadian Strings Summer Serenade
The Arcadian Strings Orchestra will be joined by violin soloists from Vienna, Liuba & Nadia Kalmykova, in an evening...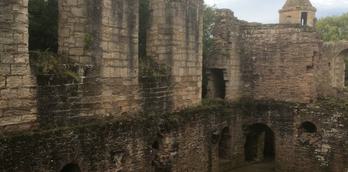 Spofforth Castle
Spofforth Castle was once a grand and important house, scene of lavish banquets and powerful seat of power over...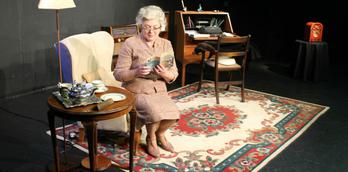 Where is Mrs Christie?
Agatha Christie was one of the greatest and most prolific thriller writers of all time. In 1926, she was...