Lunchtime Piano Recital with Susan Tomes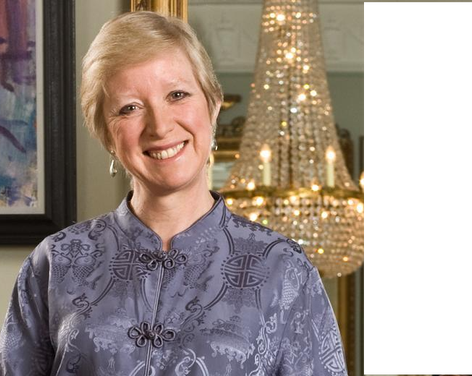 Susan Tomes has an international reputation as both a solo pianist and a chamber musician. She is equally renowed as a author of five books, most recently The Piano. A history in 100 pieces (2001). She returns to the Wesley Centre Concerts for the fifth time when the programme for her lunchtime recital is A celebration of women pianist-composers, featuring:

Marianna Martinez (1745-1812): Sonata in A, first movement

Hélène de Montgeroult (1764-1836): Etude no 30 in B flat and Etude no 106 in B

Maria Szymanowska (1789-1831): Caprice sur la Romance de Joconde

Fanny Mendelssohn (1805-47): Abschied von Rom

Clara Schumann (1819-96): Romance in G minor op 21/3

Teresa Carreño (1853-1917): Un Bal en Rêve

Amy Beach (1867-1944): Dreaming, op15 no 3

Adele aus Der Ohe (1861-1937): Melodie + Pastorale

Cecile Chaminade (1857-1944): Guitare
Not what you're looking for?
Related
Events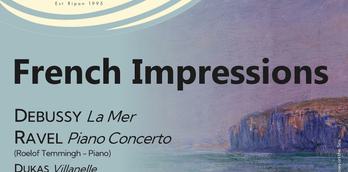 French Impressions
A programme bringing together the greatest of the French Impressionist composers: Claude Debussy and Maurice Ravel. Debussy's symphonic work...
Brahms, Barons & Brandenburg
A programme featuring some of the greatest ever German composers: the last of Bach's iconic Brandenburg Concertos meets Brahms'...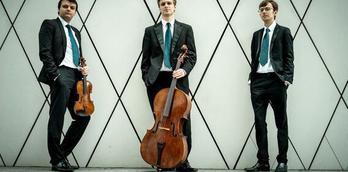 Lunchtime Chamber Music Recital by the Mithras Trio
The Mithras Trio (IIonel Manciu - violin, Leo Popplewell - cello and Dominic Degavino - piano), currently BBC Radio...
Behind the scenes of
Events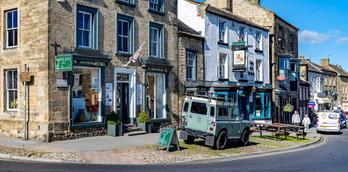 FOLLOW NORTH YORKSHIRE'S LITERARY TRAIL
This July hundreds of people will head to Harrogate to celebrate the 20th anniversary of the Theakston Old Peculier...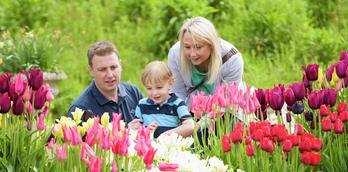 Top 5 ideas for family days out on a budget
Weekends, long summer days and school holidays are all about spending time with the family and entertaining the little...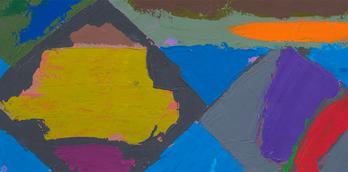 An exhibition to celebrate at the Mercer Gallery
Celebration is the current exhibition on show at the Mercer Art Gallery in Harrogate and it is just that...
More
Events
16th Sept 2023
Inspired by Italy at...
16th Nov 2023
North Pole Post Office

17th Nov 2023
Apres Ski at the West Park...

18th Nov 2023
Winter Illuminations &...

22nd Nov 2023
Dick Whittington

22nd Nov 2023
Glow - Winter Illuminations...

25th Nov 2023
Christmas at the Caverns!

25th Nov 2023
Magical Christmas Experience...

25th Nov 2023
Wreath Making at Harrogate...
You may also like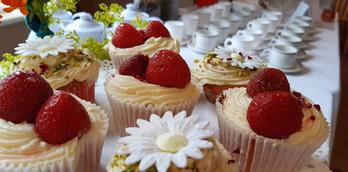 Realitea Indian Tearoom
A friendly Indian Tearoom serving a variety of homemade Indian foods, ranging from our Indian Brunch to our Indian...
Real Markets at Ripley Castle
A fabulous market in the stunning location of Ripley Castle Courtyard. Bringing together local and speciality producers and makers...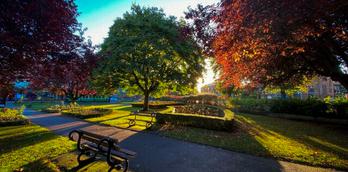 CityDays Harrogate
An interactive urban adventure, similar to a walking tour blended with an outdoor escape room. A twisting, puzzle-filled journey...