In Conversation: S.A. Cosby & Chris Hammer - Theakston Old Peculier Crime Writing Festival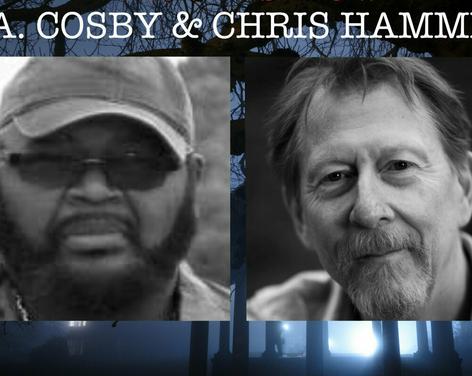 Rising international stars S.A. Cosby and Chris Hammer are two of the most vibrant and vital voices in crime fiction today.

Shawn Cosby rocketed to global prominence with two highly celebrated, award-winning novels. The stunning Blacktop Wasteland, a powerful and stylish slice of noir, was followed by the poignant and pugnacious Razorblade Tears which tackles the most important questions of our times head on. His new novel All the Sinners Bleed is much anticipated.

Chris Hammer enjoyed a celebrated thirty-year career as a journalist in his native Australia and internationally. His searing debut novel, Scrublands, was the Sunday Time Crime Book of the Year and won the CWA John Creasey Dagger. Four further novels, each gripping and meaningful, have cemented Hammer's place as one of the world's leading thriller writers.
Not what you're looking for?
Related
Events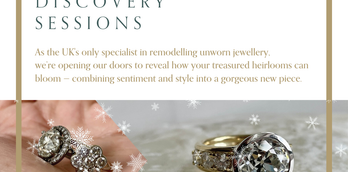 Discover the hidden beauty of your jewellery: Join our Exclusive Legacy Discovery Session at the Hotel Du Vin in Harrogate
Are you ready to unlock the untapped potential of your forgotten jewellery pieces? We are offering the opportunity to...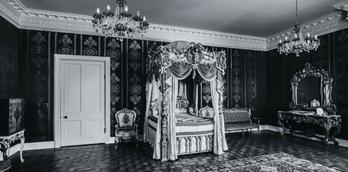 Allerton castle Ghost Hunt
Step back in time, and walk in the footsteps of royalty at this North Yorkshires hidden gem! This beautiful...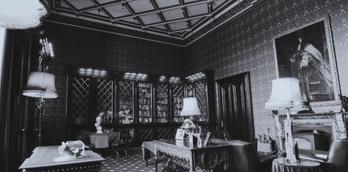 Ghost Hunt at Allerton Castle
Ghost hunt at the mysterious stunning isolated Castle. Join the Paranormal Eye team as we open the doors of...
Behind the scenes of
Events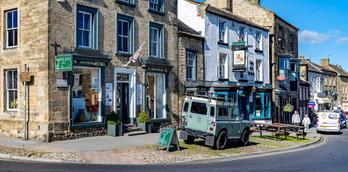 FOLLOW NORTH YORKSHIRE'S LITERARY TRAIL
This July hundreds of people will head to Harrogate to celebrate the 20th anniversary of the Theakston Old Peculier...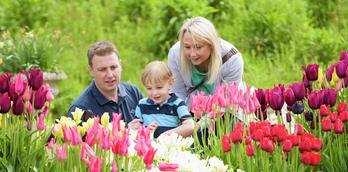 Top 5 ideas for family days out on a budget
Weekends, long summer days and school holidays are all about spending time with the family and entertaining the little...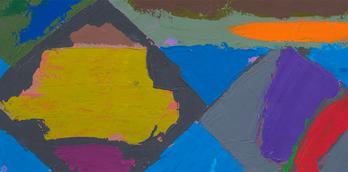 An exhibition to celebrate at the Mercer Gallery
Celebration is the current exhibition on show at the Mercer Art Gallery in Harrogate and it is just that...
More
Events
16th Sept 2023
Inspired by Italy at...
16th Nov 2023
North Pole Post Office

17th Nov 2023
Apres Ski at the West Park...

18th Nov 2023
Winter Illuminations &...

22nd Nov 2023
Dick Whittington

22nd Nov 2023
Glow - Winter Illuminations...

25th Nov 2023
Christmas at the Caverns!

25th Nov 2023
Magical Christmas Experience...

25th Nov 2023
Wreath Making at Harrogate...
You may also like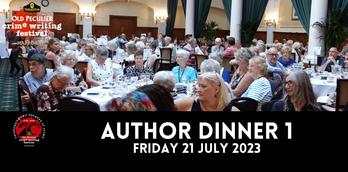 Author Dinner Friday - Theakston Old Peculier Crime Writing Festival
Whodunnit? That's the question on everyone's lips at the author dinner – along with good food, wine and conversation...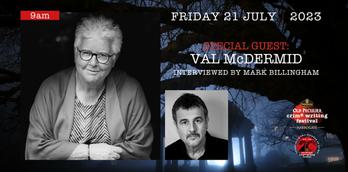 Special Guest: Val McDermid - Theakston Old Peculier Crime Writing Festival
A living legend, a national treasure, and quite simply, one of the greatest writers the crime fiction genre has...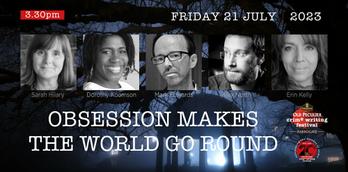 Obsession Makes the World Go Round - Theakston Old Peculier Crime Writing Festival
Simmering secrets, fatal fascinations and poisonous passions make for the darkest of deeds. Meet four writers who reach into...