Fully Charged LIVE Harrogate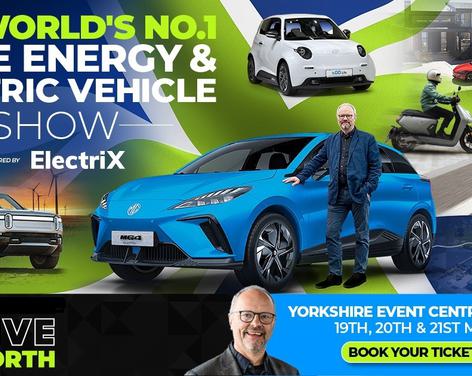 Fully Charged LIVE is a Festival of Electrification that will showcase a host of quality exhibits and attractions including:
Over 30 speaker sessions held over two theatres, featuring presenters from the Fully Charged Show, expert panellists and special guests. These live sessions will look at topics such as "Are Electric Car Conversions the next big business?", "Energy & EV myth-busting!", and the favourite Electric Fireside Chat hosted by Robert Llewellyn, where he has a chat with some big names in the clean energy industry, and a few familiar faces.
120+ exhibitors offering clean energy solutions and electric vehicles of all shapes and sizes.
Test Drives - companies will be providing their top models for you to get behind the wheel of, as well as electric motorcycles that will be available for you to try too.
The Electric Launchpad will showcase cars that have yet to be seen in public, giving you the first look at the future of electric vehicles.
A M1CRO-MACH1NES area, where visitors will be able to test out the range of electric two-wheelers we have to offer, including e-bikes, e-scooters and e-skateboards. This variety of two-wheelers offers an exciting and innovative form of travel for city living and commuting, or just for your own leisure.
The Home Energy Advice Team will be able to answer your burning questions about the current energy crisis, sustainable ways to provide that energy to your home and ways to save on your energy bills.
Kids Zone - with free entry for little ones, parents will be able to bring all the family for a fun-packed day of activities. From a sustainable Lego city to learning circus skills, enjoy an educating, entertaining and great-value family day out.
General admission tickets: £16 – £36.

Not what you're looking for?
Related
Events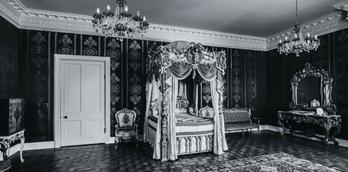 Allerton castle Ghost Hunt
Step back in time, and walk in the footsteps of royalty at this North Yorkshires hidden gem! This beautiful...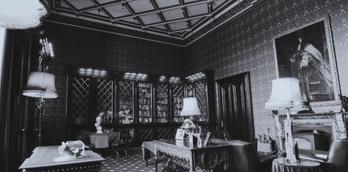 Ghost Hunt at Allerton Castle
Ghost hunt at the mysterious stunning isolated Castle. Join the Paranormal Eye team as we open the doors of...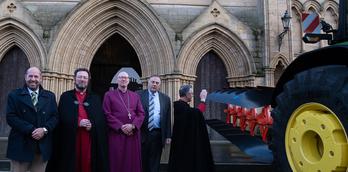 Plough Sunday
This service is a chance for the community to come together to celebrate rural life with farming families and...
More
Events

29th Jul 2023
Reclaiming Lunacy
16th Sept 2023
Inspired by Italy at...

17th Nov 2023
Apres Ski at the West Park...

18th Nov 2023
Winter Illuminations &...

22nd Nov 2023
Dick Whittington

22nd Nov 2023
Glow - Winter Illuminations...

25th Nov 2023
Christmas at the Caverns!

25th Nov 2023
Magical Christmas Experience...

25th Nov 2023
Wreath Making at Harrogate...
You may also like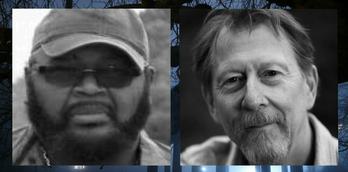 In Conversation: S.A. Cosby & Chris Hammer - Theakston Old Peculier Crime Writing Festival
Rising international stars S.A. Cosby and Chris Hammer are two of the most vibrant and vital voices in crime...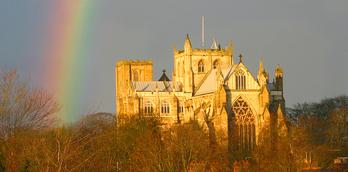 Ripon Rowel Walk
This route around the City of Ripon roves far and wide, taking in historic monuments and follies, the rolling...
16 Franklin @ 16 Franklin Road
16 Franklin is a very comfortable, characterful, bed and breakfast establishment. Only two de-luxe bedrooms, with large en-suites, are...