EXHIBITION ON SCREEN: FRIDA KAHLO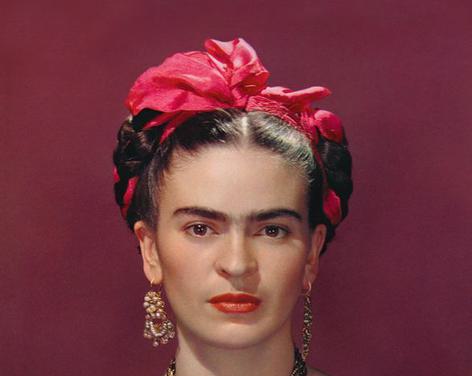 Presented by Harrogate Film Society

EXHIBITION ON SCREEN: FRIDA KAHLO

Two screenings in one day 2PM or 7PM - you choose

Who was Frida Kahlo? Everyone knows her, but who was the woman behind the bright colours, the big brows, and the floral crowns? Take a journey through the life of a true icon, discover her art, and uncover the truth behind her often turbulent life.

Making use of the latest technology to deliver previously unimaginable quality, we take an in-depth look at key works throughout her career. Using letters Kahlo wrote to guide us, this definitive film reveals her deepest emotions and unlocks the secrets and symbolism contained within her art.

Exhibition on Screen's trademark combination of interviews, commentary and a detailed exploration of her art delivers a treasure trove of colour and a feast of vibrancy. This personal and intimate film offers privileged access to her works, and highlights the source of her feverish creativity, her resilience, and her unmatched lust for life, politics, men and women.

Delving deeper than any film has done before, engaging with world-renowned Kahlo experts, exploring how great an artist she was, discover the real Frida Kahlo.

From the Director "Directing this film has totally changed my view on Frida Kahlo as an artist. Beforehand, I hadn't really given her much attention, feeling a little put off by the ubiquity of her image as an icon on cushion covers and t-shirts. Now, having studied her works closely and understanding their context of time and place, I am utterly gripped. Having access to her personal letters was a key part of making the film, and in my own understanding of her work. It enabled me to see how the fragility and insecurities revealed in her letters were processed through the act of painting. Her meticulously painted canvases were how she interpreted the world, her politics, passions and emotions, transforming them into images of strength, defiance and understanding." Ali Ray

From the Producer "... film in Mexico.... The sights, the people, the history, the music, the food and, yes, the tequila are wonderful. The interviewees were knowledgeable and articulate, the locations were evocative and revealing, and seeing Kahlo's work up close was moving and thought-provoking. A film about a female artist has long been overdue in our catalogue, but what a great artist to begin with. I think she fits the EOS model perfectly: an artist we may all have heard of but really don't know enough about; artworks we may have glanced at but never properly considered; a biography that we may not have had the time to really understand but now could try to grasp and appreciate." Phil Grabsky

Running Time: 90 mins

Please note, tickets are limited to 70 per screening. Unreserved seating in screen 3. One wheelchair space is available per screening. Please get in touch to reserve this if required.

URL's below for the Matinee and Evening shows - you choose which suits you best. Guest tickets £8 (discounts available for paid up HFS members, Friends of the Mercer, Under 25's and students).

https://www.harrogatefilmsociety.org/event-details/exhibition-on-screen-frida-kahlo-matinee

Keep watching films.
Not what you're looking for?
Related
Events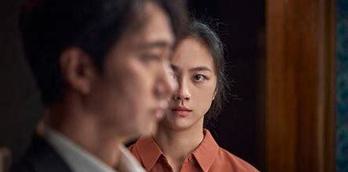 Decision to Leave (15)
From a mountain peak in South Korea, a man plummets to his death. Did he jump, or was he...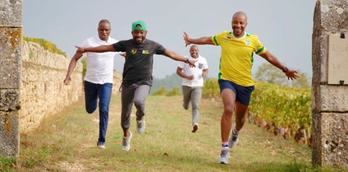 Blind Ambition (12A) & Pre-Christmas Social
Blind Ambition | Australia | 2021 | Dir. Robert Coe, Warwick Ross | 12A | 96 min | IDMb...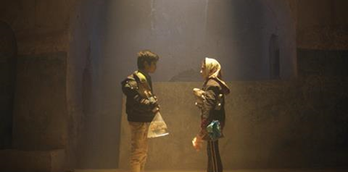 Winners (PG), at the Harrogate Odeon
A heartwarming Persian language film with the magic of cinema at its heart. The story features two young children...
Behind the scenes of
Events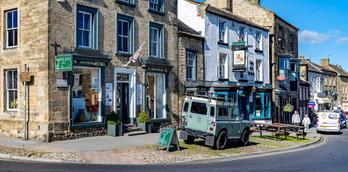 FOLLOW NORTH YORKSHIRE'S LITERARY TRAIL
This July hundreds of people will head to Harrogate to celebrate the 20th anniversary of the Theakston Old Peculier...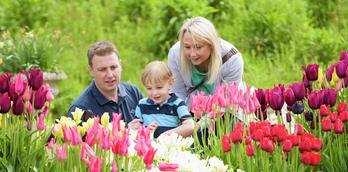 Top 5 ideas for family days out on a budget
Weekends, long summer days and school holidays are all about spending time with the family and entertaining the little...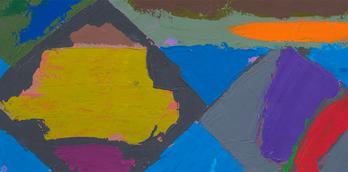 An exhibition to celebrate at the Mercer Gallery
Celebration is the current exhibition on show at the Mercer Art Gallery in Harrogate and it is just that...
More
Events

29th Jul 2023
Reclaiming Lunacy
16th Sept 2023
Inspired by Italy at...

17th Nov 2023
Apres Ski at the West Park...

18th Nov 2023
Winter Illuminations &...

22nd Nov 2023
Dick Whittington

22nd Nov 2023
Glow - Winter Illuminations...

25th Nov 2023
Christmas at the Caverns!

25th Nov 2023
Magical Christmas Experience...

25th Nov 2023
Wreath Making at Harrogate...
You may also like
The Arsonists
A moral play without morals. A dark comedy. Fires are ravaging the city, but Biedermann isn't concerned. When two...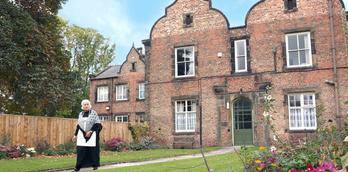 25% off Ripon Museum Entry for National Trust members
National Trust members will receive 25% off admission to Ripon Museums.The discount applies across all ticket types, simply show...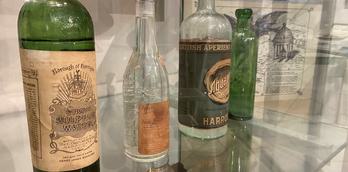 A fresh look for the Royal Pump Room Museum
The Royal Pump Room Museum which celebrated 70 years this year since the building became the town's museum in...