Easter Holidays at Harewood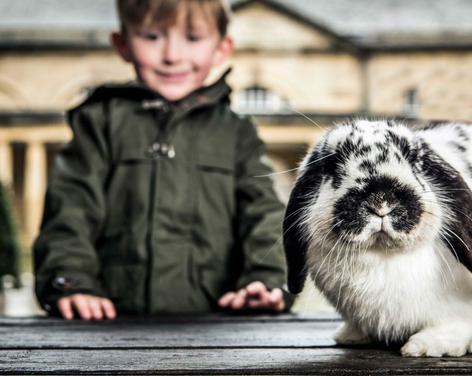 Enjoy a brilliant family day out at Harewood this Easter! Discover the amazing story of how Red Kites were reintroduced to Harewood, with kite-making workshops and outdoor activities to reconnect children and families with nature.

Harewood is excited to be a part of The Wild Escape, a major new project celebrating UK wildlife and creativity.

Kite-Making Workshop
Sat 1 Apr – Sun 16 Apr | 11am + 1pm
Get crafty and create your very own kite to fly! Make sure you come back on Earth Day Weekend (Sat 22 + Sun 23 Apr) to fly it at Harewood.
£3 per child, pre-booking required


Harewood LEGO Club
Sun 2 Apr | 11am – 3pm (last entry 2.45pm)
Explore our brand new Monthly LEGO Club, taking place on the first Sunday of every month from Sunday 2 April. Inspired by the beautiful buildings at Harewood, your little builders will be encouraged to create their dream home out of LEGO.
Free Drop In

Easter Egg Hunt
Sat 1 Apr – Sun 16 Apr
Find the giant eggs hidden around Harewood for a chance to win a delicious chocolatey prize!

Craft + Play
Mon 3 Apr – Thu 13 Apr | 11am – 3pm
Drop-in to our new family space, the Bakehouse and take part in seasonal crafts inspired by our beautiful landscape and wildlife.

Earth Day Weekend
Sat 22 + Sun 23 Apr
Celebrate Earth Day at Harewood, join in and fly your beautiful kites on the North Front. You will also have the opportunity to get up close with a real Red Kite and watch a falconer fly it over Harewood at 2pm each day.

Rusticus Walks
Sat 22 Apr | 11am + 1pm + 3pm
Our friends at Rusticus are back and ready to take you on an adventure to search for the wild creatures who live with us at Harewood. Meeting point outside Courtyard.
Free

The Wild Escape is made possible by lead support from Arts Council England's National Lottery Projects Grants, with additional support from Art Fund and a group of generous individuals and trusts.
Not what you're looking for?
Related
Events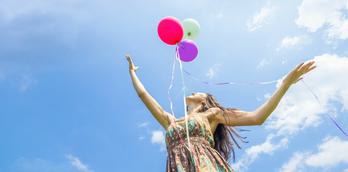 Ripon Theatre Festival
Five days of drama, street theatre, circus, dance, puppetry, storytelling and more. Events and activities for all ages, both...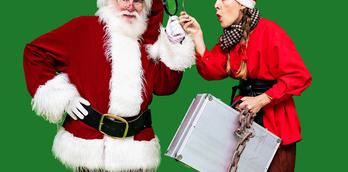 Codebreaker's Christmas
Our magical 'escape room' style interactive show for budding codebreakers is back with a new mission for 2023! Santa...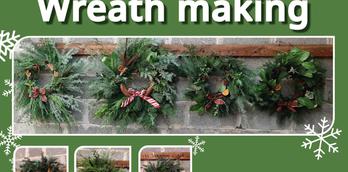 Wreath Making at Harrogate Horticultural Nursery
A perfect start to the festive season, in this workshop we will guide you through the process of making...
Behind the scenes of
Events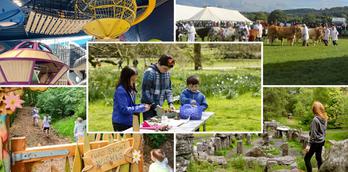 Summer holidays in the Harrogate district
From festival headliners and outdoor theatre to pirates and duck races, there's plenty of family fun in the sun...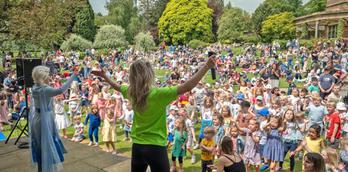 Summer Pop-up parties are back!
The pop up parties are back this summer! Last year our local council hosted the FREE fun filled family...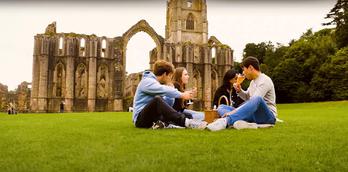 Top places to picnic in Harrogate and beyond
What better way to spend a sunny day than packing up a picnic and heading to a picturesque spot...
More
Events
16th Sept 2023
Inspired by Italy at...
16th Nov 2023
North Pole Post Office

17th Nov 2023
Apres Ski at the West Park...

18th Nov 2023
Winter Illuminations &...

22nd Nov 2023
Dick Whittington

22nd Nov 2023
Glow - Winter Illuminations...

25th Nov 2023
Christmas at the Caverns!

25th Nov 2023
Magical Christmas Experience...

25th Nov 2023
Wreath Making at Harrogate...
You may also like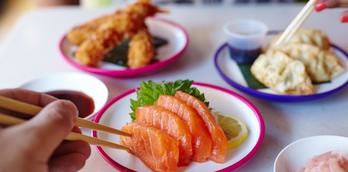 YO!
YO! is all about fresh, flavoursome, authentic Japanese food. Sushi is what we're known for. But we also have...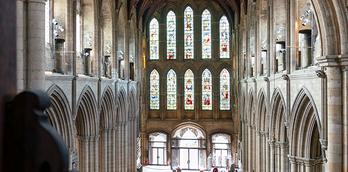 A Nurse, Three Soldiers & A Sailor - A Remembrance Tide Lecture
A Remembrance tide talk and slideshow illustrating the stories of some of the brave and heroic people whose memorials...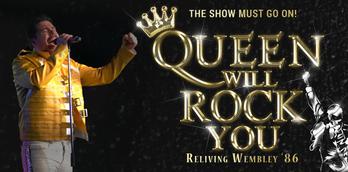 QUEEN Will Rock You Tribute Night!
'Queen Will Rock You' are well established as one of the world's most authentic tributes to the legend that...