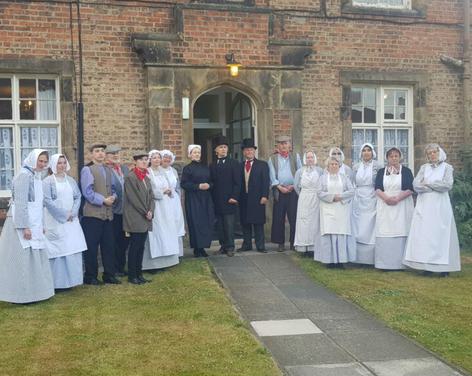 Following on the success of last year's Jubilee at the Workhouse, the museum will once again come alive with Victorian characters based on real lives.
Explore the Workhouse corridors, immerse yourself in its history and hear tales from within the cloistered walls.
See the staff who were charged with maintaining the strict rules and judge whether they were successful. Smell scents of summer blossom in the well-tended gardens or carbolic soap and cooked cabbage in the kitchen and maybe hold your nose as the midden is mucked out. Learn the stories of those you meet or chance upon, from the Marquess of Ripon himself to the lowliest down and out. But above all don't get on the wrong side of the Matron!
Find out if you'd like to play a part in next year's festival as a community performer, maybe you'll be inspired to join the lovely group of volunteers or just come along and experience a day in the life of a Victorian Workhouse.
Cost of admission gives access to all three museum sites and optional 2 hour drama workshop for ages 12+ at 10.30am or 1pm.
Usual admission charges apply
Find more amazing performances taking place as part of the Ripon Theatre Festival.
Not what you're looking for?
Related
Events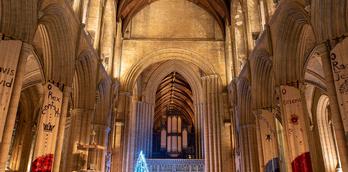 Christmas Organ Meditation – Olivier Messiaen's La Nativité du Seigneur
A devotional service of music, readings and prayers in the quire, featuring Olivier Messiaen's 1935 organ cycle*, La Nativité...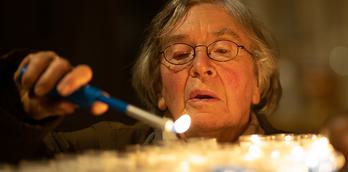 Candlemas Festal Eucharist
The Cathedral is illuminated by literally thousands of candles representing Jesus as the Light of the World, and it...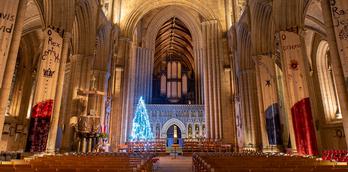 Sung Eucharist for St Stephen's Day & Pilgrimage to Fountains Abbey.
Home What's on Seasonal Events Special Services Sung Eucharist for St Stephen's Day & Pilgrimage to Fountains Abbey. Sung...
Behind the scenes of
Events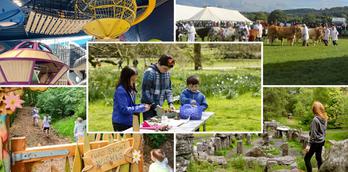 Summer holidays in the Harrogate district
From festival headliners and outdoor theatre to pirates and duck races, there's plenty of family fun in the sun...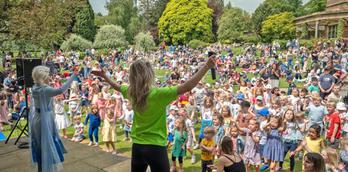 Summer Pop-up parties are back!
The pop up parties are back this summer! Last year our local council hosted the FREE fun filled family...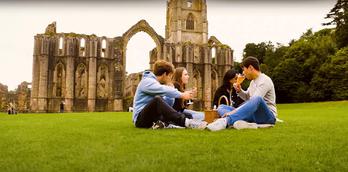 Top places to picnic in Harrogate and beyond
What better way to spend a sunny day than packing up a picnic and heading to a picturesque spot...
More
Events

29th Jul 2023
Reclaiming Lunacy
16th Sept 2023
Inspired by Italy at...
16th Nov 2023
North Pole Post Office

17th Nov 2023
Apres Ski at the West Park...

18th Nov 2023
Winter Illuminations &...

22nd Nov 2023
Dick Whittington

22nd Nov 2023
Glow - Winter Illuminations...

25th Nov 2023
Christmas at the Caverns!

25th Nov 2023
Magical Christmas Experience...
You may also like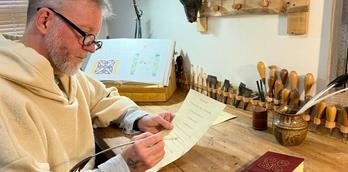 Tales from the Scriptorium
A morning of heritage crafts, history and storytelling. Join Brother Aidan of the Holy Island of Lindisfarne as he...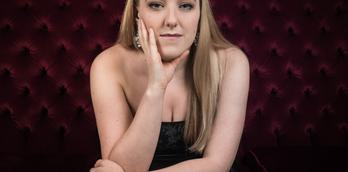 Songs from Shakespeare
A recital of Shakespeare songs and arias including works by Verdi, Gounod and Cole Porter, finishing with Brush Up...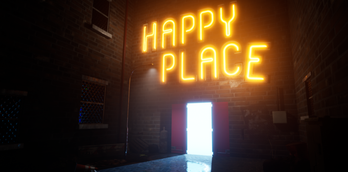 Happy Place
'Weight of the world getting you down? Get down to your nearest Happy Place and leave your worries at...