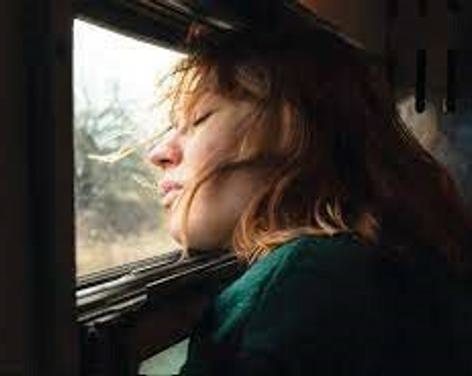 A young Finnish woman escapes an enigmatic love affair in Moscow by boarding a train to the arctic port of Murmansk. Forced to share the long ride and a tiny sleeping car with a Russian miner, the unexpected encounter leads the occupants of Compartment no. 6 to face the truth about their own yearning for human connection.
Trivia - The film crew had to smuggle some of the negatives out of Russia to have them developed, as they were shot in the dark and required a special process. Originally set to be sent to Budapest, the negatives could not be delivered due to the COVID-19 pandemic. As development was not possible in Russia and the law doesn't allow for transporting film negatives out of the country, the crew had to resort to smuggling at the border of Finland and Russia.
Compartment No. 6 | Finland | 2021 | Dir. Juho Kuosmanen | 15 | 107 min | IDMb 7.2 | Subtitled
Entry is free for Harrogate Film Society Members.
Tickets for non-members cost £6 each (Under 25's £3). These can be purchased online here or will available on the door (contactless payments only please, we are not taking cash this season). A small processing fee will be applied to all tickets.
Please note that doors open at 7pm but the film will start at 7.30pm. All seating is unreserved so grab a seat wherever you like. Parking is free after 6pm for all Odeon cinema-goers but you MUST display a voucher obtained from the Odeon lobby.
Not what you're looking for?
Related
Events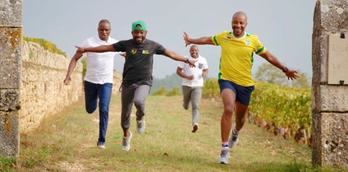 Blind Ambition (12A) & Pre-Christmas Social
Blind Ambition | Australia | 2021 | Dir. Robert Coe, Warwick Ross | 12A | 96 min | IDMb...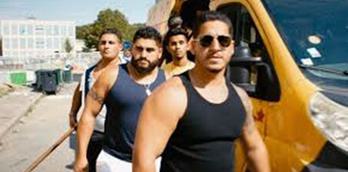 Les Miserables (15) at Harrogate Odeon
Assigned to work alongside unethical police veterans Chris and Gwada in Paris' Anti-Crime Brigade, Brigadier Stéphane Ruiz - a...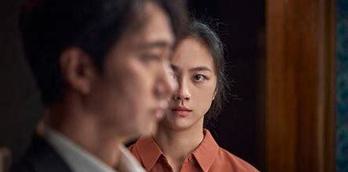 Decision to Leave (15)
From a mountain peak in South Korea, a man plummets to his death. Did he jump, or was he...
Behind the scenes of
Events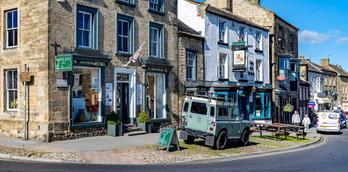 FOLLOW NORTH YORKSHIRE'S LITERARY TRAIL
This July hundreds of people will head to Harrogate to celebrate the 20th anniversary of the Theakston Old Peculier...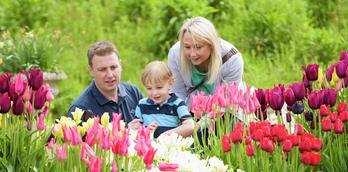 Top 5 ideas for family days out on a budget
Weekends, long summer days and school holidays are all about spending time with the family and entertaining the little...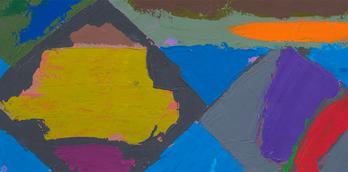 An exhibition to celebrate at the Mercer Gallery
Celebration is the current exhibition on show at the Mercer Art Gallery in Harrogate and it is just that...
More
Events

29th Jul 2023
Reclaiming Lunacy
16th Sept 2023
Inspired by Italy at...

17th Nov 2023
Apres Ski at the West Park...

18th Nov 2023
Winter Illuminations &...

22nd Nov 2023
Dick Whittington

22nd Nov 2023
Glow - Winter Illuminations...

25th Nov 2023
Christmas at the Caverns!

25th Nov 2023
Magical Christmas Experience...

25th Nov 2023
Wreath Making at Harrogate...
You may also like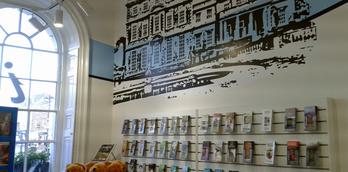 Ripon Tourist Information Centre
Everything you need to get the most from your visit to the city of Ripon, Yorkshire's biggest little city...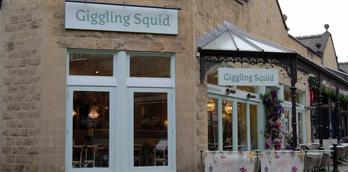 Giggling Squid
Giggling Squid is all about bold flavours and exotic ingredients, cooked by expert Thai chefs and shared with warmth...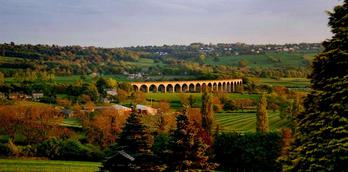 Crimple Valley Viaduct
The Crimple Valley Viaduct carries the Harrogate to Leeds railway line across Crimple Beck, and its Valley. The structure...