Christmas Wreath Making Workshop at How Stean Gorge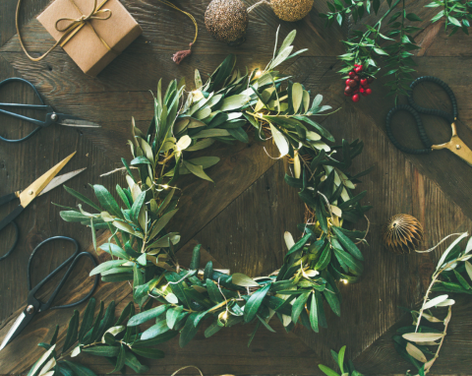 Add a touch of splendid, homemade Christmas cheer to your home with our Christmas Wreath Making Workshop. Under the expert guidance of Christine, a local craftsperson extraordinaire, you will create a beautiful wreath decoration for your front door or in the home. There is a wide choice of natural and festive decorations for you to choose from.
Join the company of fellow crafters and enjoy warm mulled wine and homemade mince pies.
Two dates available – limited spaces so don't delay!
Date: Friday 1 December & Saturday 9 December 2023
Price: £35 per person
Limited Places: Max of 16 people per session
Not what you're looking for?
Related
Events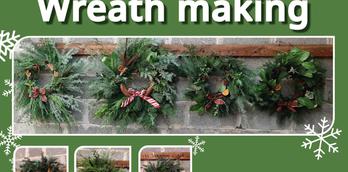 Wreath Making at Harrogate Horticultural Nursery
A perfect start to the festive season, in this workshop we will guide you through the process of making...
Festival of Lessons & Carols
The Story of Christmas told in readings and music from Ripon Cathedral Choir.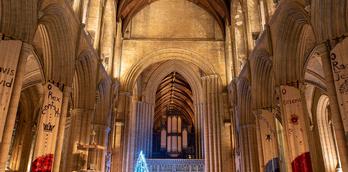 Christmas Organ Meditation – Olivier Messiaen's La Nativité du Seigneur
A devotional service of music, readings and prayers in the quire, featuring Olivier Messiaen's 1935 organ cycle*, La Nativité...
Related
Offers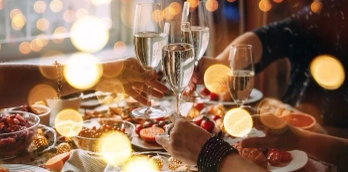 Festive Lunch & Dinner at The Inn South Stainley
It's time for festive dining so celebrate together with colleagues, friends and family and enjoy a homemade, locally sourced...
Christmas Party Nights and Getaway Packages at DoubleTree by Hilton Harrogate Majestic Hotel & Spa
The DoubleTree by Hilton Harrogate Majestic Hotel & Spa is a fantastic venue to celebrate this festive season. Eat...
Behind the scenes of
Events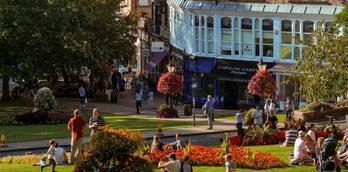 Festive refreshments on West Park
This beautiful avenue by the side of Harrogate's iconic stray is home to some of Harrogate's best shops, beautiful...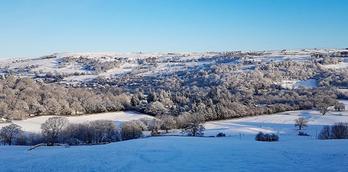 Discover Your Perfect Christmas in the Harrogate area
With so much happening in our corner of North Yorkshire this festive season, we don't want you to miss...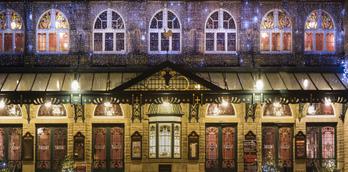 See the Harrogate area illuminated this festive season
There's nothing more magical at Christmas than a little seasonal sparkle lighting up the dark evenings. From the famous...
More
Events
16th Sept 2023
Inspired by Italy at...
16th Nov 2023
North Pole Post Office

17th Nov 2023
Apres Ski at the West Park...

18th Nov 2023
Winter Illuminations &...

22nd Nov 2023
Dick Whittington

22nd Nov 2023
Glow - Winter Illuminations...

25th Nov 2023
Christmas at the Caverns!

25th Nov 2023
Magical Christmas Experience...

25th Nov 2023
Wreath Making at Harrogate...
You may also like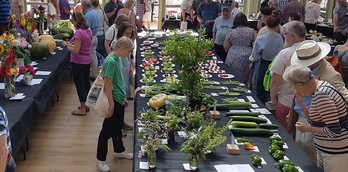 Harrogate and District Allotment Show
Harrogate and District Allotment Show enables allotment gardeners in Harrogate, Knaresborough, Ripon and Boroughbridge display their best produce. There...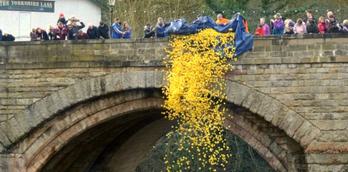 Knaresborough Duck Race
This annual New Year's Day favourite in Knaresborough offers a fun family day out a well as the chance...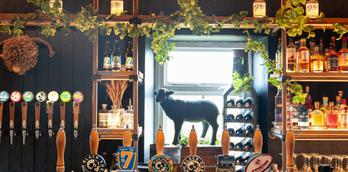 Black Sheep Brewery Bar & Kitchen
There's no better way to experience our beer than at the source – visit the Black Sheep Brewery Visitor...