Christmas Code Cracker Trail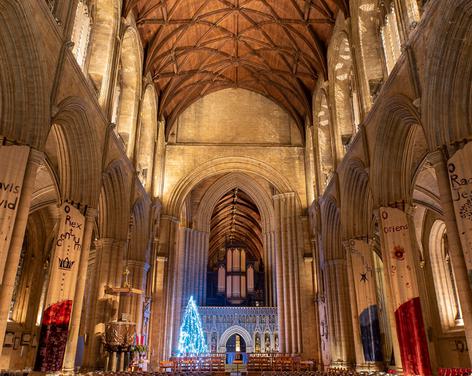 A fun family activity, allowing your children to unleash their inner detective by solving clues around the Cathedral and using them to find the secret hidden Christmas code word.
Not what you're looking for?
Related
Events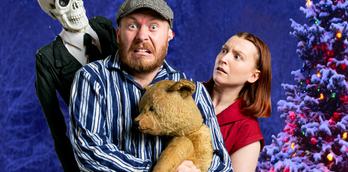 Badapple Theatre Co. present 'Farmer Scrooge's Christmas Carol'
Enjoy a festive family treat and join us for our latest 'theatre on your doorstep' tale from Badapple as...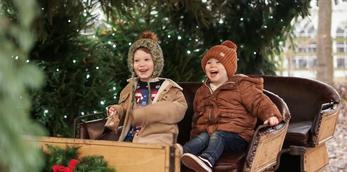 Magical Christmas Experience at Mother Shipton's
Step into a world of magic and wonder as you enter Mother Shipton's magical Christmas experience. Get ready, for...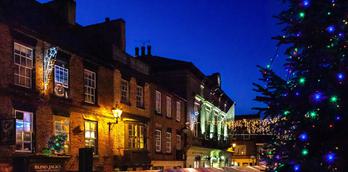 Knaresborough Christmas Market
Held over the first weekend in December in Knaresborough's Market Place this traditional Yorkshire festive market, with a nod...
Related
Offers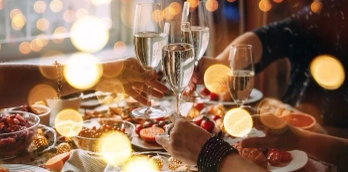 Festive Lunch & Dinner at The Inn South Stainley
It's time for festive dining so celebrate together with colleagues, friends and family and enjoy a homemade, locally sourced...
Christmas Party Nights and Getaway Packages at DoubleTree by Hilton Harrogate Majestic Hotel & Spa
The DoubleTree by Hilton Harrogate Majestic Hotel & Spa is a fantastic venue to celebrate this festive season. Eat...
Behind the scenes of
Events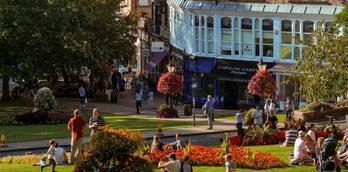 Festive refreshments on West Park
This beautiful avenue by the side of Harrogate's iconic stray is home to some of Harrogate's best shops, beautiful...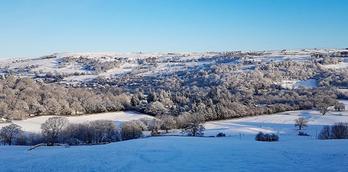 Discover Your Perfect Christmas in the Harrogate area
With so much happening in our corner of North Yorkshire this festive season, we don't want you to miss...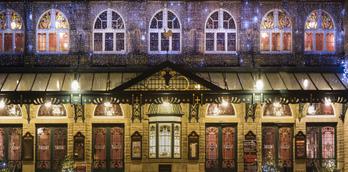 See the Harrogate area illuminated this festive season
There's nothing more magical at Christmas that a little seasonal sparkle lighting up the dark evenings. From the famous...
More
Events

29th Jul 2023
Reclaiming Lunacy
16th Sept 2023
Inspired by Italy at...

17th Nov 2023
Apres Ski at the West Park...

18th Nov 2023
Winter Illuminations &...

22nd Nov 2023
Dick Whittington

22nd Nov 2023
Glow - Winter Illuminations...

25th Nov 2023
Christmas at the Caverns!

25th Nov 2023
Magical Christmas Experience...

25th Nov 2023
Wreath Making at Harrogate...
You may also like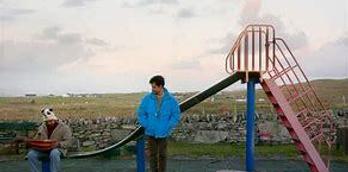 Limbo at Harrogate Odeon
Harrogate Film Society presents Limbo (PG | UK) at the Odeon. Limbo is a 2020 British comedy-drama film, directed...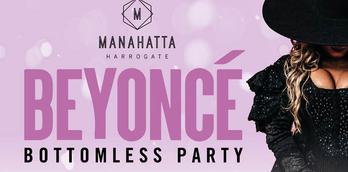 Beyonce Drag Bottomless Party
Didn't manage to bag yourself tickets for the Renaissance World Tour? Don't worry... we've got something even better!✨🙌 Join...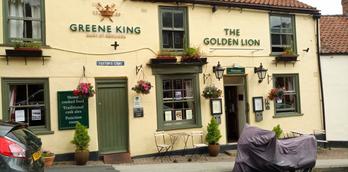 Golden Lion
We are a small pub just of the city centre. We offer a good selection of real ale, good...