Boxing Day Pilgrimage from Ripon Cathedral to Fountains Abbey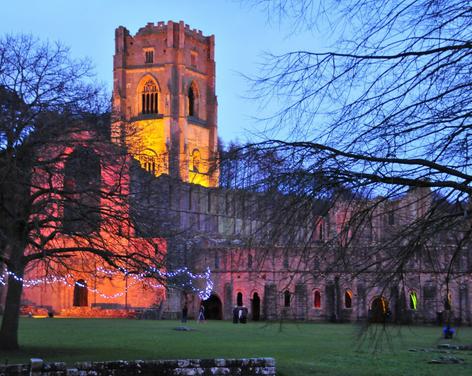 Eucharist for St Stephen's Day and Pilgrimage to Fountains Abbey, retracing the steps of the abbey's founders centuries ago.
The service begins in Ripon Cathedral at 9.30am and the pilgrimage makes its way to the abbey where the service continues from approx. 12 noon.
On a cold day in 1132, thirteen monks walked from Ripon to a completely deserted valley by the River Skell. There they started their own community from nothing and so, Fountains Abbey was born! You too can follow the monks in their footsteps in this annual traditional pilgrimage. It will begin at Ripon Cathedral with a celebration of Eucharist and end with a service of carols and prayers in the abbey cellarium.
Not what you're looking for?
Related
Events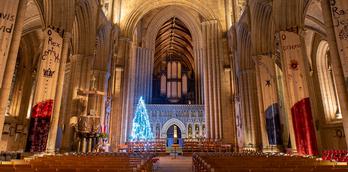 Sung Eucharist for St Stephen's Day & Pilgrimage to Fountains Abbey.
Home What's on Seasonal Events Special Services Sung Eucharist for St Stephen's Day & Pilgrimage to Fountains Abbey. Sung...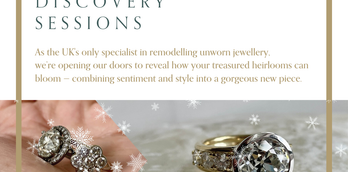 Discover the hidden beauty of your jewellery: Join our Exclusive Legacy Discovery Session at the Hotel Du Vin in Harrogate
Are you ready to unlock the untapped potential of your forgotten jewellery pieces? We are offering the opportunity to...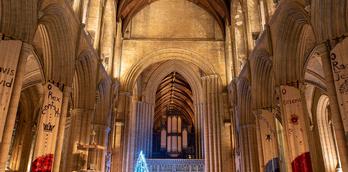 Christmas Organ Meditation – Olivier Messiaen's La Nativité du Seigneur
A devotional service of music, readings and prayers in the quire, featuring Olivier Messiaen's 1935 organ cycle*, La Nativité...
Related
Offers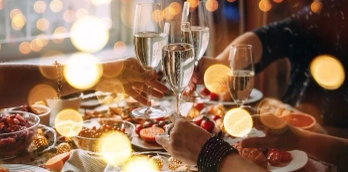 Festive Lunch & Dinner at The Inn South Stainley
It's time for festive dining so celebrate together with colleagues, friends and family and enjoy a homemade, locally sourced...
Christmas Party Nights and Getaway Packages at DoubleTree by Hilton Harrogate Majestic Hotel & Spa
The DoubleTree by Hilton Harrogate Majestic Hotel & Spa is a fantastic venue to celebrate this festive season. Eat...
Behind the scenes of
Events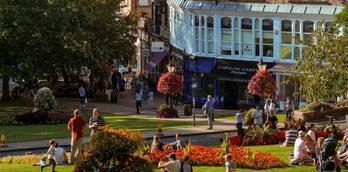 Festive refreshments on West Park
This beautiful avenue by the side of Harrogate's iconic stray is home to some of Harrogate's best shops, beautiful...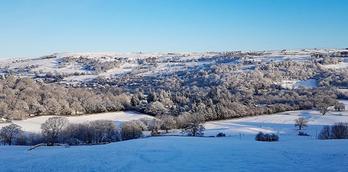 Discover Your Perfect Christmas in the Harrogate area
With so much happening in our corner of North Yorkshire this festive season, we don't want you to miss...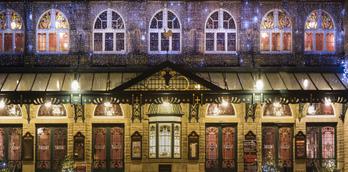 See the Harrogate area illuminated this festive season
There's nothing more magical at Christmas than a little seasonal sparkle lighting up the dark evenings. From the famous...
More
Events
16th Sept 2023
Inspired by Italy at...
16th Nov 2023
North Pole Post Office

17th Nov 2023
Apres Ski at the West Park...

18th Nov 2023
Winter Illuminations &...

22nd Nov 2023
Dick Whittington

22nd Nov 2023
Glow - Winter Illuminations...

25th Nov 2023
Christmas at the Caverns!

25th Nov 2023
Magical Christmas Experience...

25th Nov 2023
Wreath Making at Harrogate...
You may also like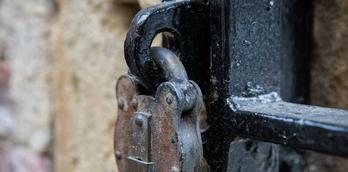 Ripon Ghost Walk
With such a long history, it's no wonder the streets of Ripon are filled with stories. Explore the darker...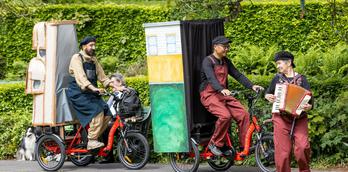 Family Events in Ripon Spa Gardens
A whole day of family entertainment in the attractive surroundings of the Spa Gardens. With open-air theatre for all...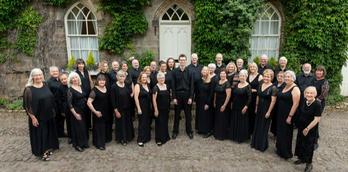 Choral Concert: Gloria
Vocalis chamber choir is busy rehearsing for its next concert 'Gloria'. Alex Kyle, Vocalis' Musical Director has chosen a...