Billy Billingham 'Always a Little Further'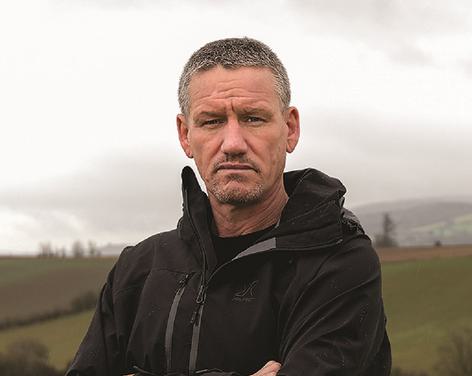 SAS: Who Dares Wins star Billy Billingham MBE QCB will be coming to Harrogate Theatre 8th November.

Billy is as tough as they come. Chief Instructor on Channel 4's SAS: Who Dares Wins, Paratrooper, decorated SAS leader, and a bodyguard to Hollywood superstars, he has seen extreme combat and gruelling missions aplenty. Spend an extraordinary evening with Billy, as he shares his incredible and inspirational story.

"I'm looking forward to sharing my stories with the audience and offering an insight into my action filled life as a Special Forces operator as well as my exciting career on and off camera. I'm also looking forward to meeting fans and taking audience questions on the night!" BILLY BILLINGHAM MBC QCB

Billy has had many astonishing experiences; from leaving school at 11 and running with gangs in Birmingham before joining the Royal Marine cadets and Parachute Regiment, to rising to the rank of sergeant major in the SAS and undertaking hundreds of classified and extremely dangerous missions. He spent over 20 years serving in countless warzones, winning a commendation for bravery, and being awarded an MBE by Queen Elizabeth II, before embracing the life of a bodyguard to celebrities such as Angelina Jolie, Brad Pitt, Sir Michael Caine, Tom Cruise and Russell Crowe.

Billy will also take us behind the scenes of SAS: Who Dares Wins, where he has gained a reputation for excellence, honesty and integrity, supporting his fellow DS, but also intimidating and inspiring the contestants who take on the demanding challenges each week.

Educating, entertaining, and enthralling in equal measure, and with the chance to pose your questions to the man himself, this event will inspire those wishing to seek a challenge and conquer it – the SAS way.
Not what you're looking for?
Related
Events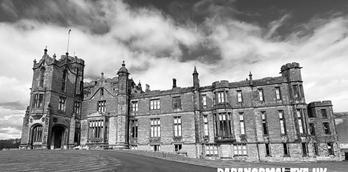 Allerton Castle Ghost Hunt
Step back in time, and walk in the footsteps of royalty at this North Yorkshires hidden gem! This beautiful...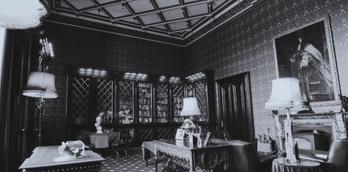 Ghost Hunt at Allerton Castle
Ghost hunt at the mysterious stunning isolated Castle. Join the Paranormal Eye team as we open the doors of...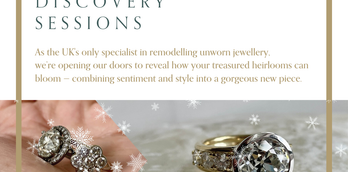 Discover the hidden beauty of your jewellery: Join our Exclusive Legacy Discovery Session at the Hotel Du Vin in Harrogate
Are you ready to unlock the untapped potential of your forgotten jewellery pieces? We are offering the opportunity to...
More
Events

29th Jul 2023
Reclaiming Lunacy
16th Sept 2023
Inspired by Italy at...
16th Nov 2023
North Pole Post Office

17th Nov 2023
Apres Ski at the West Park...

18th Nov 2023
Winter Illuminations &...

22nd Nov 2023
Dick Whittington

22nd Nov 2023
Glow - Winter Illuminations...

25th Nov 2023
Christmas at the Caverns!

25th Nov 2023
Magical Christmas Experience...
You may also like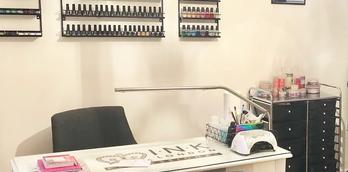 Nail Envy Harrogate
Nail Envy Harrogate is a home beauty salon. Come and enjoy a relaxing atmosphere away from the busy town...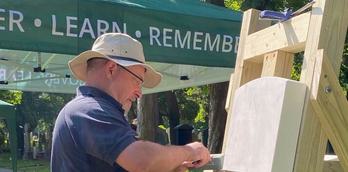 Commonwealth War Graves Commission Open Day
With over 1000 Commonwealth War Graves, Stonefall Cemetery is one of the largest Commonwealth War Graves Commission sites in...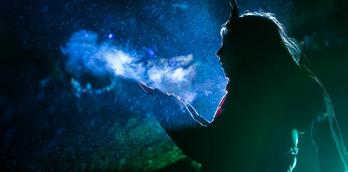 Illuminated Winter Wonderland
Ripon Spa Gardens will become the centre of the Christmas celebration from 15 to 17 December. A fantastic array...