Astatine Trio - Harrogate International Sunday Series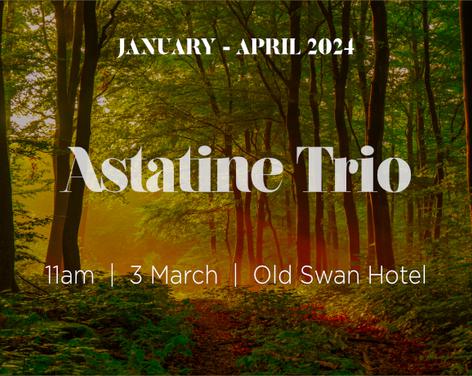 Our youngest musicians in the 2024 Sunday Series are the Astatine Trio, formed at the RCM in 2021, and are Britten Pears Young Artists for the 2023/24 season. Making their Harrogate debut, the Trio have already won the First Prize and the Luigi Boccherini Prize at the International Virtuoso & Belcanto Chamber Competition, and joint first prize at the Birmingham International Piano Chamber Music Competition in November 2022. Most recently, the Trio were the youngest finalists of the 2023 Lyon International Chamber Music Competition and were awarded the SEAM prize for contemporary music. They are mentored by the legendary Alfred Brendel and made their Wigmore Hall debut in 2022.
Not what you're looking for?
Related
Events
Fanfare For Christmas
Every year the Royal Hall in Harrogate is filled with the glorious combination of an award winning Brass Band...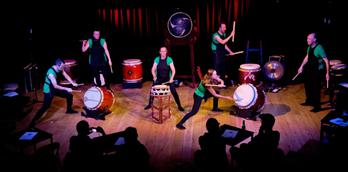 An Evening of Japanese Music by Kaminari Taiko Japanese Drummers and Special Guests
We are looking forward to an evening of wonderful Japanese music. York-based Kaminari UK Taiko Drummers have been playing...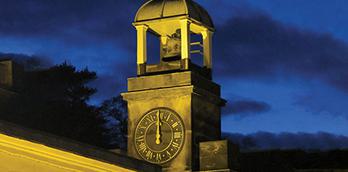 New Year's Eve at Clocktower, Rudding Park
For those who love nothing better than getting together with friends or family on New Year's Eve, dinner at...
Behind the scenes of
Events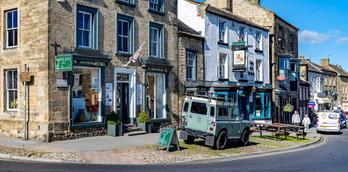 FOLLOW NORTH YORKSHIRE'S LITERARY TRAIL
This July hundreds of people will head to Harrogate to celebrate the 20th anniversary of the Theakston Old Peculier...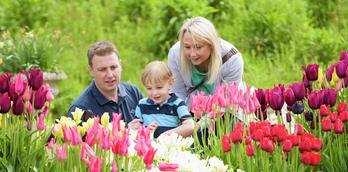 Top 5 ideas for family days out on a budget
Weekends, long summer days and school holidays are all about spending time with the family and entertaining the little...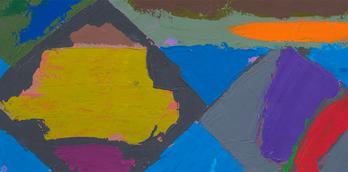 An exhibition to celebrate at the Mercer Gallery
Celebration is the current exhibition on show at the Mercer Art Gallery in Harrogate and it is just that...
More
Events
16th Sept 2023
Inspired by Italy at...
16th Nov 2023
North Pole Post Office

17th Nov 2023
Apres Ski at the West Park...

18th Nov 2023
Winter Illuminations &...

22nd Nov 2023
Dick Whittington

22nd Nov 2023
Glow - Winter Illuminations...

25th Nov 2023
Christmas at the Caverns!

25th Nov 2023
Magical Christmas Experience...

25th Nov 2023
Wreath Making at Harrogate...
You may also like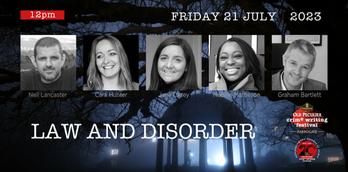 Law & Disorder - Theakston Old Peculier Crime Writing Festival
Four masters of the art discuss whether the end justifies the means when police officers cross the line. Former...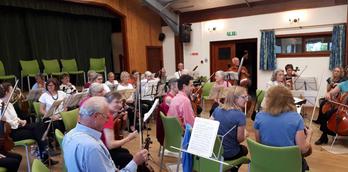 Winter Concert - Ripon Community Orchestra
Ripon Community Orchestra Winter Concert, Sunday the 4th February, at 3:30pm, Bishop Monkton Village Hall, Bishop Monkton, HG3 3QG...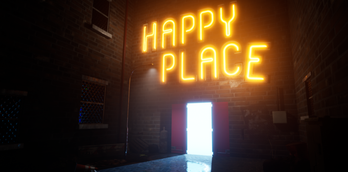 Happy Place
'Weight of the world getting you down? Get down to your nearest Happy Place and leave your worries at...