All Shook Up - featuring the music of Elvis Presley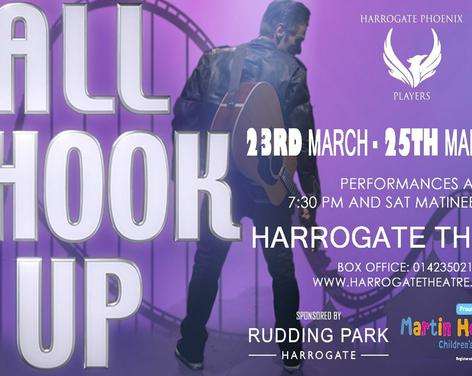 The King meets The Bard in this 1950s rollercoaster love story.
When hip-swivelling, rock'n'rollin', roustabout Chad roars into town on his motorbike, it's love at first sight for young mechanic, Natalie. But it seems that Chad only has eyes for the sophisticated Miss Sandra who, on receiving a romantic sonnet from him, promptly falls for his messenger, Ed, not realising that Ed is, in fact, Natalie in disguise! Dennis, who has a massive crush on Natalie, put her up to it thinking she could get closer to Chad as 'one of the boys'. Things could get complicated!
It's much simpler for Dean and Lorraine; they only want to be with each other, but their path is blocked by Dean's domineering mother, local Mayor Matilda, who disapproves of them and just about anything else that can be classed as fun! Sheriff Earl doesn't agree with her stance but that's OK, he hasn't agreed with her for fifteen years!
Natalie's dad, Jim, has been lonely since the loss of his wife and is about to make a fool of himself over Miss Sandra until Honky-Tonk bar owner, Sylvia, intervenes. She's been happily sworn off men for the past six years but could true love be right under her nose and can Chad persuade everyone that Rock 'n' Roll holds the key to happiness?
Based on Shakespeare's Twelfth Night and featuring the music of the legendary Elvis Presley, All Shook Up will keep you guessing, keep your blue suede shoes tapping and have you dancing in the aisles.
Evenings at 7.30 p.m.
Saturday Matinee 2.30 p.m.
Not what you're looking for?
Related
Events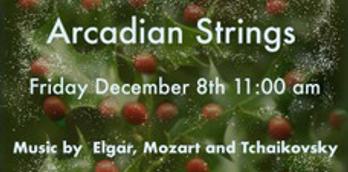 Christmas Concert by the Arcadian Strings
Arcadian Strings is a string orchestra of 18 players conducted by promising young conductor William Dutton. William is an...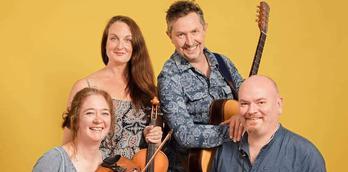 The Melrose Quartet Christmas Show
Nancy Kerr, James Fagan, Jess and Rich Arrowsmith are internationally renown musicians and singers and we are delighted to...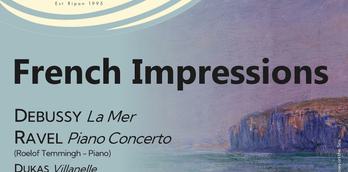 French Impressions
A programme bringing together the greatest of the French Impressionist composers: Claude Debussy and Maurice Ravel. Debussy's symphonic work...
More
Events

29th Jul 2023
Reclaiming Lunacy
16th Sept 2023
Inspired by Italy at...

17th Nov 2023
Apres Ski at the West Park...

18th Nov 2023
Winter Illuminations &...

22nd Nov 2023
Dick Whittington

22nd Nov 2023
Glow - Winter Illuminations...

25th Nov 2023
Christmas at the Caverns!

25th Nov 2023
Magical Christmas Experience...

25th Nov 2023
Wreath Making at Harrogate...
You may also like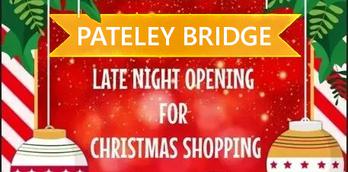 Late Night Christmas Shopping In Pateley Bridge
Pateley Bridge's ever-popular Christmas Late Night Shopping event is back. The idyllic and award-winning High Street will be filled...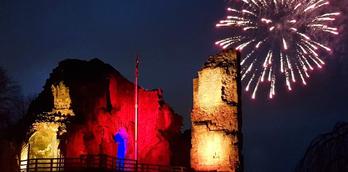 Knaresborough Christmas Market Fireworks Finale
The big annual finale to the ever popular Knaresborough Christmas Market Weekend is a professional fireworks display over the...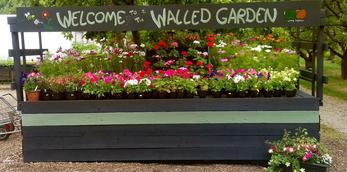 Ripon Walled Garden Café and Shop
Ripon Walled Garden offers a relaxed, friendly place to relax and enjoy a drink and cake in our outdoor...