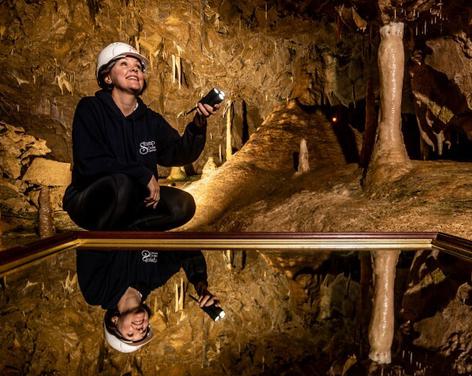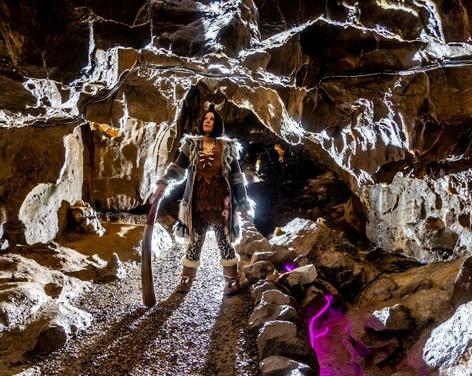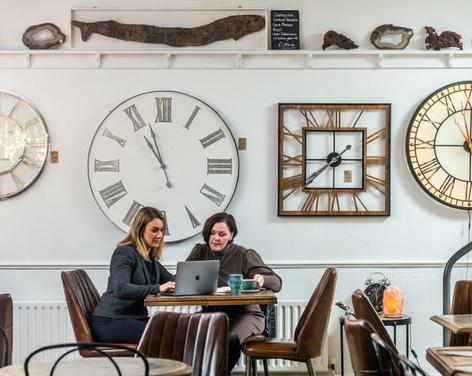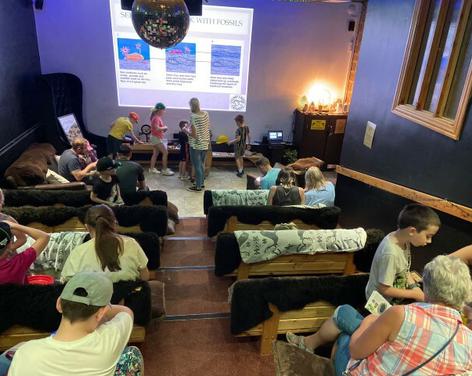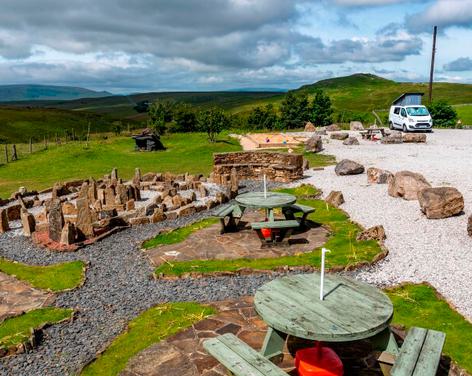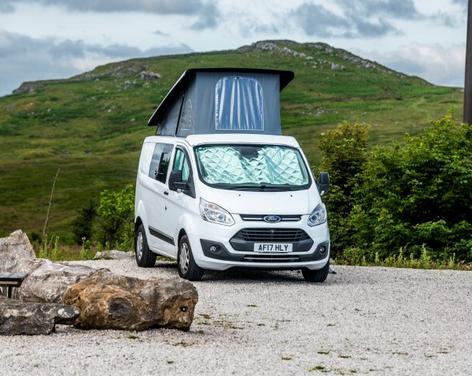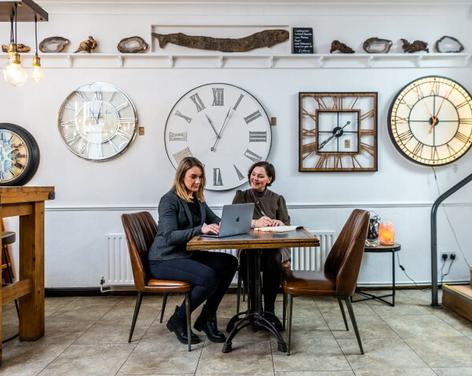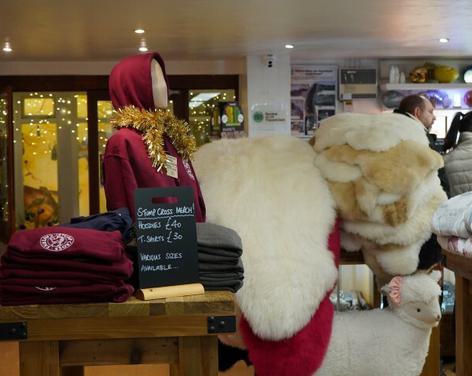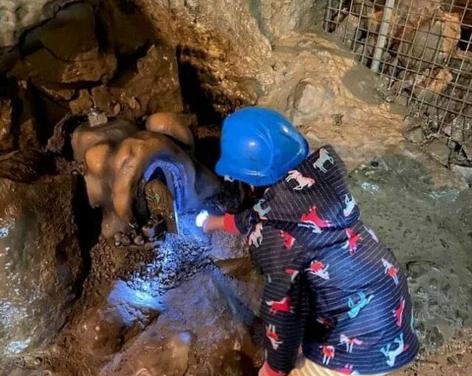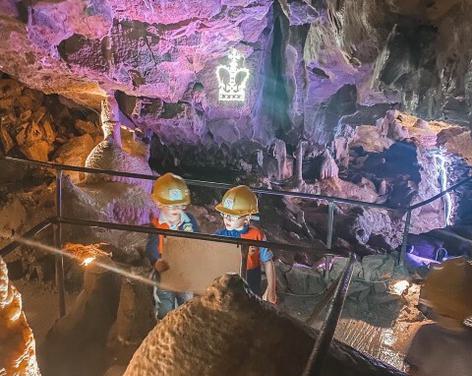 Stump Cross Caverns is a family-owned business and the custodian of miles of underground caverns on the North Yorkshire Dales Moors. Discovered in the 1860s by lead miners, it has a rich history going back hundreds of millions of years. New passageways have been opened over the years, with remains of prehistoric creatures such as wolverine and reindeer found in the caves.
The area was once covered by a shallow sea filled with underwater plants and animals. The limestone rock you can see today is the remains of billions of shells and debris gradually solidified under pressure – this delicate balance needs constant maintenance, so the conditions are right to preserve these natural wonders.
Stump Cross Caverns offers families and visitors a unique experience, with year-round events and experiences to educate and delight young and old. Proud to be a Tripadvisor Top 10 Worldwide Travellers' Choice award winner in 2022, the team continue to strive to educate and preserve the ancient show caves for future generations to enjoy.
The 'Cavewoman' offers children the chance to dig for fossils and gems, whilst teaching them about geology and the world around them. Schools and families bring their young ones to see first-hand the magic and wonders of this underground world.
Young ones are entertained by pirate, fairy and fossil quizzes as they explore the caverns with UV lights, encouraging learning and geology. The caves include The Cathedral, The Wedding Cake and Cavewoman Corner to name a few, where you can bring your camera for an insta-ready photo.
Experiences & Events
Fun and educational events includes Dark Skies astronomy events, a full schedule of events for half-term and summer holidays as well as Easter and Christmas experiences. Events throughout the year include Mammoth Cream Teas deep underground, campervan and motorhome mooring, fossil and gem digs, parties, films and outdoor events when the weather is good.
Cinema
Take advantage of our cosy cinema room. This can be hired out for private parties, films, conferences and corporate events. The cinema room provides a unique experience for visitors. Look out for Stump Cross Caverns' FREE film dates throughout the year.
Time Café

The Time Café is the hub of social events at Stump Cross Caverns. Friends meet for coffee and cake, whilst walkers stop off for a well-earned rest and refreshments from our locally sourced menu. Grab a bite to eat before descending the cave network or sit and admire the stunning scenery high on the North Yorkshire Dale Moors. The menu caters for children and adults with seasonal choices throughout the year. The Ice Cream parlour is a particular favourite!
Crystal Caverns Shop
Browse an array of fossils, gems, jewellery, clothing and homewares in the shop. Take away a souvenir of your cave visit, or shop for gifts for yourself or your loved ones. The shop also stocks impressive fossils from across the world – some millions of years old to buy so you have a little piece of history to take away.
Time Out Pod
A unique chillout experience – your own private space, set in the quiet grounds of Stump Cross, with fabulous hilltop views out over the Yorkshire Dales National Park. Fabulous drinks, cakes and snacks are available, delivered into your private room by our friendly team.
Read more
Not what you're looking for?
Behind the scenes of
Things To Do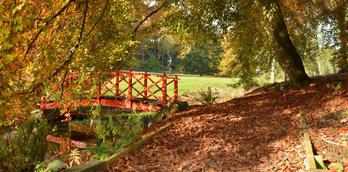 Autumn colours in the Harrogate district
If you're looking for fresh air to feel good and fun things to do outdoors this October, then look...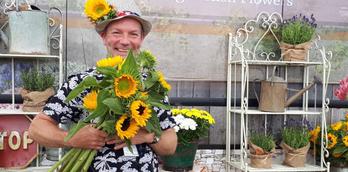 Jonathan Moseley explores some of our glorious gardens
We invited celebrated floral designer Jonathan Moseley to explore two of our glorious gardens for the first time, and...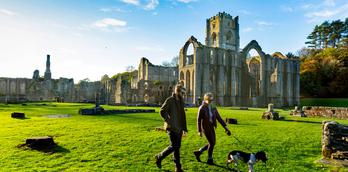 A Place to Feel Good: Fountains Abbey and Studley Royal
Just stepping onto the grounds of Fountains Abbey and Studley Royal Water Garden will make you feel better. This...
More
Things To Do businesses

Things To Do
Mother Shipton's Cave and...

Things To Do
Nidderdale Museum

Things To Do
Bewerley Grange Chapel

Things To Do
Newby Hall & Gardens
Things To Do
Beningbrough Hall, Gallery &...

Things To Do
Spirit of Harrogate - Unique...

Things To Do
Fountains Abbey & Studley...

Things To Do
RHS Garden Harlow Carr

Things To Do
Turkish Baths Harrogate