Welcome to the bountiful Christmas celebration bursting forth from Yorkshire's smallest city. The medieval streets that surround Ripon's delightful marketplace and cathedral will ring out with the sound of Christmas as Ripon gets ready to welcome the festive season.
From the end of November as twilight falls, the Christmas Markets begin offering a mixture of produce, gifts and decorations in a mixture of indoor and outdoor settings.
See Fountains Abbey aglow with all the colours of the rainbow and walk beneath the cellarium's vaulted ceilings to the sound of live choirs and bands filling the ruins with festive music. At Carols by Candlelight pick up a candle on your way in and see the flickering glow of hundreds of candles light up the abbey cellarium.

After indulging on Christmas Day, join the annual Boxing Day Pilgrimage from Ripon Cathedral to Fountains Abbey, retracing the steps of the abbey's founders centuries ago.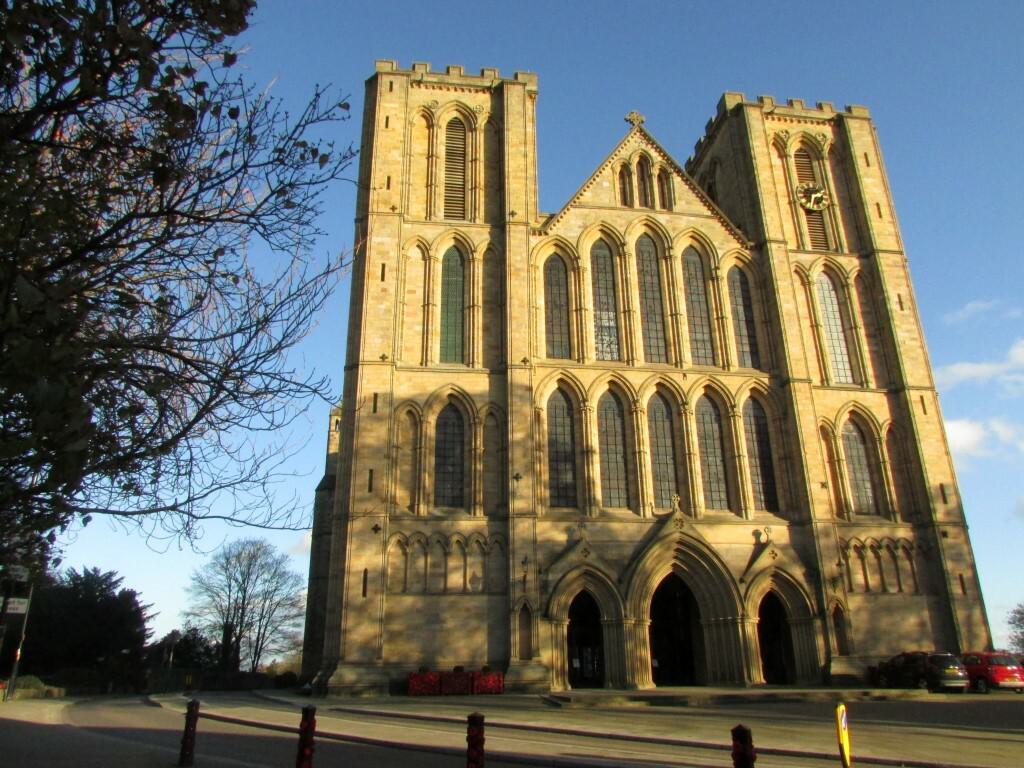 Ripon Cathedral Christmas Food & Gift Fair
24 & 25 November
Ripon Cathedral will be alive with the spirit of Christmas throughout the season, kicking off with the annual Christmas Food and Gift Fair on 24 & 25 of November. Browse the stalls of delicious edibles and Yorkshire gift ideas under the majestic roof of this 12th century wonder. As well as carefully selected local and regional stalls there will be refreshments and children's activities making this an event for all the family.
Ripon Cathedral Christmas Food & Gift Fair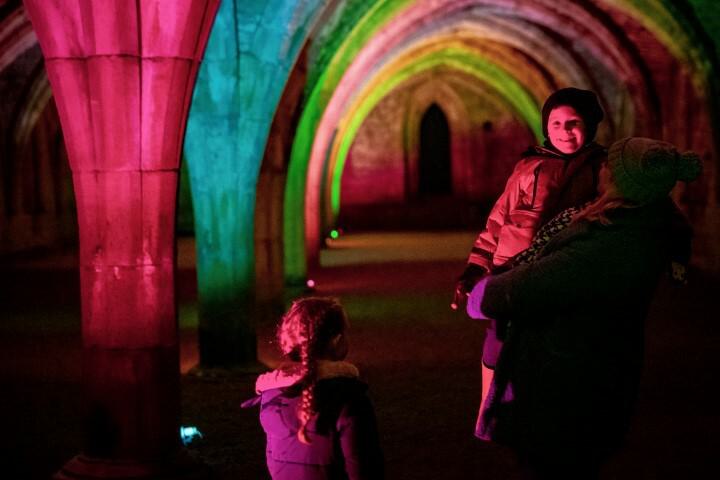 Music and Lights at National Trust Fountains Abbey
25 November - 31 December
The magic and grandeur of Fountains Abbey are elevated with a colourful floodlight display that brings a new dimension to the shapes and shadows of the building.  Explore the Abbey anew under this rainbow filter to experience the Cistercian ruins afresh.  Live music will be performed in the cellarium on selected days, and two special events of Carols by Candlelight will also take place.
Music and Lights at NT Fountains Abbey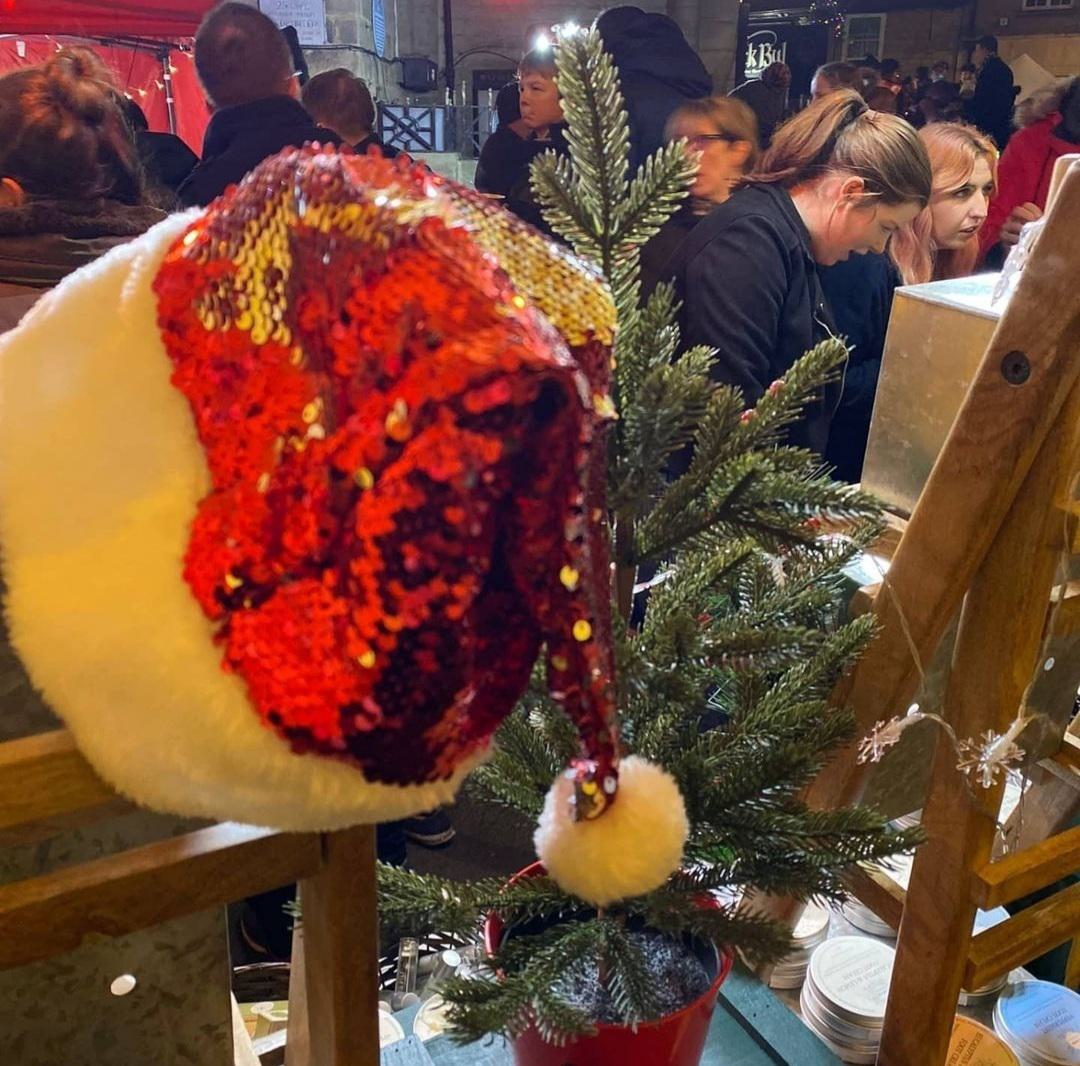 Ripon Christmas Artisan Market
On 26 Nov the first of Ripon's Christmas Artisan Markets will bring the best of hand-crafted Christmas gifts to you in Ripon's market square, from gifts to decorations, produce to drinks – get your Christmas treats and favourites here.
Little Bird Christmas Artisan Market Ripon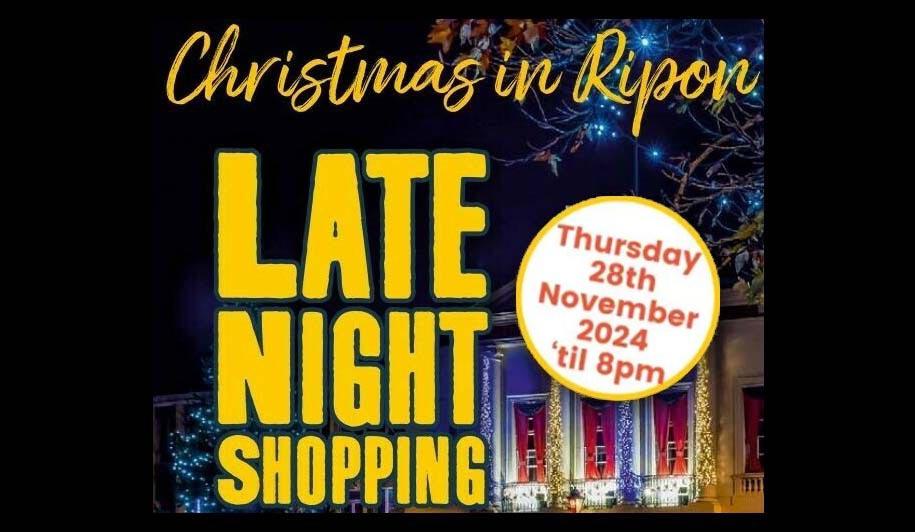 Late Night Shopping
30 November
Ripon's shopping streets are packed with independent businesses and they are just bursting with great Christmas shopping ideas.  Shops will be open until 8 pm to kick off the festive season and a range of promotions and activities will be available.
Late Night Shopping in Ripon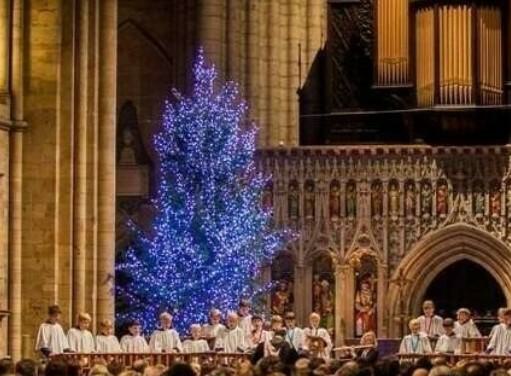 Macmillan Ripon Carol Concert
4 December 
This annual fundraising concert has become a cornerstone of Ripon's festive calendar raising over £500,000 for Macmillan Cancer Support since its creation.   Beginning with drinks and canapés at the beautiful Old Deanery next to the Cathedral, guests are then invited to cross the road for a candlelit concert of festive carols and readings.  The night is brought to a close with liqueurs and mince pies in the Cathedral.
Macmillan Ripon Carol Concert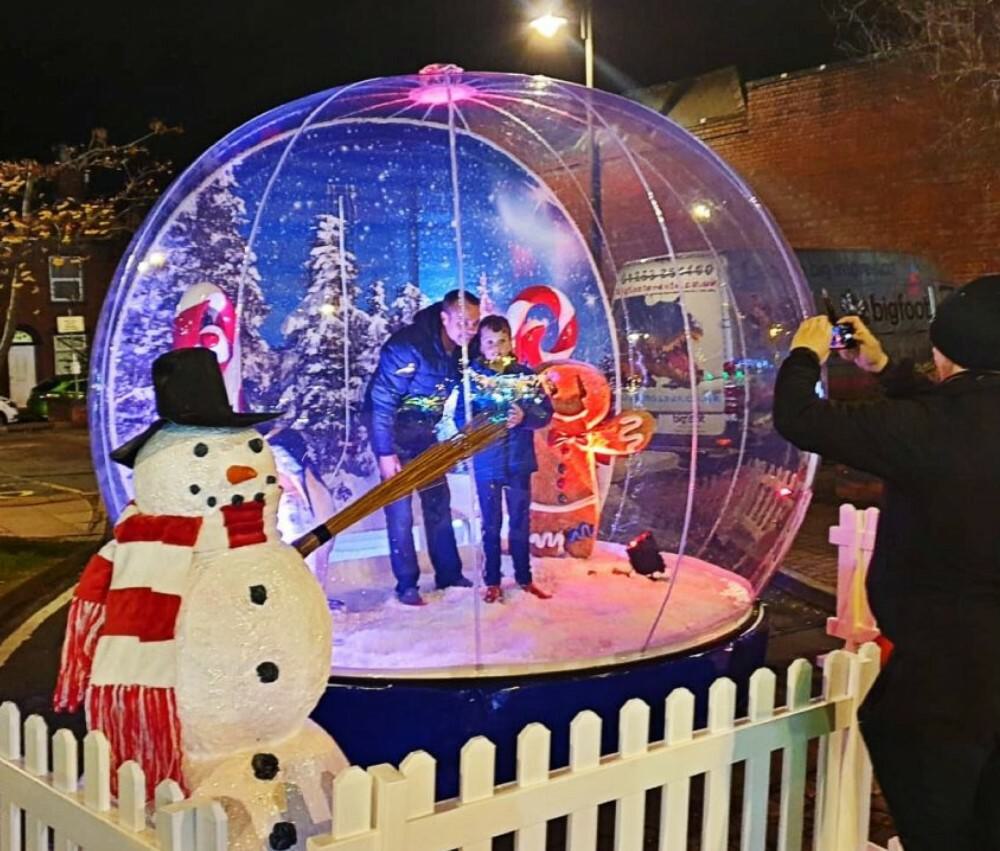 The Snow Globe
14 -17 December
The magical Snow globe returns, transporting you to a winter wonderland.  Children can play in the snow, families will capture festive pictures and memories.  The Snow Globe will be available each afternoon in different locations around Ripon over the four days.
Snow Globe in Ripon City Centre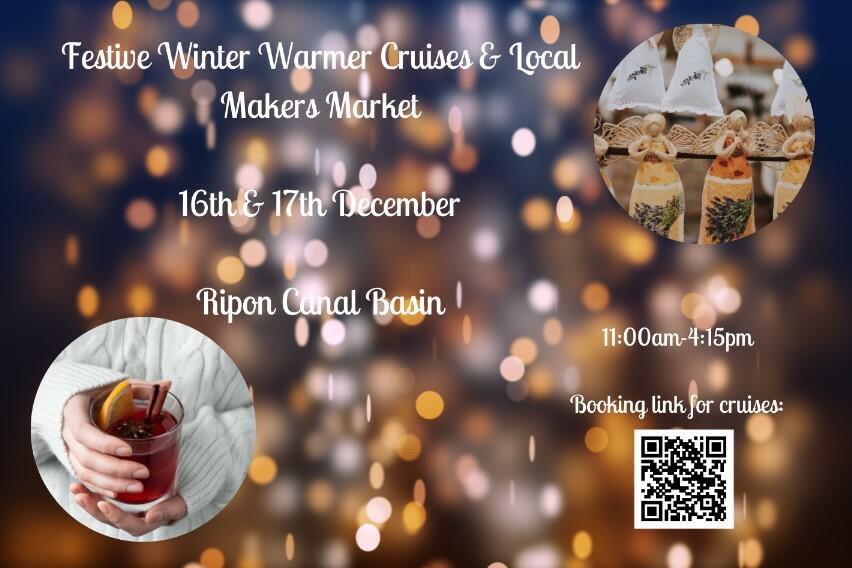 Festive Cruises and Makers Market

16 & 17 December
Christmas at Canal Basin has a special ambience mixing festive winter warmer cruises with tasty refreshments and Makers Market offering you the chance to pick up a few more decorations or last-minute gifts.
Festive Winter Warmer Cruises & Local Makers Market
Advent and Christmas Services at Ripon Cathedral
Over the period of Advent Ripon Cathedral will host a number of concerts and carol services. Whether you are looking for a festive gathering with friends and family or a quiet moment of reflection away from the Christmas hurly-burly, Ripon Cathedral is as it always has been, a welcoming sanctuary for all.

Advent and Christmas Services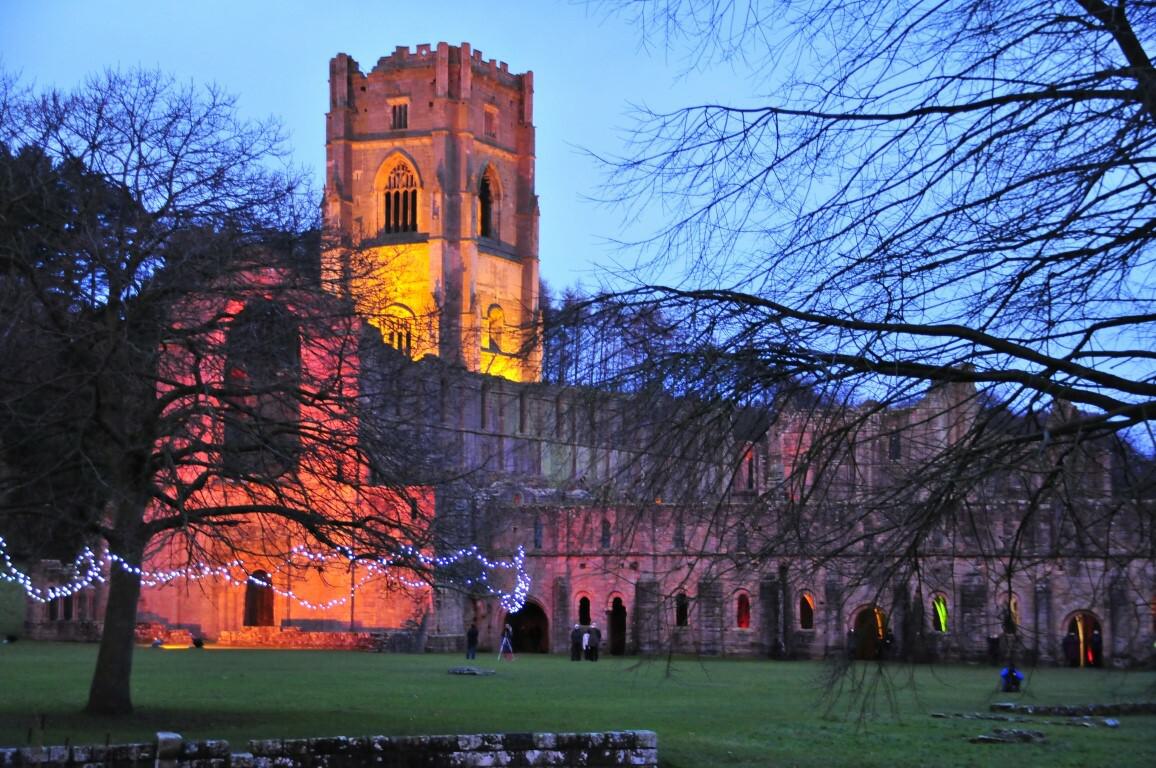 Boxing Day Pilgrimage
Walk off the turkey on Boxing Day with friendly faces, get some air and find some reflection on the annual pilgrimage from Ripon to Fountains Abbey. Beginning with the St Stephen's Day Eucharist and concluding with the special service on arrival at the Abbey.
Boxing Day Pilgrimage from Ripon Cathedral to Fountains Abbey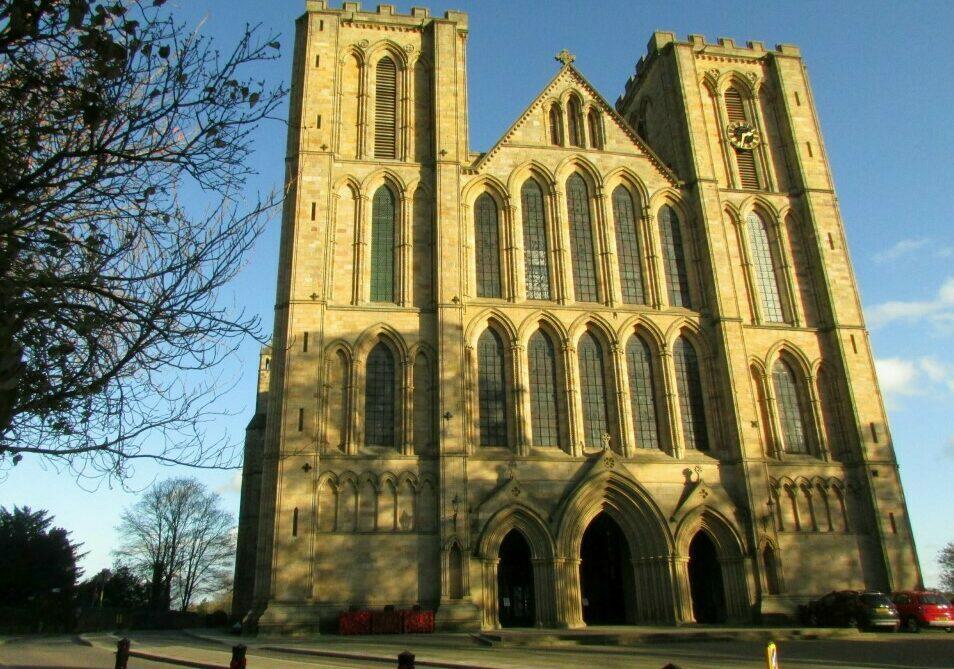 New Year's Eve
Say Hello to 2023 in Ripon Market Square where there will be live music in the run up the big bong of the clock.
A special watch night service will be held at the cathedral from 11:15pm, followed by a torchlight procession to the market square so all of Ripon can welcome in the new year together.
Ripon New Year's Eve Celebrations