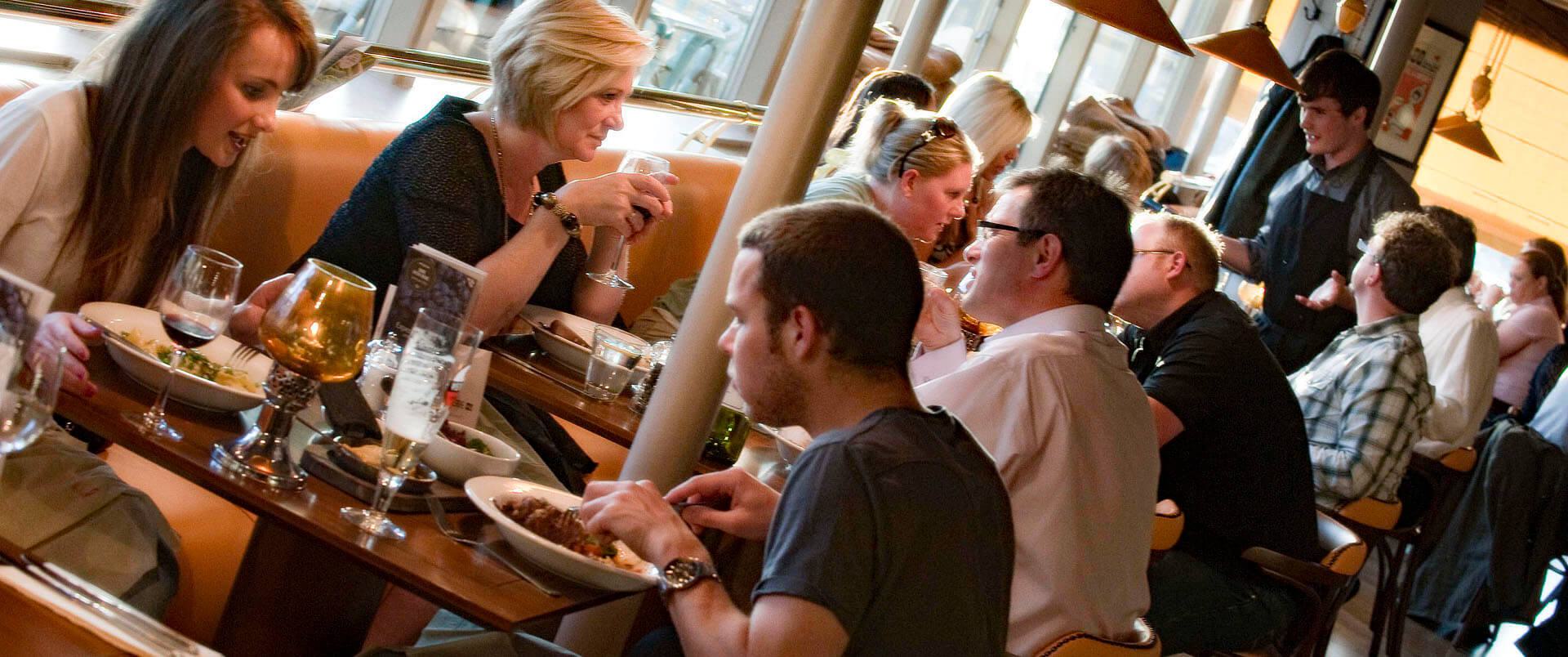 Places to eat and drink
in Ripon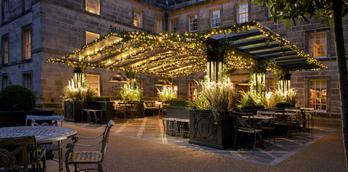 Fletchers Restaurant
Fletchers Restaurant at Grantley Hall Hotel sits at the heart of the hotel in the Grade II* Georgian mansion...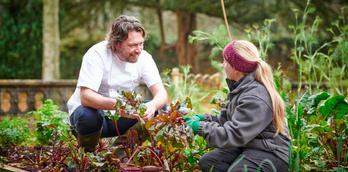 Shaun Rankin at Grantley Hall
Embark upon a culinary journey at the Michelin-starred Shaun Rankin at Grantley Hall. This exceptional restaurant showcases locally grown...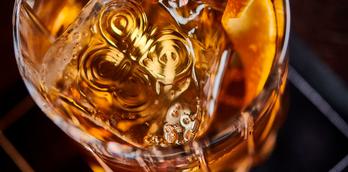 Bar & Restaurant EightyEight
Bar & Restaurant EightyEight offers a unique fusion of Yorkshire produce and far Eastern flavours. Design-led décor is set...
Along the streets of Ripon you find a spread of cafés, restaurants and pubs. In distinctive cosy tearooms, you can take a rest between exploring its wonderful shops and historic attractions.
Many of Ripon's fantastic eateries offer a takeaway option, so if you are heading out for a walk along the river, or out into the surrounding countryside you will be well supplied with delicious Ripon treats.
You can even try a Wilfra Cake, the traditional welcome treat of the city of Ripon.
Great places to eat
in Ripon


Food & Drink
Wendy House Child Friendly...
Food & Drink
Prima Pizzeria

Food & Drink
Storehouse Bar & Eatery

Food & Drink
Realitea Indian Tearoom

Food & Drink
Wilfrid's Café

Food & Drink
The Royal Oak


Events in
Ripon

3rd Dec 2023
Advent Procession & Carol...

4th Dec 2023
Macmillan Ripon Carol Concert

6th Dec 2023
Nativity Exhibition

14th Dec 2023
Snow Globe in Ripon City...

15th Dec 2023
Illuminated Winter Wonderland

16th Dec 2023
Festive Winter Warmer Cruises...

16th Dec 2023
Swiss Festive Fondue...

17th Dec 2023
Christmas Carol Concert –...

19th Dec 2023
Christmas Code Cracker Trail
Blogs in
Ripon

See the Harrogate area...

Remember, remember the 5th of...
Food & Drink
Welcome to Restaurant Week

Things To Do
Summer Pop-up parties are...

Enjoy a long weekend fit for...

Food & Drink
Tempting ideas for Sunday...

Places to Fall in Love with...

Things to do this February...

Heritage
10 Winter Walks around...
Offers in
Ripon

Food & Drink
Festive Lunch & Dinner at The...
Things to do
25% off Ripon Museum Entry...