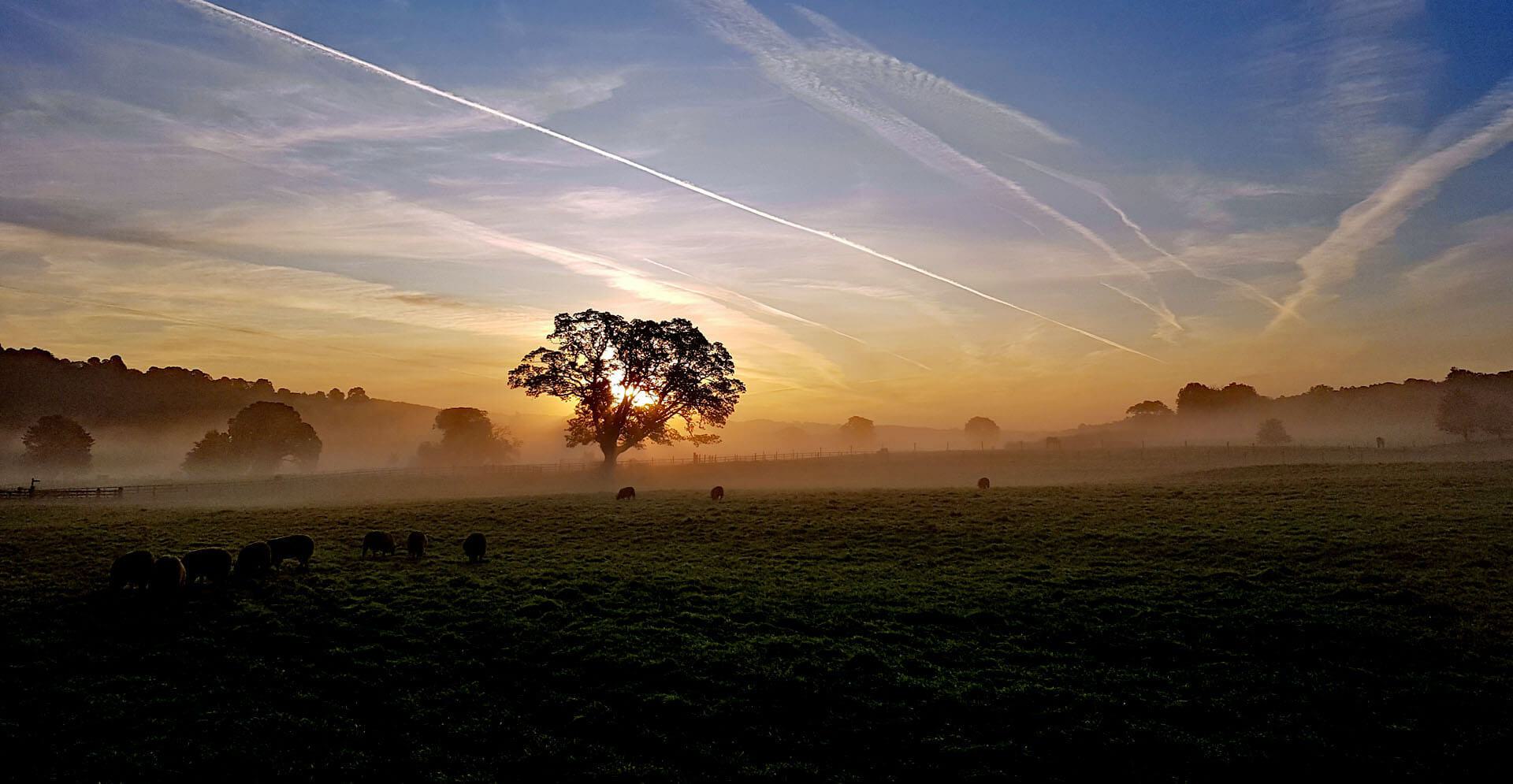 Walks around Pateley & Nidderdale
There is no limit to the number of different walks you can enjoy in Pateley Bridge and around Nidderdale Area of Outstanding Natural Beauty (AONB); with hundreds of miles of footpaths and vast swathes of Access Land you can combine those key elements of distance, solitude, beauty and altitude to make the perfect walk.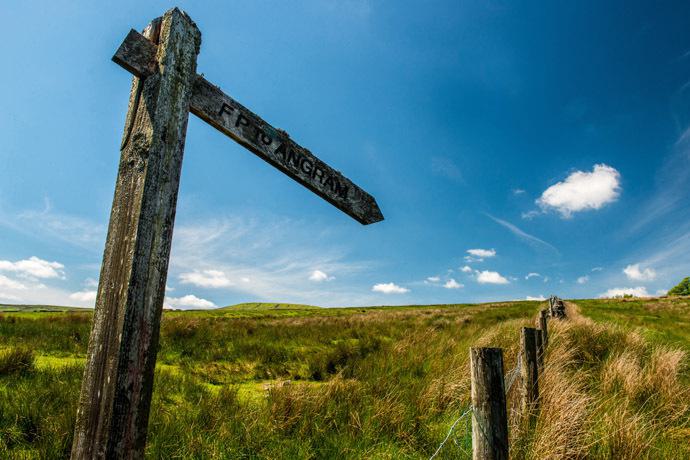 Nidderdale Walks by Nidderdale experts
The Nidderdale AONB office have prepared and way-marked a variety of walks that offer informative and intriguing introductions to some of the lesser well-known areas of the area, with useful and interesting information on the surrounding landscape to help you get the most from your walk.
Many of our Nidderdale Walks will take in some of the top landmarks around the AONB, as well as a selection of smaller curiosities that the AONB office have detailed in their walks leaflets, be it in the dry stone walls around the village of Dacre or the trees of Blubberhouses.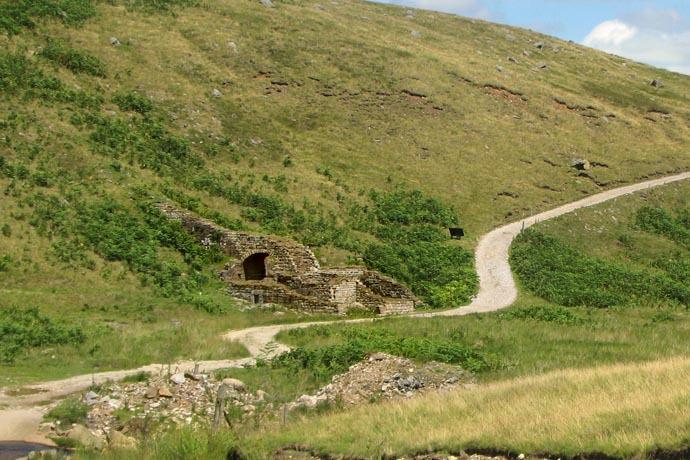 See how mankind has changed Nidderdale
The Nidderdale AONB may be a stunning natural landscape but hundreds of years of human activity has left its mark across the hills and valleys.
A  number of walks explore the industrial heritage of the areas around Pateley Bridge, the village of Bewerley and Greenhow Hill, where you can explore the Coldstones Cut and look down into the last working quarry in Nidderdale, you can see the remnants of Victorian industry at the Toft Gate Lime Kiln and looks across the valley and see the scars of Victorian industry.
Many of the Reservoirs in the valley offer walks both around their shores and across the hills above them, as well as providing thriving habitats to birds and wildlife. Their dams stand as a proud testament to the impressive engineering of the early 1900s.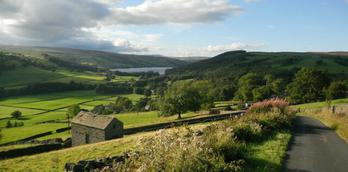 The Nidderdale Way
The Nidderdale Way is a 53 mile circular walk beginning and ending in Pateley Bridge in the heart of...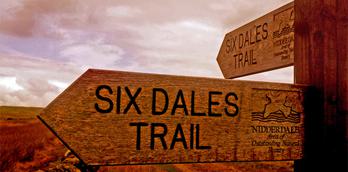 Six Dales Trail
This 38 mile route takes in the entire length of the Nidderdale AONB from Otley in Wharfedale to Middleham...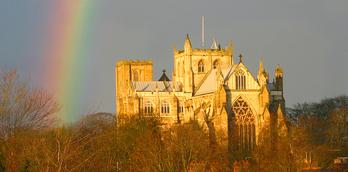 Ripon Rowel Walk
This route around the City of Ripon roves far and wide, taking in historic monuments and follies, the rolling...
Go Long…
The most popular long-distance walking route is The Nidderdale Way, 54 miles of climbs, desolate moorland, and idyllic riverside and rolling farmland. Many accommodation providers will offer a shuttle service for groups walking to complete the way which can be undertaken in a relaxing 7 days, a steady 4 days, or an ambitious 2 days for those with pace and stamina.
Other long routes include the Six Dales Trail and historically rich Ripon Rowel route.
Explore Further
If you prefer to be the master of your own fate, you can find all of Nidderdale on the Ordinance Survey's Explorer 298, which shows footpaths, bridleway and access land.
Great Walks, long and short

Things To Do
Grimwith Reservoir Walk

Things To Do
Scar House Reservoir Walk

Things To Do
The Yorkes of Bewerley Trail

Things To Do
Pateley Bridge Heritage Trails

Things To Do
Bewerley Tree Trail

Things To Do
Nought Moor Trail

Things To Do
Greenhow Geology Trail

Things To Do
Victorian Gardens of Pateley...

Things To Do
Pateley Bridge Circular via...
Events in
Pateley Bridge
8th Dec 2023
Late Night Christmas Shopping...

8th Dec 2023
A Christmas by the Arcadian...

9th Dec 2023
Summerbridge and Dacre...

9th Dec 2023
Christmas Wreath Making...

6th Sept 2024
Long Course Weekend: Yorkshire
Blogs in
Pateley Bridge

Remember, remember the 5th of...
Food & Drink
Welcome to Restaurant Week

Enjoy a long weekend fit for...

Things to do this February...

Heritage
10 Winter Walks around...

Half Term and Halloween Fun

Feel Good Place
Find the colours of Autumn on...

Things To Do
Autumn colours in the...

Outdoors
A place to feel good: How...