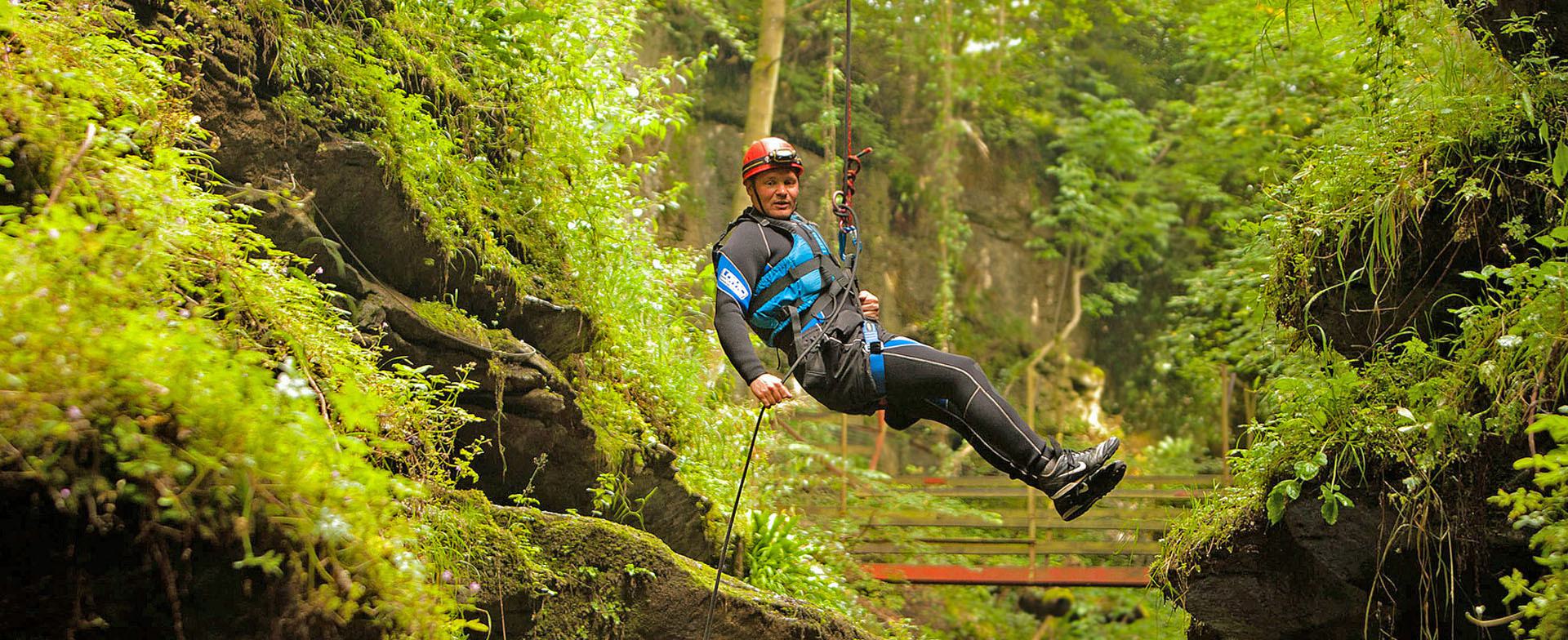 Things to do around
Pateley Bridge
This picturesque town is the heart of the vibrant community that fills the valley of Nidderdale and is a great base from which to explore the stunning Nidderdale Area of Outstanding Natural Beauty.
Walks can be as long and as challenging as you want them to be, with countless secluded treasures and breath-taking views for you to discover.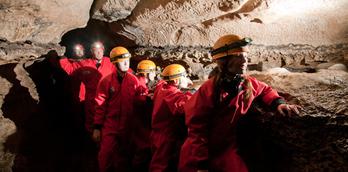 How Stean Gorge
How Stean Gorge is well-known as one of the best North Yorkshire attractions and with good reason. Featuring so...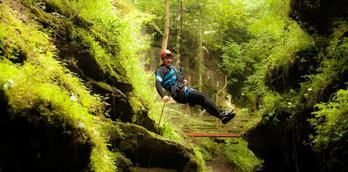 How Stean Gorge Activity Centre
How Stean Gorge's activity centre offers professional high quality outdoor experiences onsite in this natural wonder and at other...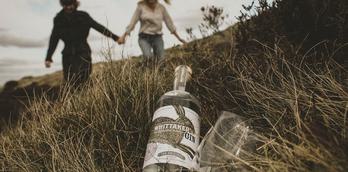 Whittaker's Distillery Tours
Whittaker's is a family run craft Distillery in the heart of wonderful Nidderdale producing international award winning spirits and...
Hundreds of years of human activity have left a landscape strewn with curiosities; sighting towers used to direct the pipes carrying water from the reservoirs to the nearest towns and cities, kilns, mines and quarries once the backbone of local industry, follies built as status symbols by local landowners.
Though still standing many of these have now been reclaimed by nature and become part of the landscape they once dominated.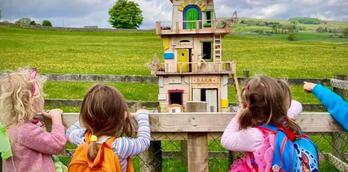 Studfold Adventure Trail
Studfold Adventure Trail is situated in the stunning countryside of Upper Nidderdale, in the heart of an area of...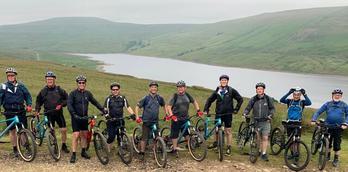 Vern Overton Cycling
We are a cycle-hire and guided tour company based near Harrogate in the beautiful Nidderdale valley. We offer road...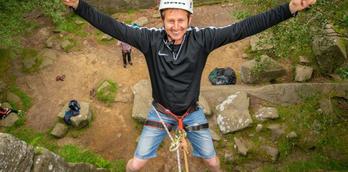 Lost Earth Adventures
We are Lost Earth Adventures and we specialise in offering you outdoor adventures in the heart of Nidderdale. Gorge...
Visit the Nidderdale Museum, a treasure trove of fascinating artefacts and reminders of the last 200 years, all donated or saved from the local area and lovingly presented to create a compelling narrative of Nidderdale.
Families will find a host of imaginative ways to keep active, with a range of activity centres for exploration, learning, or thrills and excitement; try out gorge scrambling, llama trekking, canoeing or nature trails to name just a few.
Get the most from your
Visit to Patelely Bridge

Things To Do
Gouthwaite Reservoir Nature...

Things To Do
Pateley Bridge Recreation...

Things To Do
Victorian Gardens of Pateley...

Things To Do
Nidderdale Museum

Things To Do
The Coldstones Cut
Things To Do
The Nidderdale Way

Things To Do
Brimham Rocks

Things To Do
Yorkes Folly (Two Stoops) &...

Things To Do
Pateley Bridge Heritage Trails
For a quick burning-off of energy, a large park and recreation ground is just over the river from the town with plenty more than just the traditional swings and slide to entertain the young.
You will find the perfect place to stay in the range of Pateley Bridge accommodation, both big and small, as well as holiday cottages and B&Bs in the surrounding villages for those seeking a quieter break.
The high street in Pateley Bridge is well known for its local produce, novelties and arts and crafts.
You'll find a perfect reminder of your visit, or a tasty treat to take a little of the Nidderdale spirit home with you.
Fine Yorkshire ales and delicious local cooking are the standard in the pubs and inns that line the valley, and you will get a warm welcome at any time of year, either basking in the beer garden or soaking up the heat from a roaring fire.
Base your visit around Pateley Bridge and enjoy the natural beauty of the Yorkshire Dales every day of your visit.
Events in
Pateley Bridge
8th Dec 2023
Late Night Christmas Shopping...

8th Dec 2023
A Christmas by the Arcadian...

9th Dec 2023
Summerbridge and Dacre...

9th Dec 2023
Christmas Wreath Making...

6th Sept 2024
Long Course Weekend: Yorkshire
Blogs in
Pateley Bridge

Remember, remember the 5th of...
Food & Drink
Welcome to Restaurant Week

Enjoy a long weekend fit for...

Things to do this February...

Heritage
10 Winter Walks around...

Half Term and Halloween Fun

Feel Good Place
Find the colours of Autumn on...

Things To Do
Autumn colours in the...

Outdoors
A place to feel good: How...