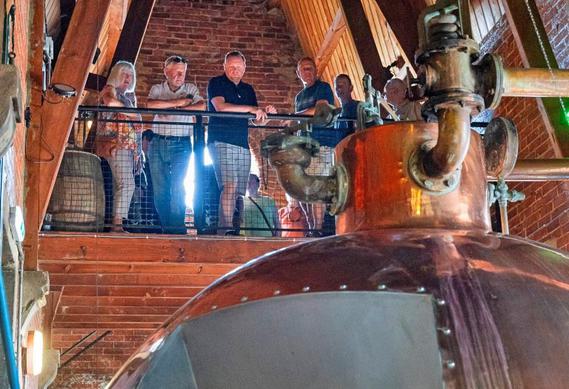 Black Sheep Brewery & Tours
Experience Black Sheep beer at the source with a tour of the Black Sheep Brewery Visitor Centre in Masham - the home of beer in North Yorkshire - for an unforgettable day out. Join us on a brewery tour, available throughout the week, giving you the chance to see (and smell!) the magic unfold with your very own eyes. Our tours take you on a journey from the start of Black Sheep's story to the...
As the gateway to the beautiful Yorkshire Dale of Wensleydale, the market town of Masham has attracted visitors for centuries.
Steeped in history, it boasts one of the oldest markets in the country, first appointed by charter in 1250 and still a bustling community hub every Wednesday and Saturday when it charms visitors and locals alike.
You will be taken aback by the grandeur of the market square. The elegant Georgian houses date from a time when a booming sheep industry made the area very wealthy.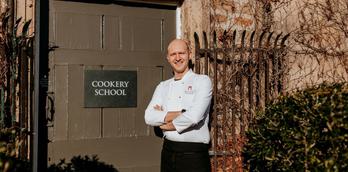 Swinton Cookery School
Swinton Cookery School is a relaxed, open, demonstration kitchen, housed in our converted Georgian Coach House. The Cookery School...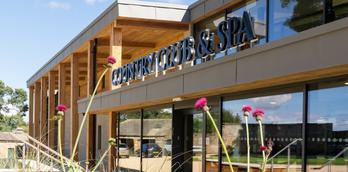 Swinton Park Country Club and Spa
Swinton Country Club and Spa is one of the leading spa destinations in the UK, that combines contemporary design...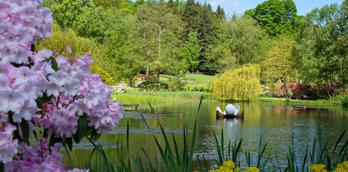 The Himalayan Garden & Sculpture Park
Set in the beautiful countryside between Masham and Ripon in North Yorkshire, the award-winning Himalayan Garden and Sculpture Park...
The industrious monks of the two great Cistercian Monasteries nearby of Jervaulx and Fountains Abbey supplied their flocks to strengthen this trade and boost the importance of the town.
Stretch your legs and try some of the wonderful walks which take in the historic landmarks in and around the area.
There is so much to see and do.
Get the most from your
Day in Masham

Things To Do
Colsterdale Towers

Things To Do
The Druid's Temple

Things To Do
Swinton Bivouac Family Bike...

Things To Do
Black Sheep Brewery & Tours

Things To Do
The Nolon Stacey Gallery

Things To Do
Hackfall Woods

Things To Do
Masham Swifts Town Trail

Things To Do
Jervaulx Abbey to Thornton...

Things To Do
National Trust Long Dales...
Events in
Masham

10th Dec 2023
Family Christmas Lunch
Blogs in
Masham

Heritage
10 Winter Walks around...

Remember, remember the 5th of...

Enjoy a long weekend fit for...

Places to Fall in Love with...

Half Term and Halloween Fun

Feel Good Place
Find the colours of Autumn on...

Things To Do
Autumn colours in the...

Health & Wellbeing
A Place to feel good: Swinton...