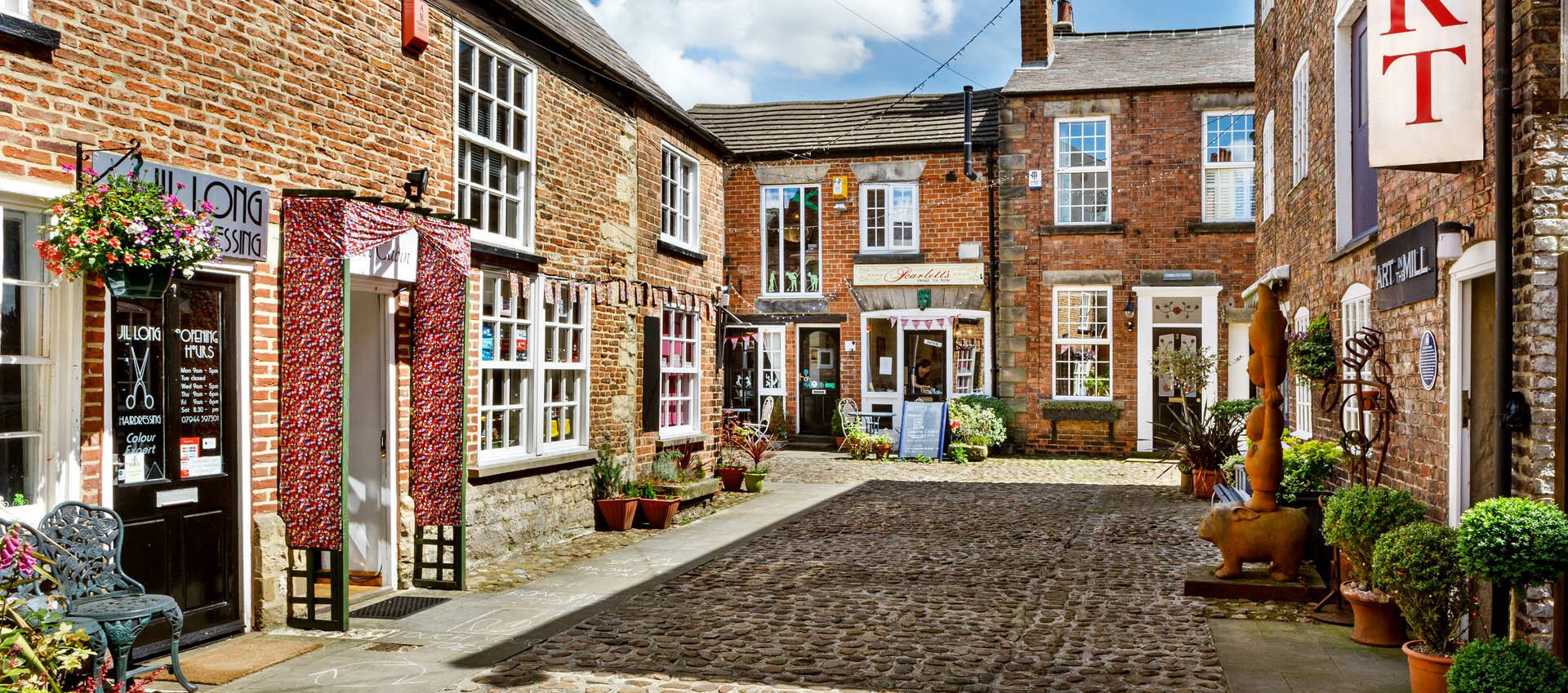 Come shopping
to Knaresborough
Knaresborough offers a fantastic taste of Yorkshire retail. The town boasts a traditional market square, a long high street and countless side streets and courtyards each of which hides its own collection of passionate artisans and specialists.
Explore the great choice of
Knaresborough Shops

Shopping
The Clothing Store of...

Shopping
Dragonfly Cards and Gifts...



Shopping
Zigzag Cards and Gifts

Shopping
Delicatessen cheesemonger...

Shopping
Castlegate Books

Shopping
Northernline Arts
Events in
Knaresborough

10th Dec 2023
Wreath Workshop

16th Dec 2023
An evening of Swing with Dan...

19th Dec 2023
Badapple Theatre Company...

24th Dec 2023
The Knaresborough Outdoor...

26th Dec 2023
Knaresborough Boxing Day Tug...

14th Jan 2024
The Chorus Crew at Starbeck...

10th Feb 2024
St John Fisher Catholic High...

9th Mar 2024
An Evening of Japanese Music...

30th Mar 2024
Allerton Castle Ghost Hunt
Blogs in
Knaresborough

See the Harrogate area...

Remember, remember the 5th of...


Things To Do
Summer Pop-up parties are...

Enjoy a long weekend fit for...

Things to do this February...

Heritage
10 Winter Walks around...

Half Term and Halloween Fun

Feel Good Place
Find the colours of Autumn on...