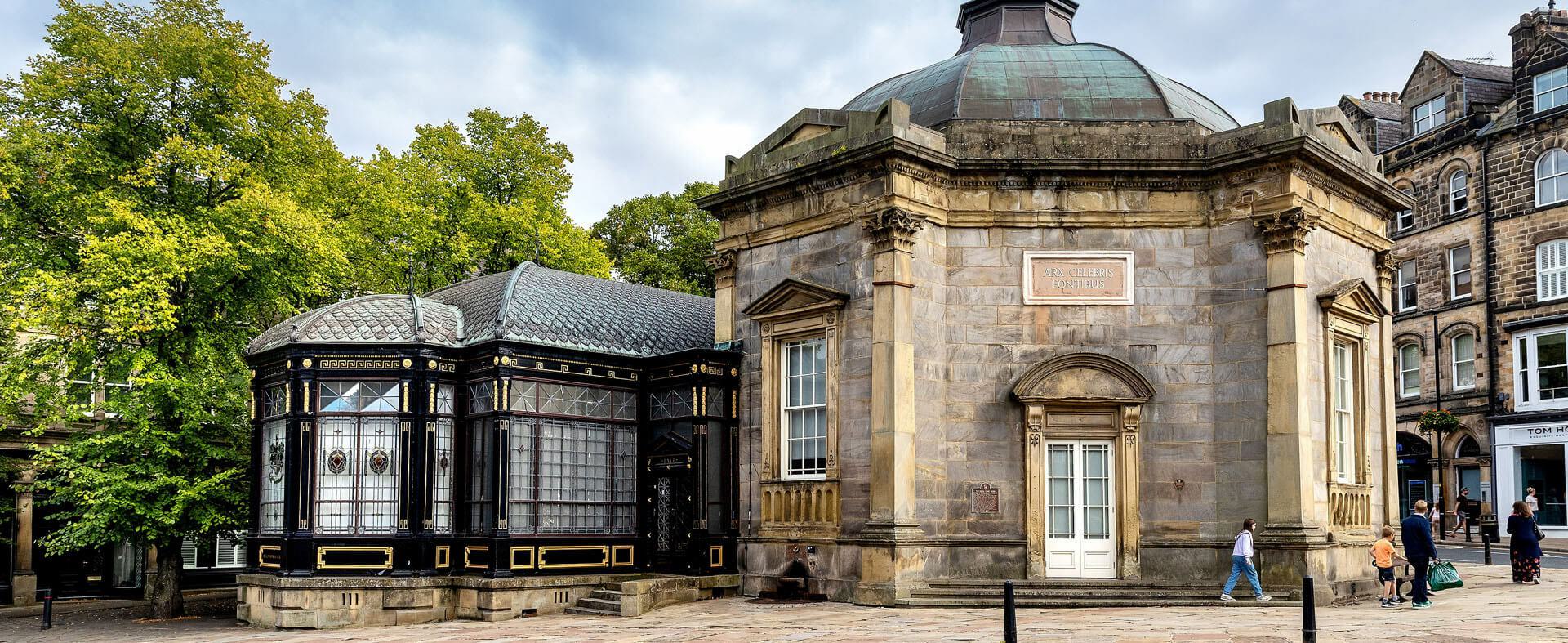 You'll struggle to find time for all the things to do in Harrogate, so it's worth taking some time to find the attractions and activities that are too good for you to miss.
The iconic 19th century Pump Room, originally built to welcome Victorian visitors, is now home to a fascinating museum of the town's fashionable Spa history, together with the nearby Mercer Gallery which has an important collection of artwork spanning the centuries right up to present-day offer fascinating insights into the town's history.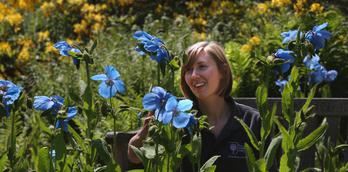 RHS Garden Harlow Carr
One of Yorkshire's most relaxing and innovative gardens at the gateway to the Yorkshire Dales, RHS Harlow Carr is...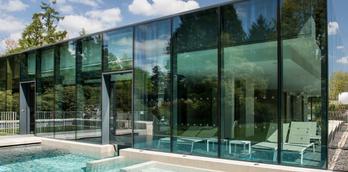 Rudding Park Spa
Rudding Park Spa is one of the finest in the country and recaptures Harrogate's spa heritage using natural waters...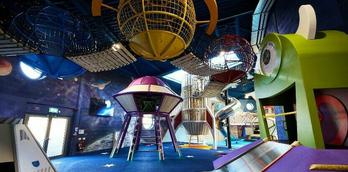 Stockeld Park
Welcome to Stockeld Park, a magical destination that will transport you to a world of enchantment and adventure! Open...
Your Day out in
Harrogate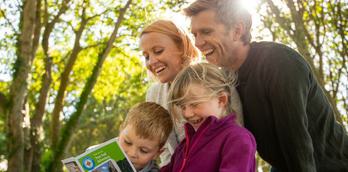 The Harrogate Mystery Treasure Trail
For young detectives and budding spies to adults who never grew up. The Harrogate Mystery Treasure Trail is a...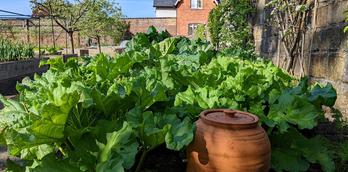 Kitchen Garden, at Rudding Park
Rudding Park Kitchen Garden includes 52 raised beds made from English Oak trees which were grown in the grounds...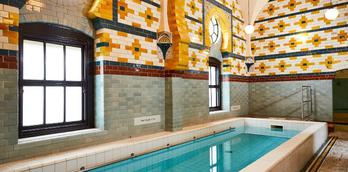 Turkish Baths Harrogate
The Turkish Baths Harrogate is the flagship Harrogate spa experience, offering genuine Victorian Turkish baths surroundings and contemporary treatments...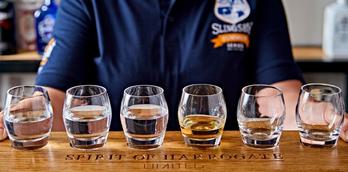 Spirit of Harrogate - Unique Gin Experiences
Join the team at Spirit of Harrogate for a unique gin experience. With a five-star rating on Trip Advisor...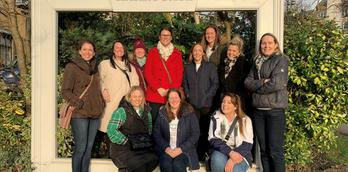 Yorkshire Appetite Food Tours
A guided 'food walk' around the cultural centre of Harrogate, stopping for several tastings of delicious local Yorkshire fare...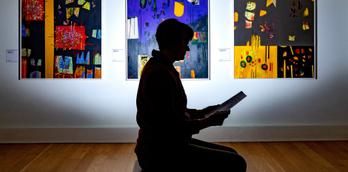 Mercer Art Gallery
Promenade in the footsteps of early spa visitors as you view exciting exhibitions in the Mercer Art Gallery, from...
The stunning Victorian Royal Baths, a grade II listed building is home to the internationally famous Turkish Baths and Spa with its extraordinary Moorish interiors and offering a program of treatments and therapies that will give a new understanding of relaxation.
You can enjoy a slower pace of exploration as you browse the delightful cobbled Montpellier Quarter housing art galleries, antique and vintage shops, jewellers, boutiques, restaurants, cafes and bars – such is the range of things to do in Harrogate.

Harrogate theatres offer comedy, drama and music across the venues, from the magnificent Royal Hall to the more relaxed and intimate Studio Theatre, and hosting big name touring shows and the best of local talent including their own acclaimed productions.
Harrogate's parks and gardens are an intrinsic part of its charm, and the Valley Gardens will offer a happy hour of exploration for anyone with an interest in horticulture and many hours more entertainment for young active minds with limitless energy.
Get the most from your
Visit to Harrogate

Things To Do
Spofforth Castle

Things To Do
Nidderdale Greenway


Things To Do
Fewston Reservoir

Things To Do
Stainburn Forest MTB Trails &...
Things To Do
The Secret City

Things To Do
Ripley Castle

Things To Do
St Wilfrid's Church, Harrogate

Things To Do
Harrogate Theatre
Events in
Harrogate

29th Nov 2023
Artisan Christmas Markets

29th Nov 2023
Puss in Boots

30th Nov 2023
Country Living Christmas...

30th Nov 2023
Jo Malone London Gingerbread...

1st Dec 2023
Harrogate Christmas Fayre

1st Dec 2023
Harrogate Ice Rink &...

1st Dec 2023
Christmas Cracker Ball at The...

2nd Dec 2023
Harrogate Father Christmas...
2nd Dec 2023
Harrogate Festive Artisan...
Blogs in
Harrogate

Food & Drink
Festive refreshments on West...

See the Harrogate area...

Remember, remember the 5th of...
Food & Drink
Welcome to Restaurant Week

Things To Do
Summer Pop-up parties are...

Enjoy a long weekend fit for...

Food & Drink
Tempting ideas for Sunday...

Places to Fall in Love with...

Things to do this February...
Offers in
Harrogate

Christmas
Two Night New Year Escape at...

Christmas
Christmas Escape at Rudding...

Food & Drink
Christmas Party Nights and...

Food & Drink
Festive Lunch & Dinner at The...

Accommodation
10% off your stay

Things to do
3 Month Spa Membership Offer...